As another year draws to a close we take a moment to think about all the good music that came out of it.
From debut records to classic comebacks and more, we picked 100 records that have stood out to us this year. This list is a combination of what has been most in demand over the Rough Trade counter and what has been lusted, loved and lauded over, and reflects the variety across the shop's record racks and our diverse customer base. The Vinyl Albums of the Year list celebrates an adventurous and compelling mix of albums and artists from across the broad musical landscape of 2023.
Here's the Top 20 Vinyl Albums of the Year 2023 list (full Top 100 below), with details of the exclusive recordings released to celebrate, available only at Rough Trade NYC, in-store and online:
---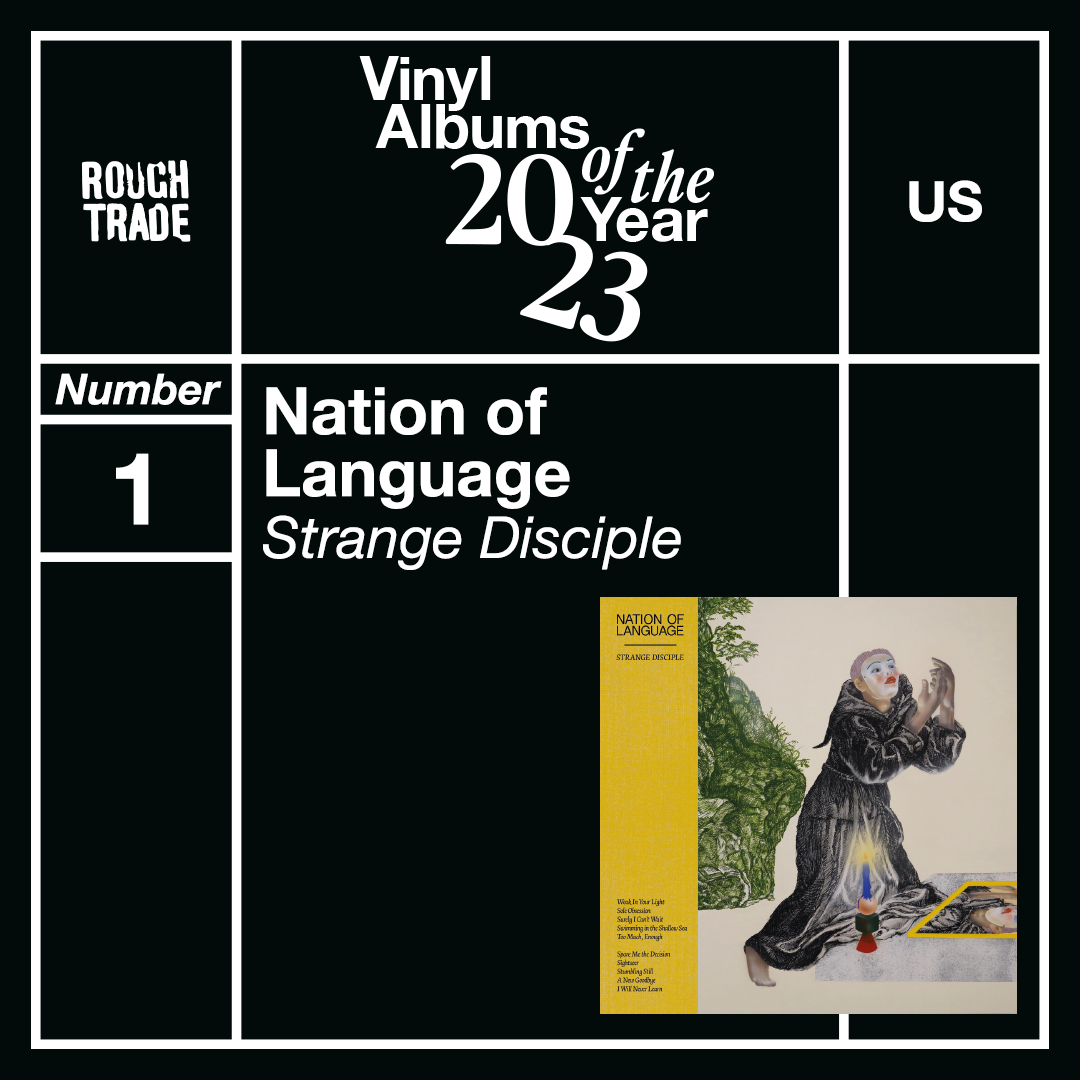 Following performances at Primavera Sound, Pitchfork Festival, Outside Lands and our very own indieplaza, the Brooklyn band's third LP is one that is meant to invoke wandering, wondrous walks through city streets both foreign and familiar. In the three short years since their acclaimed debut, 2020's Introduction, Presence, Nation of Language have sustained an increasing ascent from small, hyperlocal scenes to international stages and late-night television, while their musical evolution has embodied three distinct modes of moving through the world
EXCLUSIVE: Strange Disciple (Rough Trade Exclusive yellow marble vinyl) + Strange Disciple Companion Piece (Rough Trade Exclusive green marble vinyl)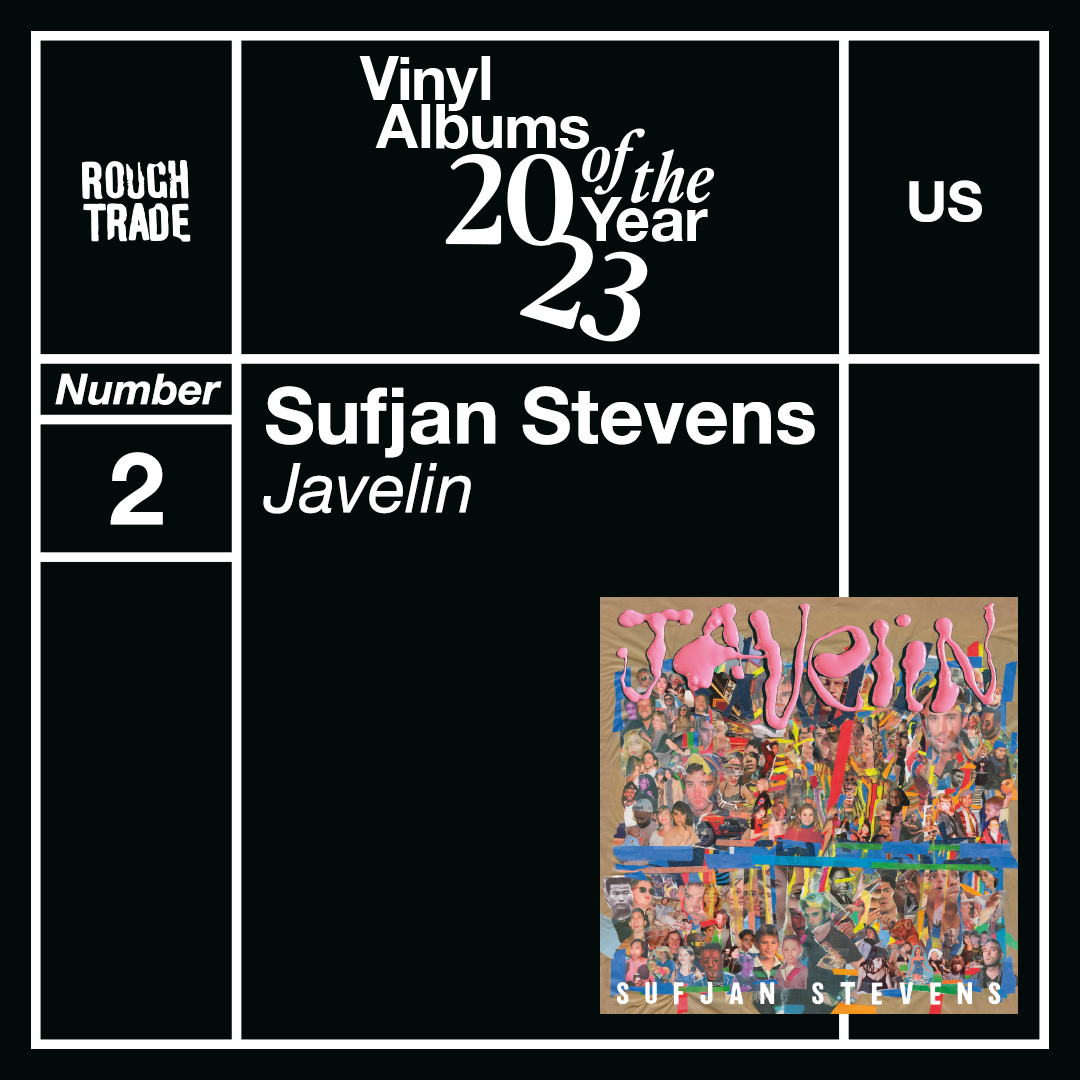 Each track on Javelin starts intimately: the trickle of an acoustic guitar, the patter of a lidded piano, and the cascade of a coruscant arpeggio. And then, of course, there is that disarming voice, the throughline in one of the most eclectic catalogs of any songwriter this century – soft but strong, as if the very scenes of hurt and hope it is about to share have only galvanized it through the decades. Javelin pairs musical sweep with emotional breadth, an entire lifetime of feeling woven into 42-minutes. On Javelin, Sufjan, as you may know him best, returns: offering gorgeous if pained glimpses of himself, so that we may see ourselves more fully. This album is classic Sufjan. A must own.
EXCLUSIVE: Javelin (indies yellow vinyl + Rough Trade Exclusive bonus CD) + 5 Unreleased Songs (Rough Trade Exclusive 12″.)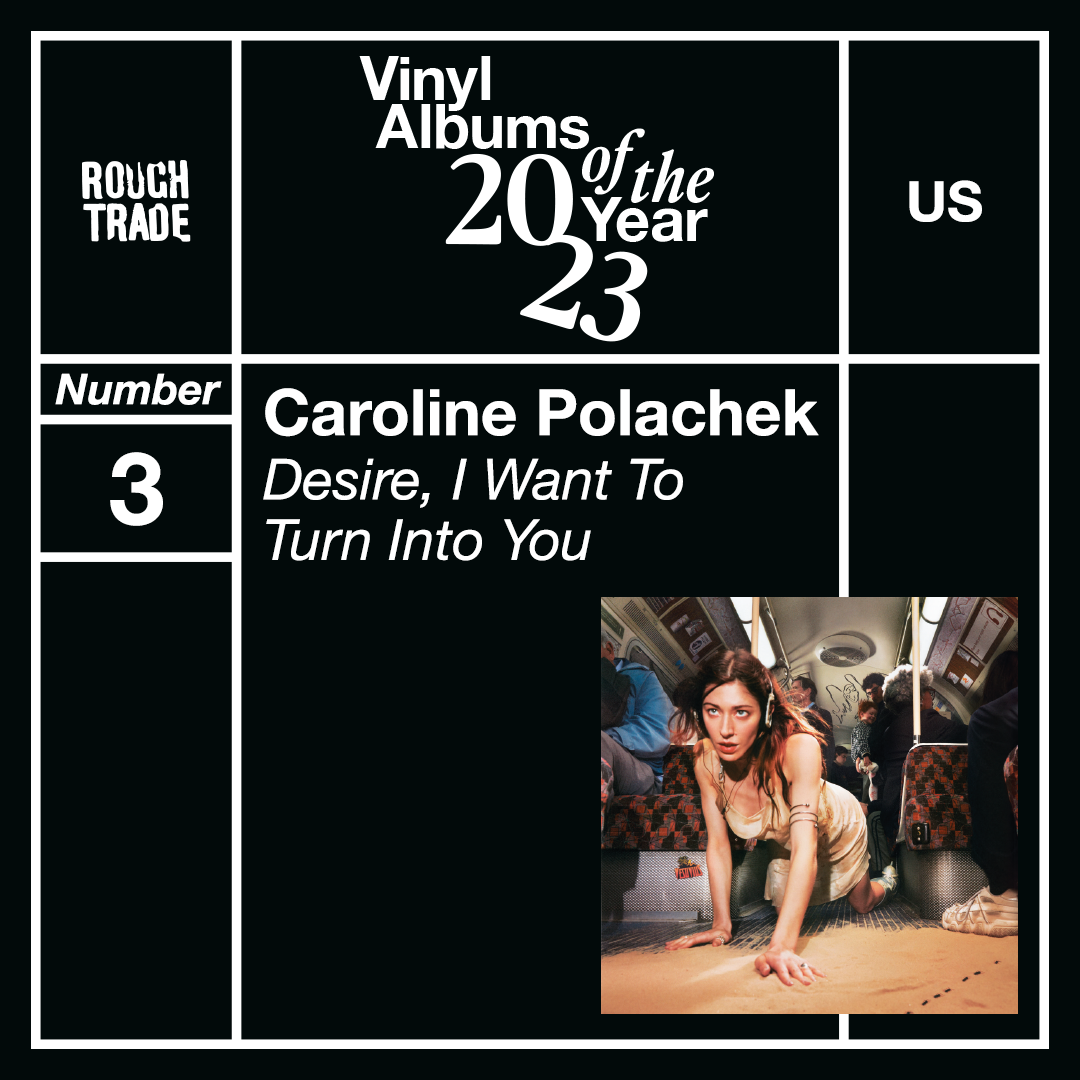 Caroline Polachek's highly anticipated album, Desire, I Want to Turn Into You, does not disappoint. It sounds like a mythical, ethereal woodland creature, a whirlwind romance and a European vacation made an album together. It's melodic, catchy, dreamy, weird, artsy hyperpop and Polachek's vocals are *chef's kiss* perfection.
Emily, Buyer
EXCLUSIVE: Desire, I Want To Turn Into You (Rough Trade Exclusive clear vinyl)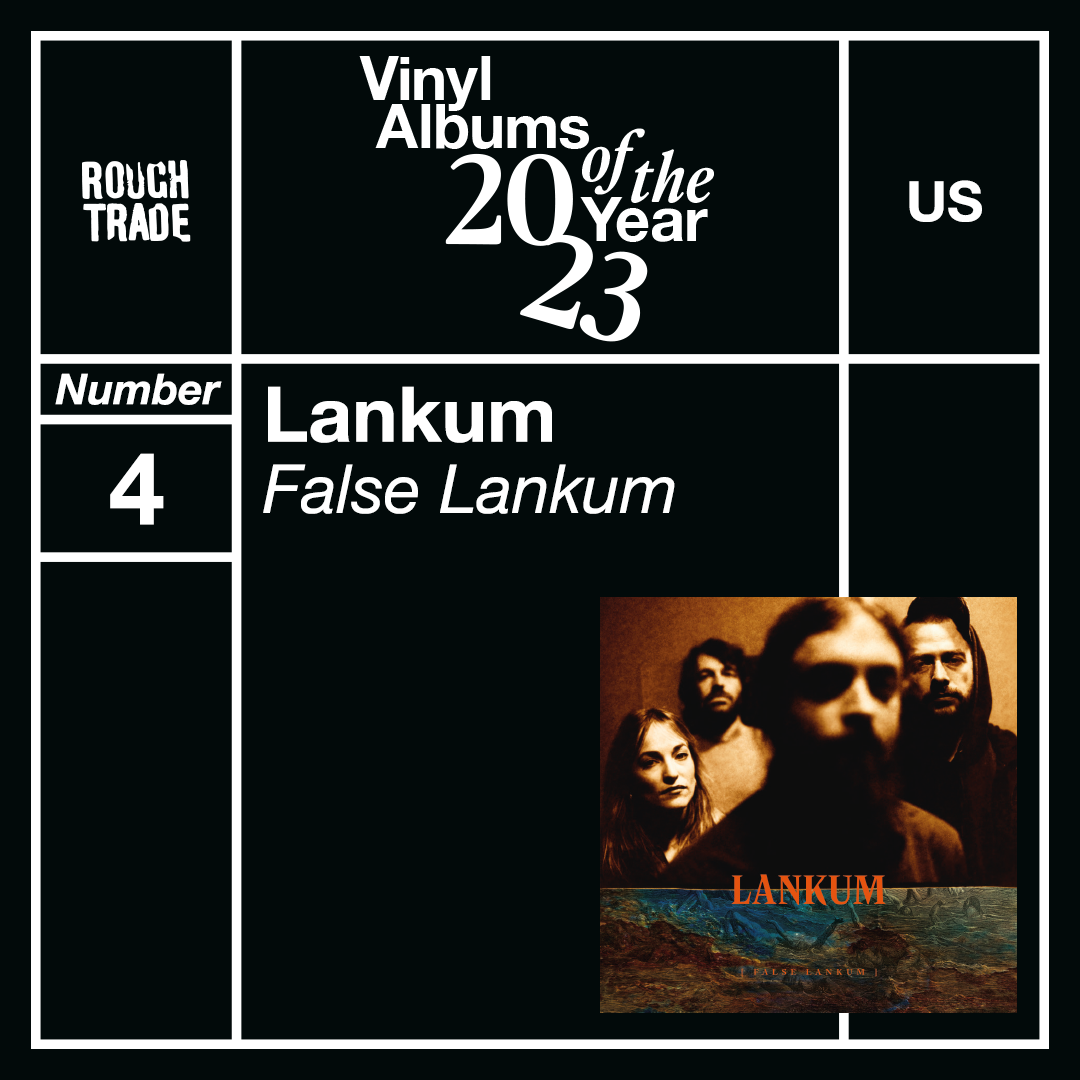 False Lankum follows their 2019 breakthrough album The Livelong Day, which paved the way for critical and commercial success, earning them that year's RTE Choice Music Prize (the Irish equivalent of the Album of the Year Grammy) and the #8 spot on NPR Music's Best Albums of the Year list. Drawing on traditional folk songs, Lankum put their own dark, distinctive mark onto each, leaning into heavy drones and sonic distortion that imparts new intensity and beauty into each track.
EXCLUSIVE: False Lankum (Rough Trade Exclusive mirror board sleeve edition) + Live in Dublin (Rough Trade Exclusive vinyl).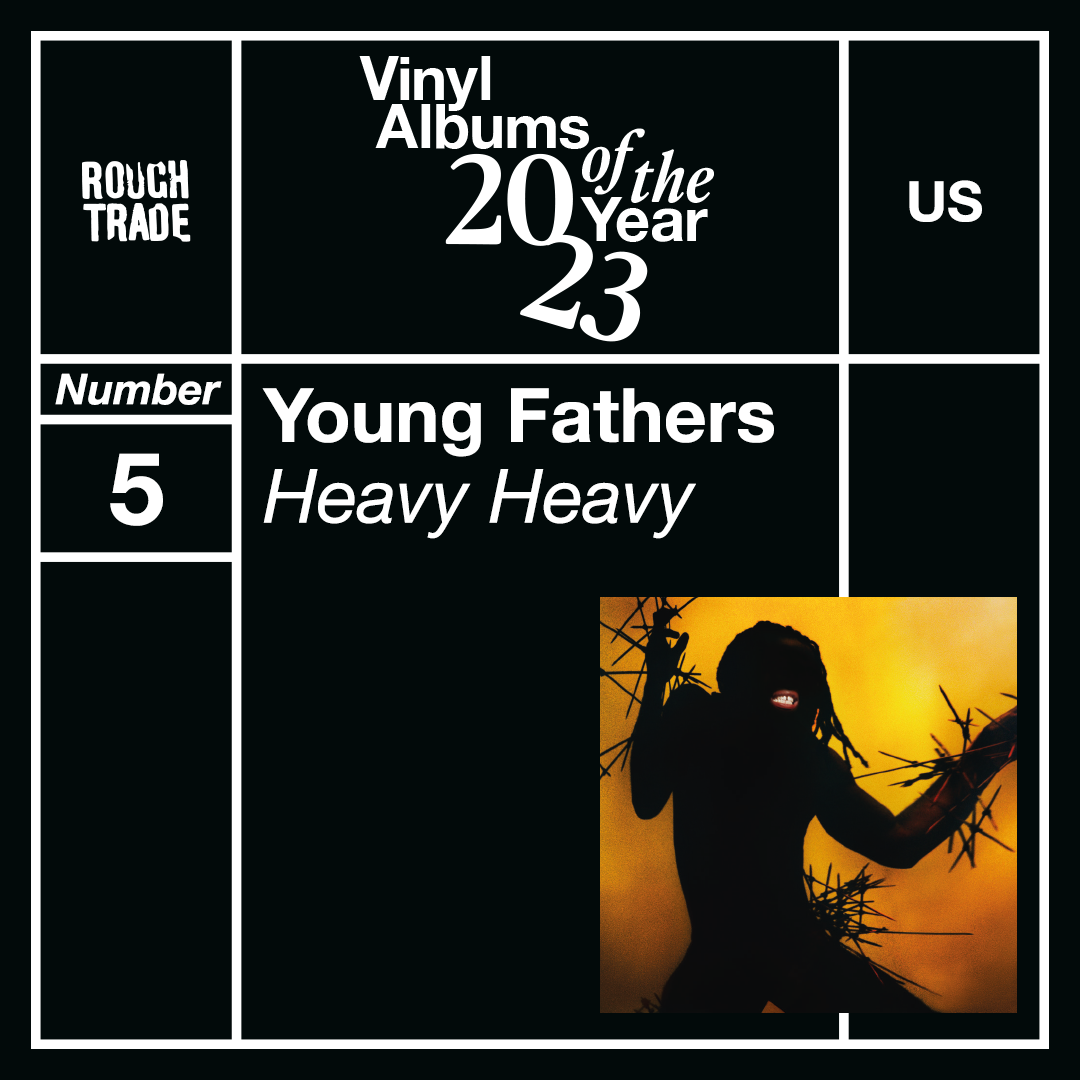 After the monumental success and critical acclaim of Cocoa Sugar, Mercury Prize winning Edinburgh trio Young Fathers released their highly anticipated sixth studio album, Heavy Heavy. Made up of Alloysious Massaquoi, Graham 'G' Hastings and Kayus Bankole, Young Fathers have long been recognised as one of Britain's most vital and distinguished bands – merging incendiary and thought provoking lyrics with cutting edge visuals and an undeniable propulsive live show. Written and recorded over the course of three years, Heavy Heavy is a tour de force from the trio. 
EXCLUSIVE: Heavy Heavy (Rough Trade Exclusive pink vinyl + foldout poster) + Live in Paris (Rough Trade Exclusive white 10")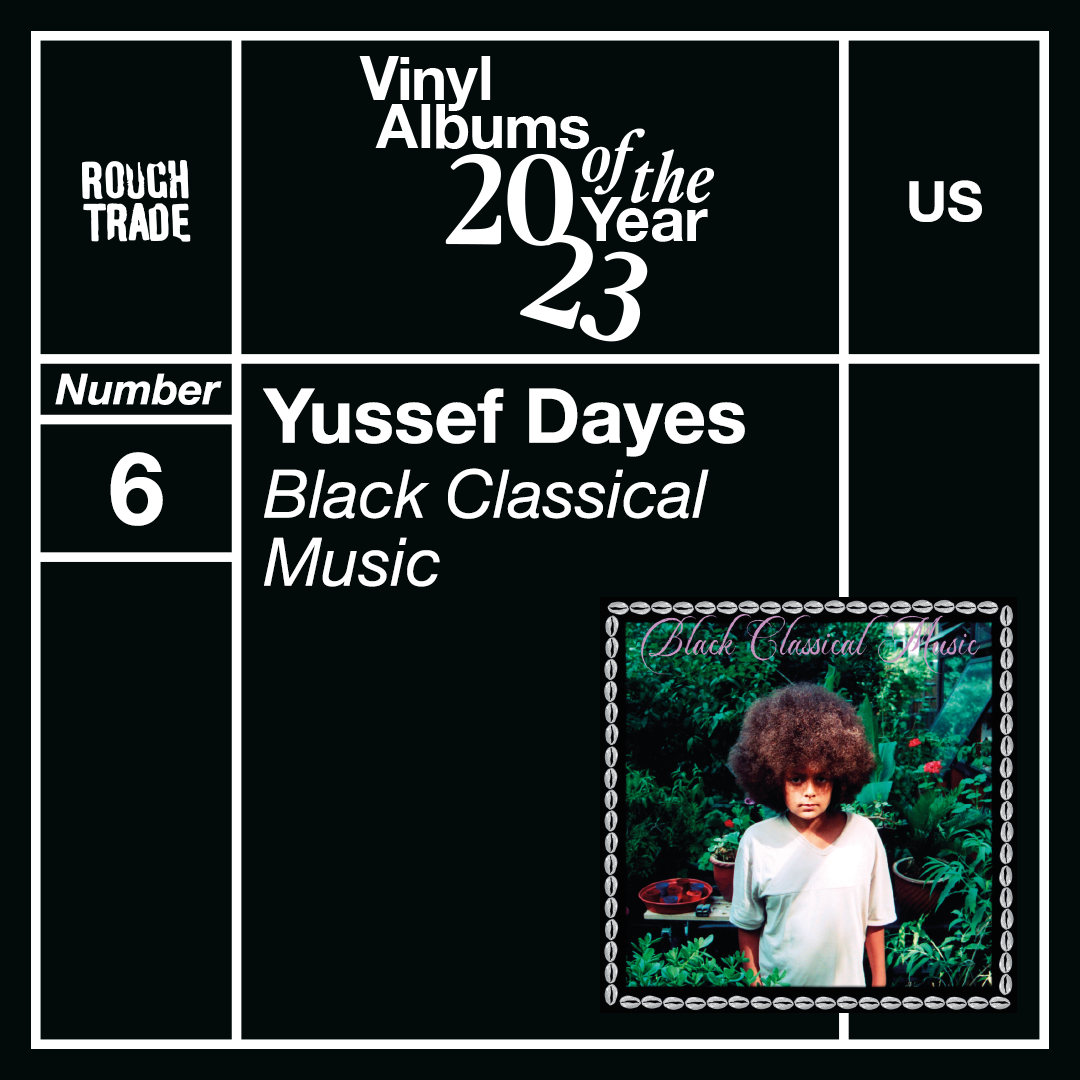 Black Classical Music, is the first official solo release of the acclaimed UK drummer, Yussef Dayes. Across 19 tracks, it melds the spirit of everything from 70s funk, reggae and Senegalese percussion while simultaneously nodding to furious dance floor pacings of the soundsystem continuum. At every turn, Yussef's distinctive drum licks and Rocco Palladino's bass are the sturdy anchors; aided by Charlie Stacey/Elijah Fox (keys/synths), Venna (saxophone) and a whole host of honorable features including: Chronixx, Jamilah Barry, Tom Misch, Shabaka Hutchings, Miles James, Sheila Maurice Grey, Nathaniel Cross, Theon Cross and the Chineke! Orchestra, the first professional orchestra in Europe to be made up of majority Black and ethnically diverse musicians.
EXCLUSIVE: Black Classical Music (Rough Trade Exclusive mint green vinyl) + Live from Malibu 1o" (Rough Trade Exclusive vinyl)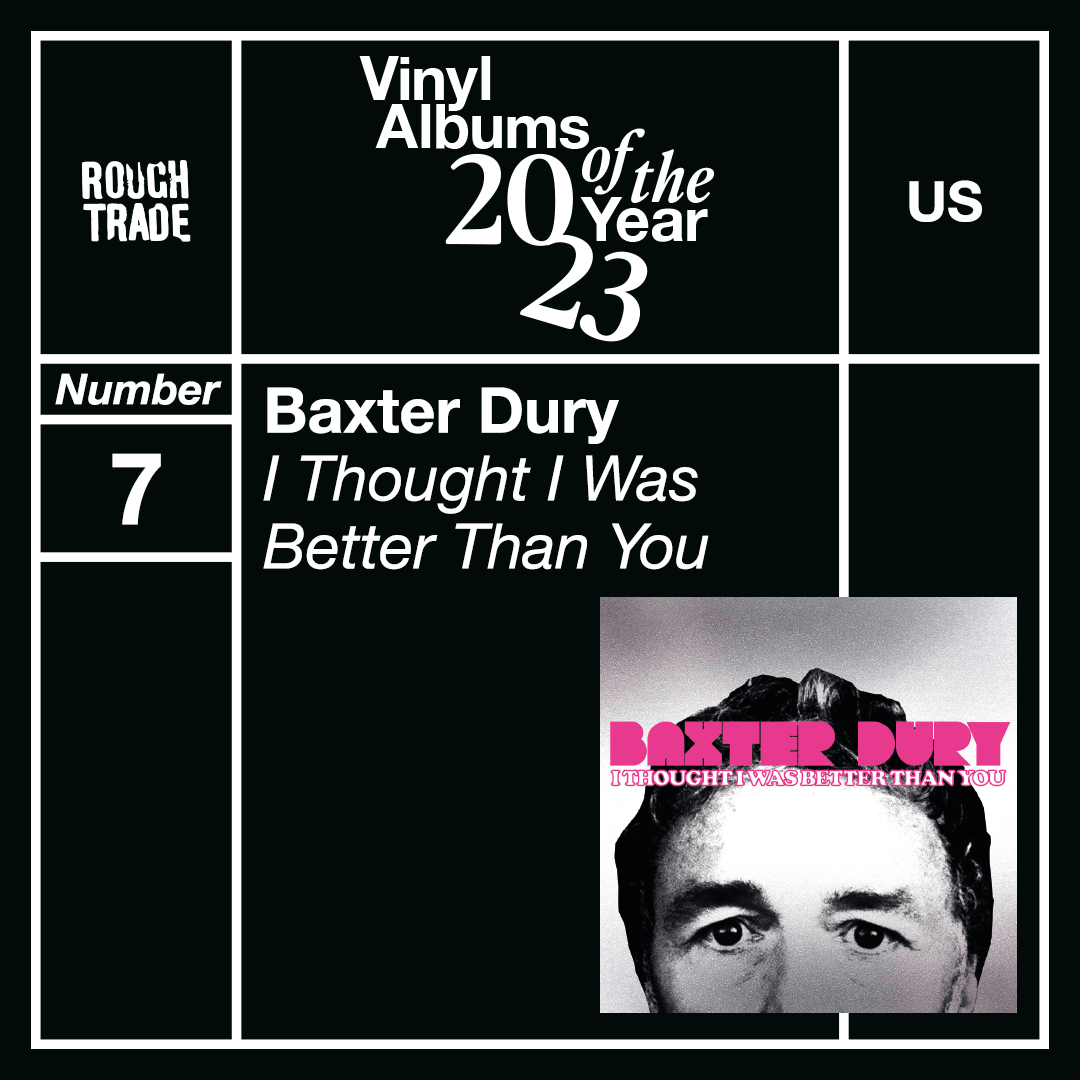 Backed with hip-hop inspired music worthy to match Dury's typically inspired writing, this album bursts with a plethora of ideas and detail, pure joy from start to finish. Held up against the faded light of the past and the hopeful brightness of future, I Thought I Was Better Than You manages to refract a brilliance from all observational angles, as entertaining, vivid, and honest as anything to-date, an artist in his glorious prime.
Stephen, Manager
EXCLUSIVE: I Thought I Was Better Than You (Rough Trade Exclusive vinyl) + I Thought I Was Better Than You Megamix (Rough Trade Exclusive pink 12")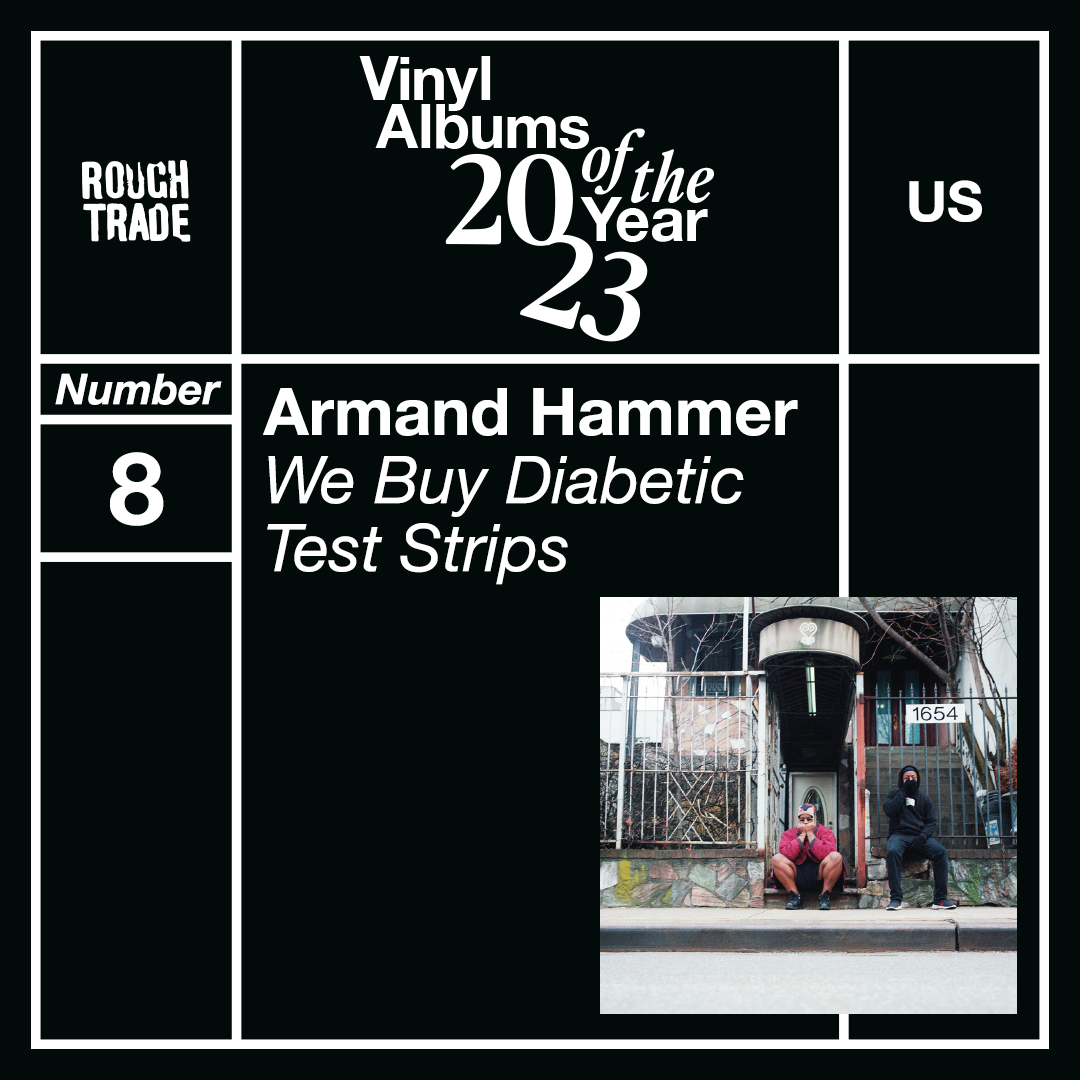 Billy Woods and Elucid are back with their best work since their 2018 release, Paraffin. Billy Woods has been on a roll this year after releasing, Maps (which also slaps), in collaboration with Kenny Segal earlier this year. This record however is grittier, noisier, and shows just how much the chemistry within Armand Hammer has grown since they came together ten years ago.
Eric, Used Department Manager
EXCLUSIVE: We Buy Diabetic Test Strips (Crime Scene edition vinyl) + Scientist Remix (Rough Trade Exclusive 7")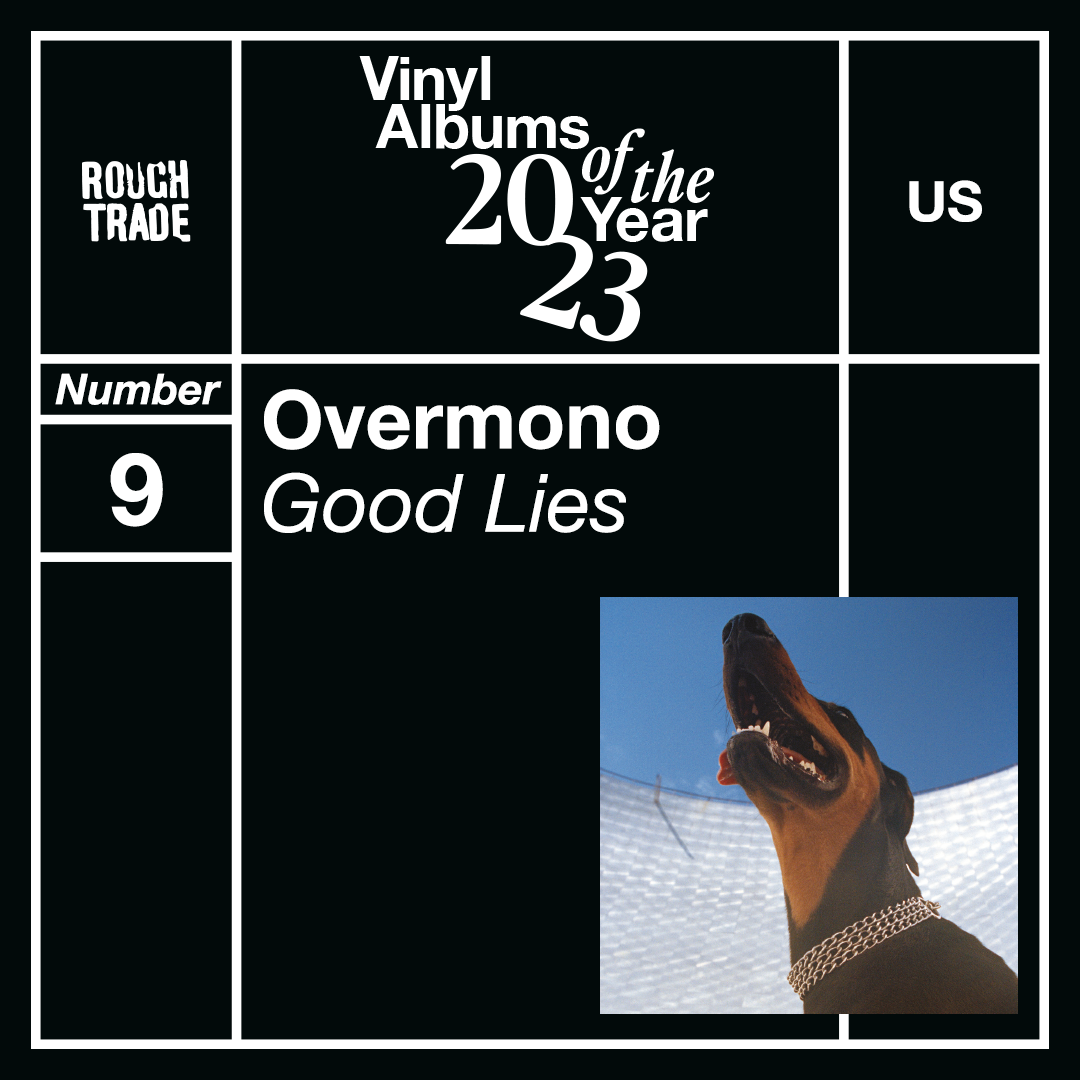 Arguably one of the most anticipated albums of the year, Good Lies came at just the right time for me. My first introduction to these powerhouse brothers was listening (or rather watching) one of my favorite boiler room sets with Tessela. I then took a nose dive into the lore of the DJ twins Tessela and Truss individually and soon enough was graced with Overmono. My baby techno heart was transformed. Also their single covers with the dobermans won me over even before the full album came out.
Olivia, Marketing Coordinator
EXCLUSIVE: Good Lies (Rough Trade Exclusive sky blue vinyl) + Everything You Need (Rough Trade Exclusive white 12")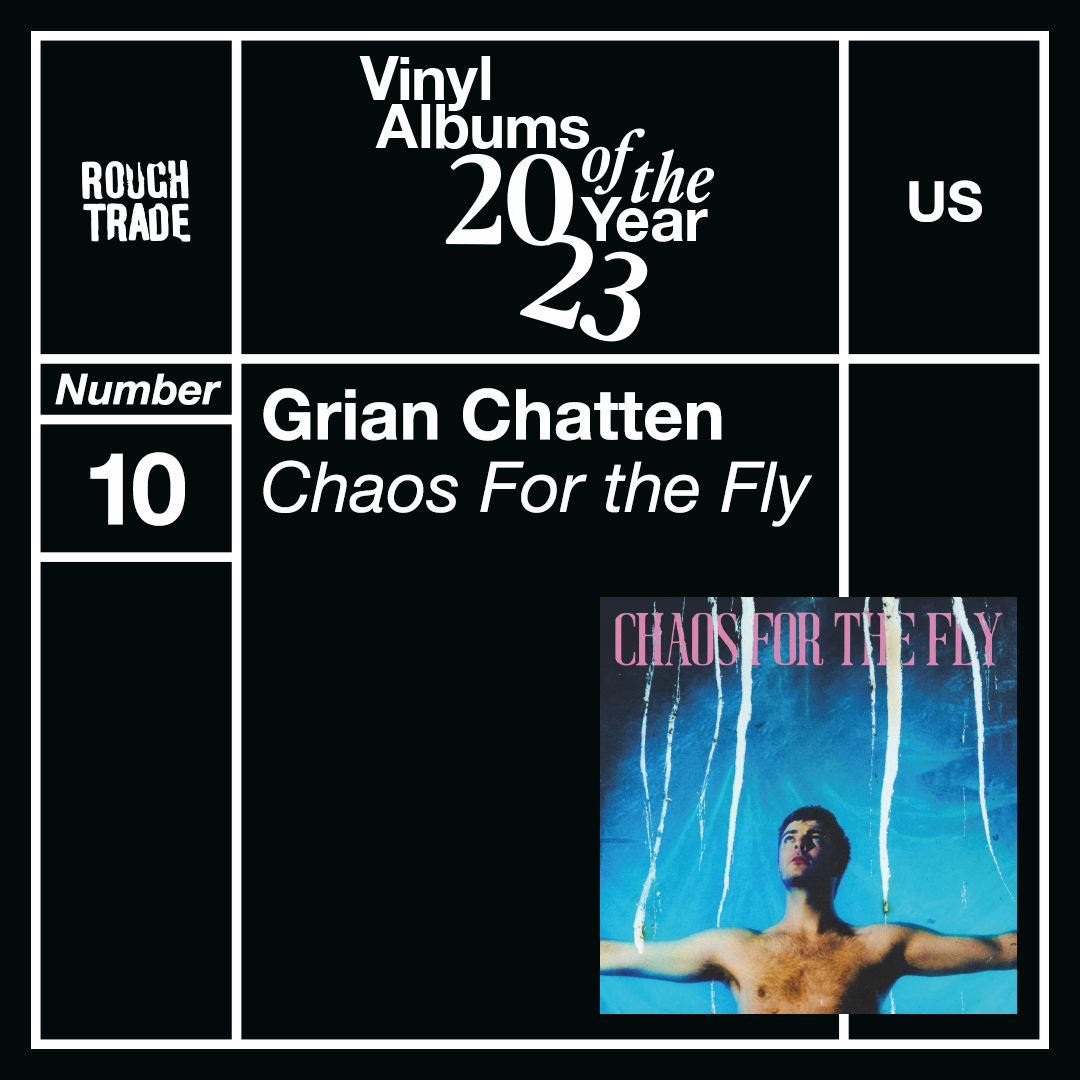 Chaos For The Fly is the debut solo album from Grian Chatten, vocalist of Dublin's critically-acclaimed band Fontaines D.C. Rare moments of respite from a relentless touring schedule afforded Chatten the opportunity to start work on something for himself, occupying a completely different headspace from his hugely successful work within Fontaines D.C. Co-produced by the band's longstanding producer Dan Carey, the album is arguably the most poetic we've heard from Chatten. Each song here has a sweep of colour and textures that breathe life into his lucid tales.
EXCLUSIVE: Chaos For The Fly (Rough Trade Exclusive alternative sleeve on transparent blue vinyl)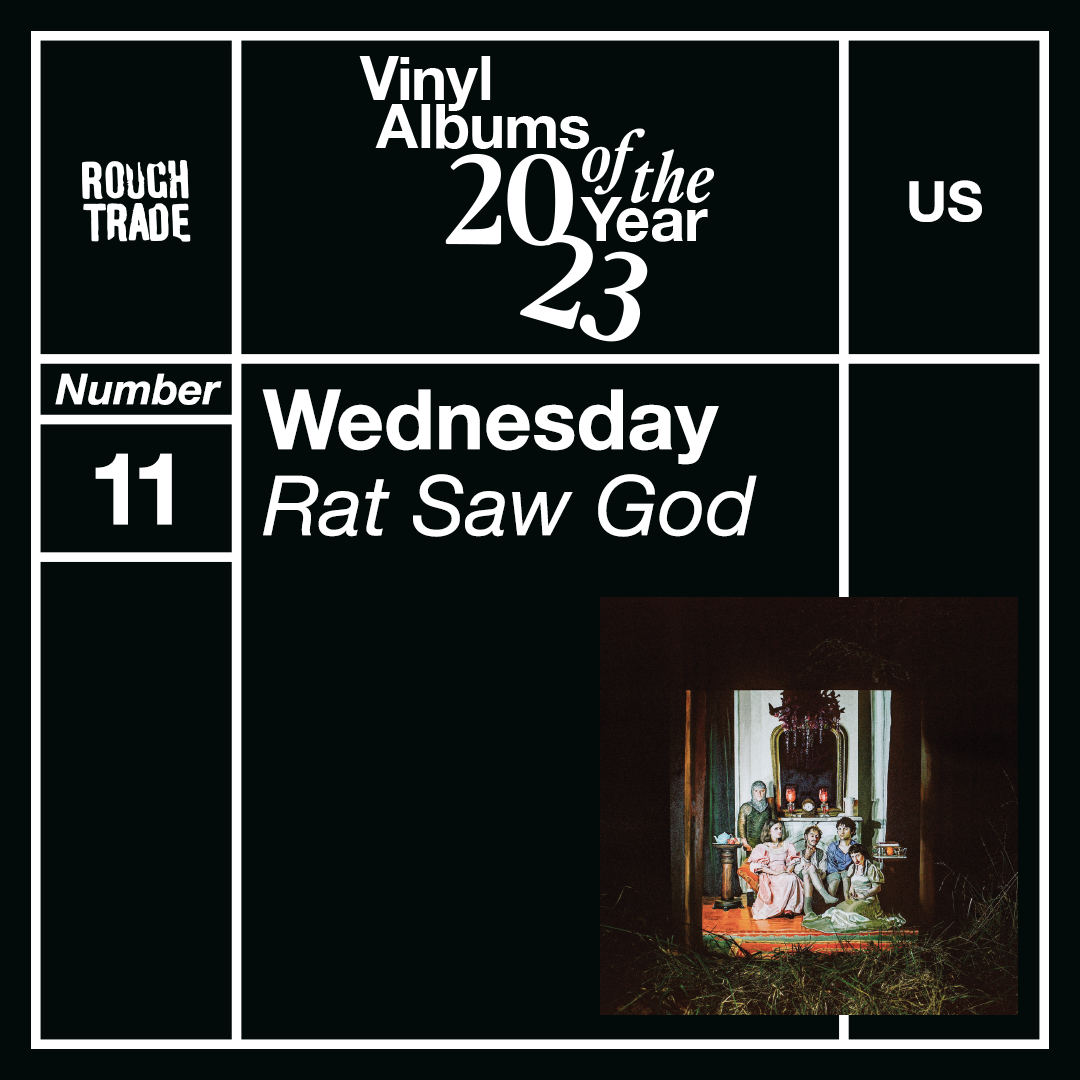 Wednesday's 4th LP is a sonic explosion with charming charismatic melodies from Karly Hartzman who leaves your cup overflowing. Alan Miller's punchy drums combined with screaming guitars and catchy hooks are the perfect bed for Hartzman's somber suburban storytelling. This album is raw, real and beautiful in its chaos, feedback, breakage, begging, bending, shrieking, crying and asking. Pick it up and you won't put it down!
Truman, RTNYC
EXCLUSIVE: Rat Saw God (Rough Trade Exclusive clear bubblegum vinyl) + Live From WXPN (Rough Trade Exclusive opaque pink 12")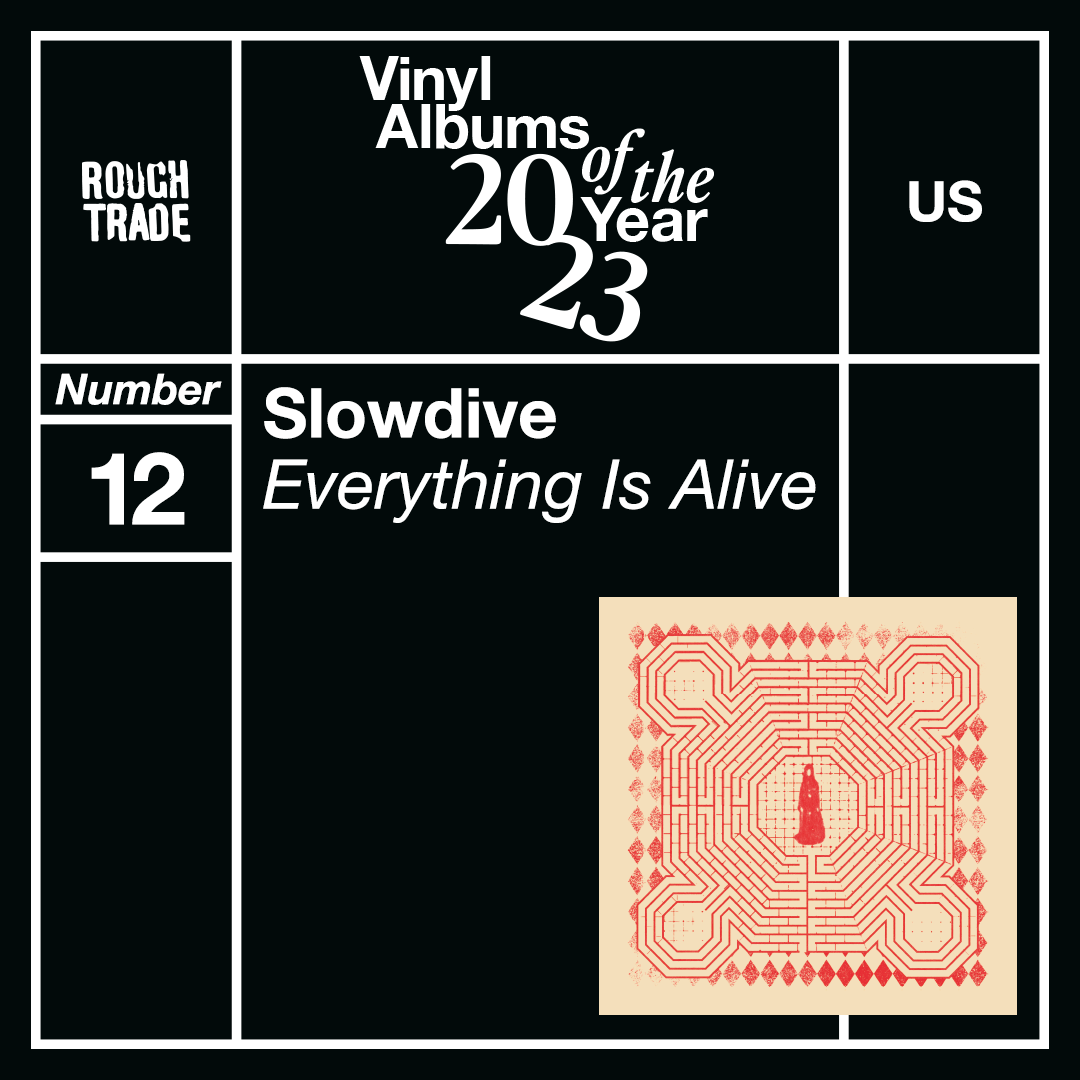 Continuing their run of stellar comeback albums, Slowdive have graced us with another gorgeous batch of songs that are on par with their best work from the 90s. Slap this dreamy life-affirming album on and before you know it you'll be floating off into musical bliss.
George, Store Manager
EXCLUSIVE: Everything Is Alive (Indie Exclusive clear vinyl w/ signed print)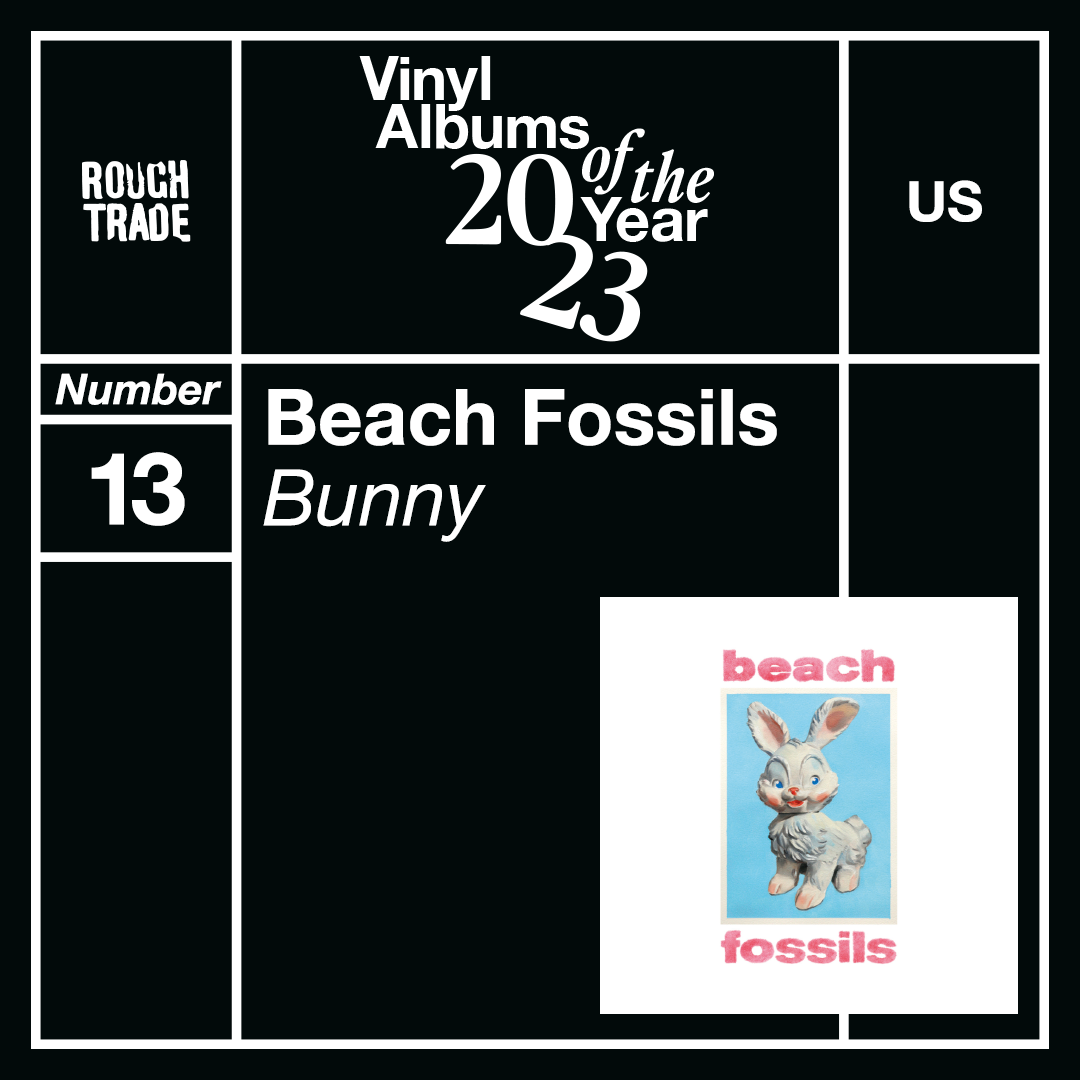 Beach Fossils are back with their best. "What are we afterall?" Dustin Payseur asks in the opening track to their long awaited, highly anticipated 5th LP Bunny. This album washes over you like warm salty ocean water. Reflections of youth, rebellion, family, love, New York, loss, and life itself are sung through each song with catchy guitar riffs and indie pop melodies that ask you to close your eyes and float away.
Truman, RTNYC
EXCLUSIVE: Bunny (Indie Exclusive powder blue vinyl w/ signed print)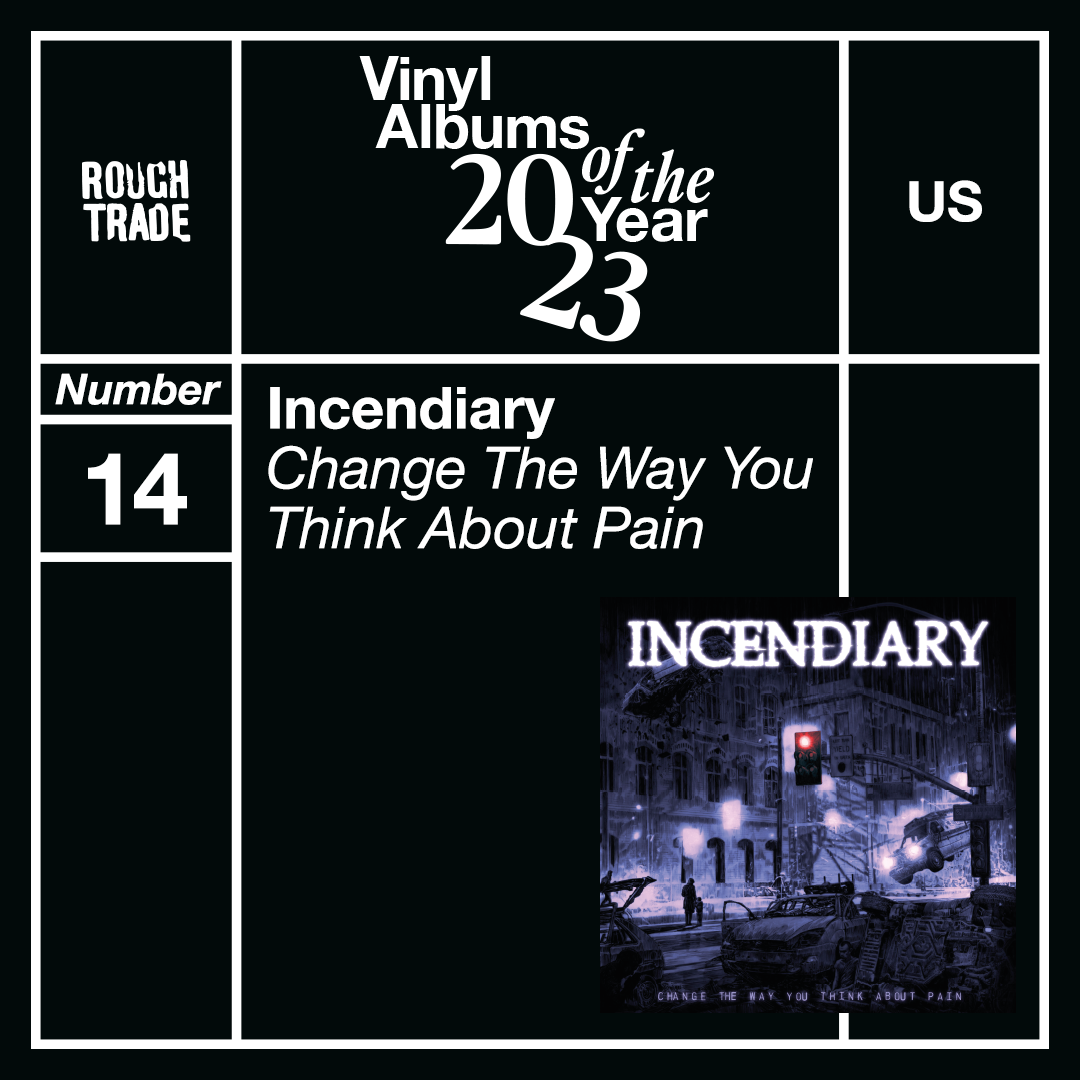 Entering uncharted territory with their 4th LP as a hardcore band but this record doesn't let up or let down. Some of their heaviest riffs and best lyrics to date. LIHC.
Wesley, Events & Promotions Manager
EXCLUSIVE: Change The Way You Think About Pain (Rough Trade Exclusive alternate sleeve on colored vinyl w/ photo zine)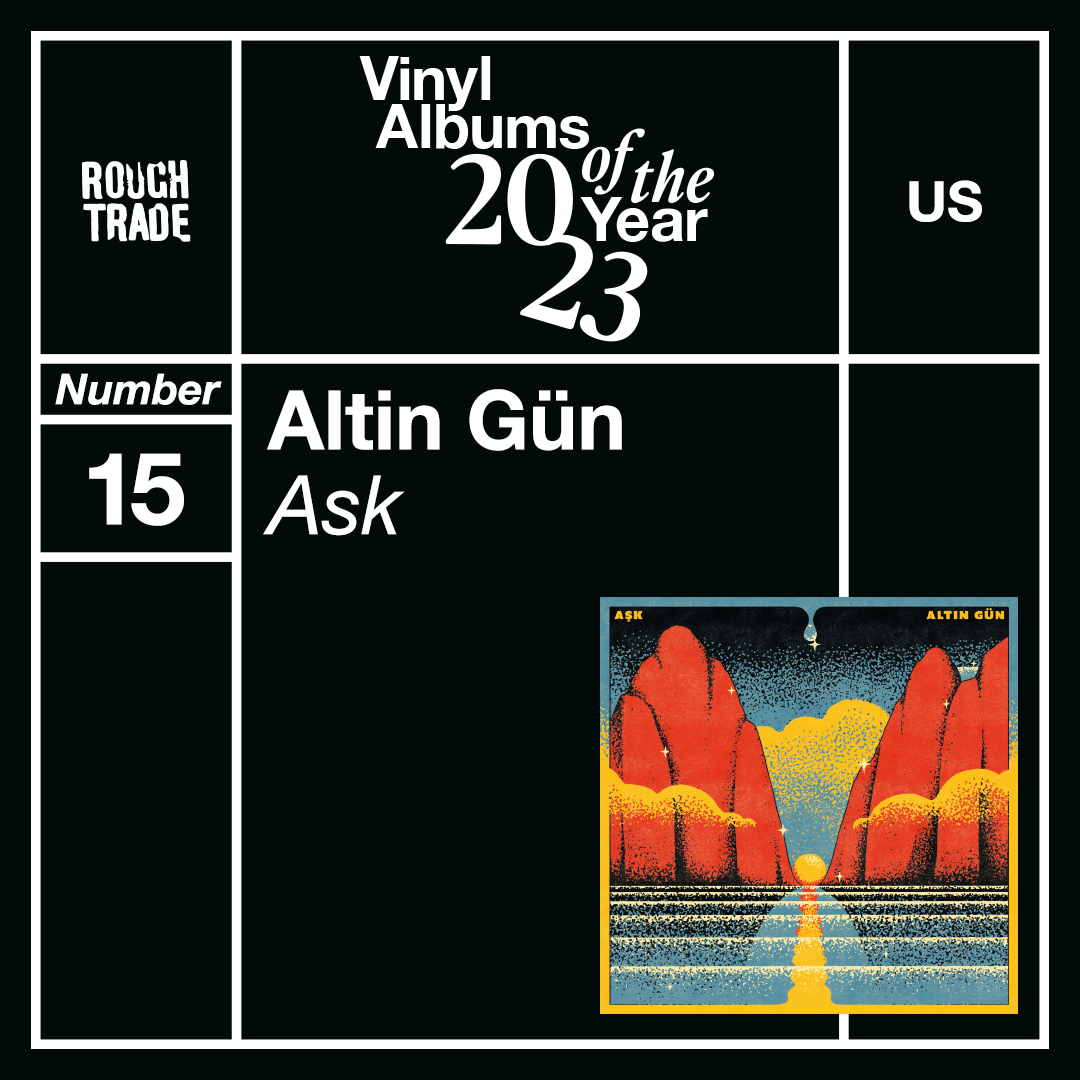 Excellent follow up to their last banger. This album continues right where they left off. Middle Eastern influenced rock never sounded better! Pick this one up…. You'll be glad you did!
Scott, Warehouse
EXCLUSIVE: Ask (Rough Trade Exclusive marbled white/clear vinyl)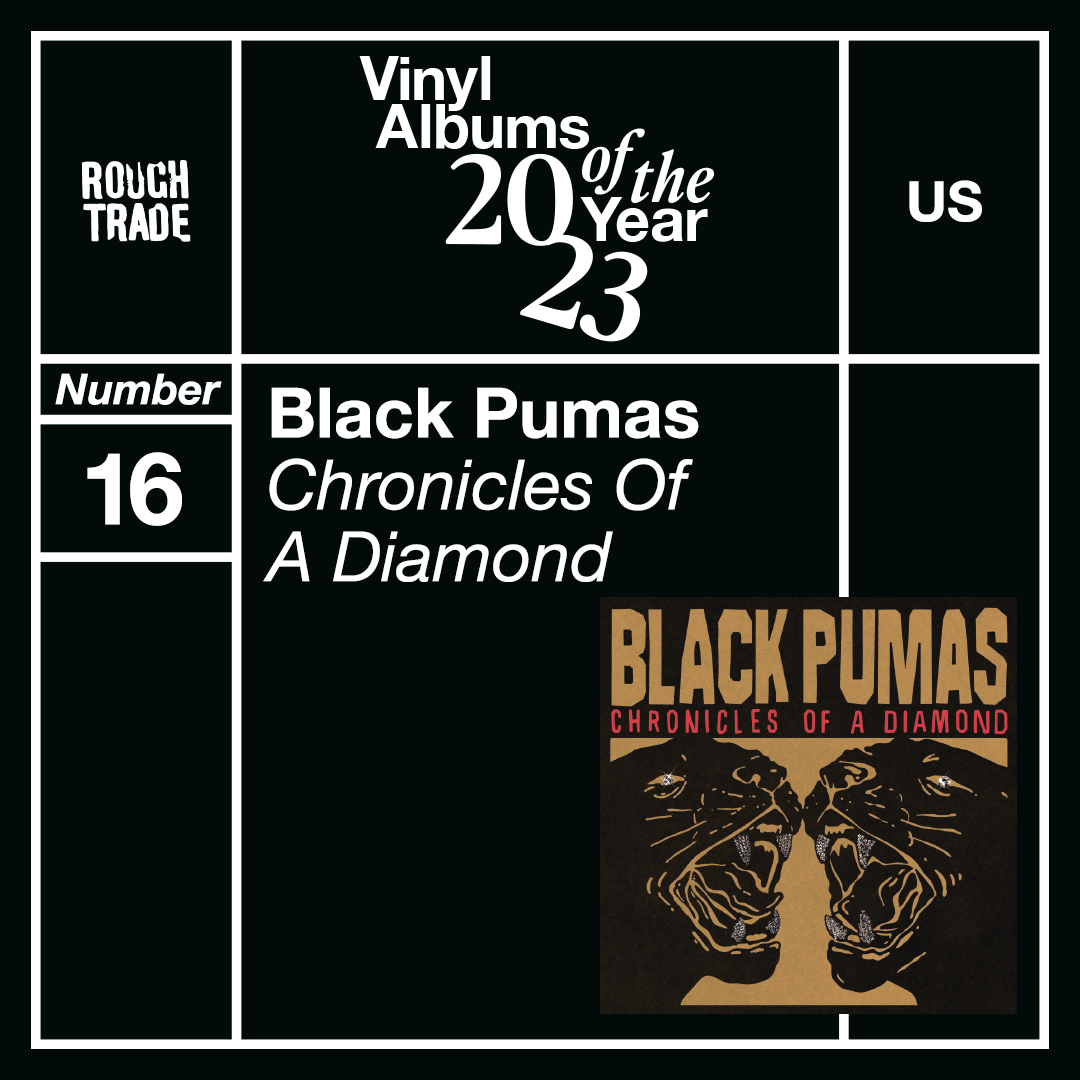 When Black Pumas made their self-titled debut in 2019, the Austin-bred duo set off a reaction almost as combustible and rapturous as their music itself. Along with earning a career total of seven Grammy Award nominations (including Album Of The Year) and winning praise from leading outlets like Pitchfork and Rolling Stone, singer/songwriter Eric Burton and guitarist/producer Adrian Quesada achieved massive success as a live act, touring large theatres all over Europe and North and South America and delivering a transcendent show Burton aptly refers to as "electric church."
EXCLUSIVE: Chronicles of a Diamond (Rough Trade Exclusive white/clear/orange splatter vinyl)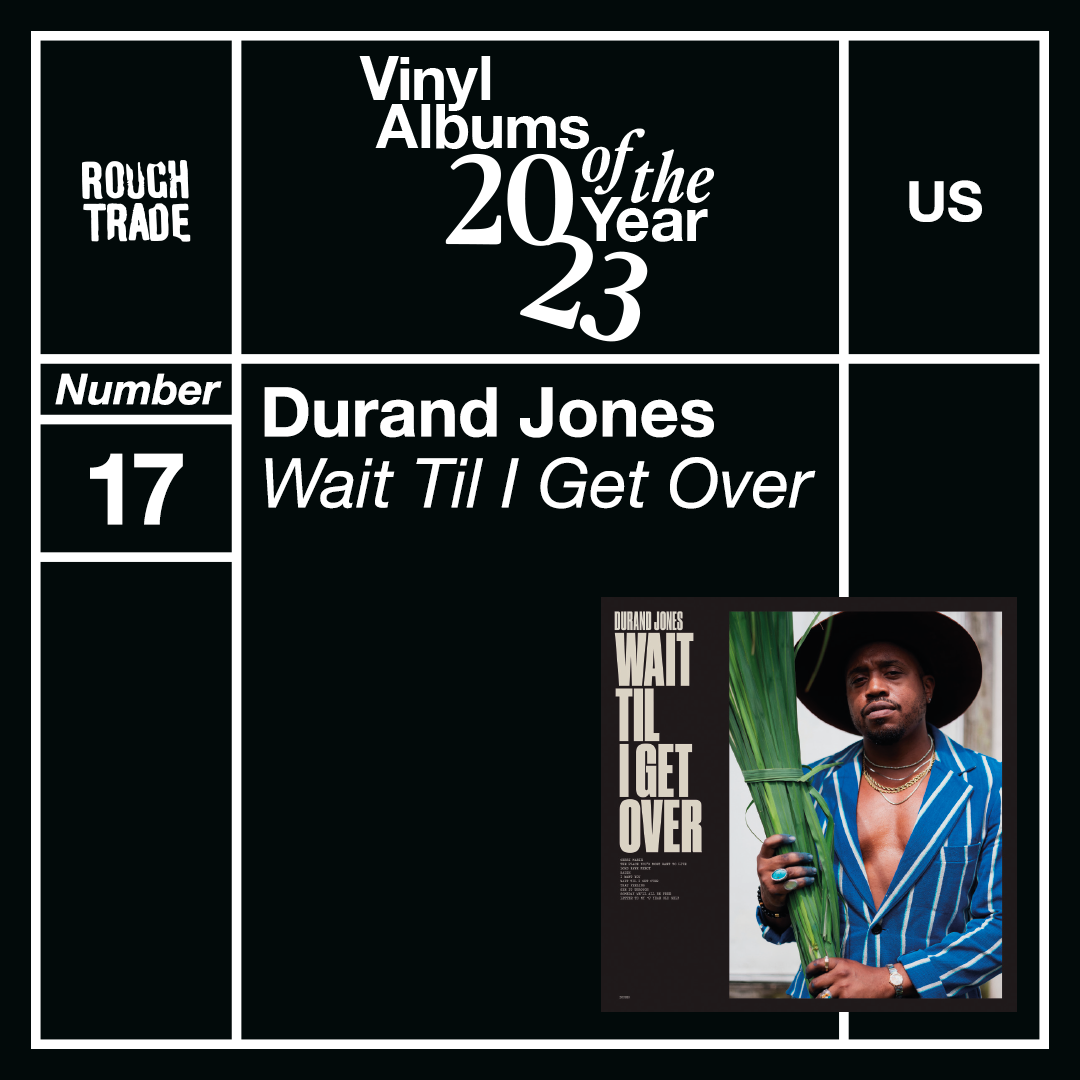 "Hometowns have a way of keeping a part of you," says Jones, "and if I'm making something young-me would be proud of, Hillaryville is a big part of that." Jones finds something transformative in his memories there and the life he has led since, ultimately claiming and embracing his whole self. The result is vulnerable, personal, touching on Jones's relationship to church life, to his mother, to his queerness, to his worth. "I wish I could tell my younger self 'you don't have to stick to the dreams people have for you,'" says Jones, "'you can dream bigger. You are more than capable, you are more than able. I think about some nerdy punk kid in the rural south who needs to hear that now.'" Wait 'Til I Get Over does exactly that.
EXCLUSIVE: Wait Til I Get Over (blue jay vinyl) + Gerri Marie / That Feeling (Rough Trade Exclusive live 7")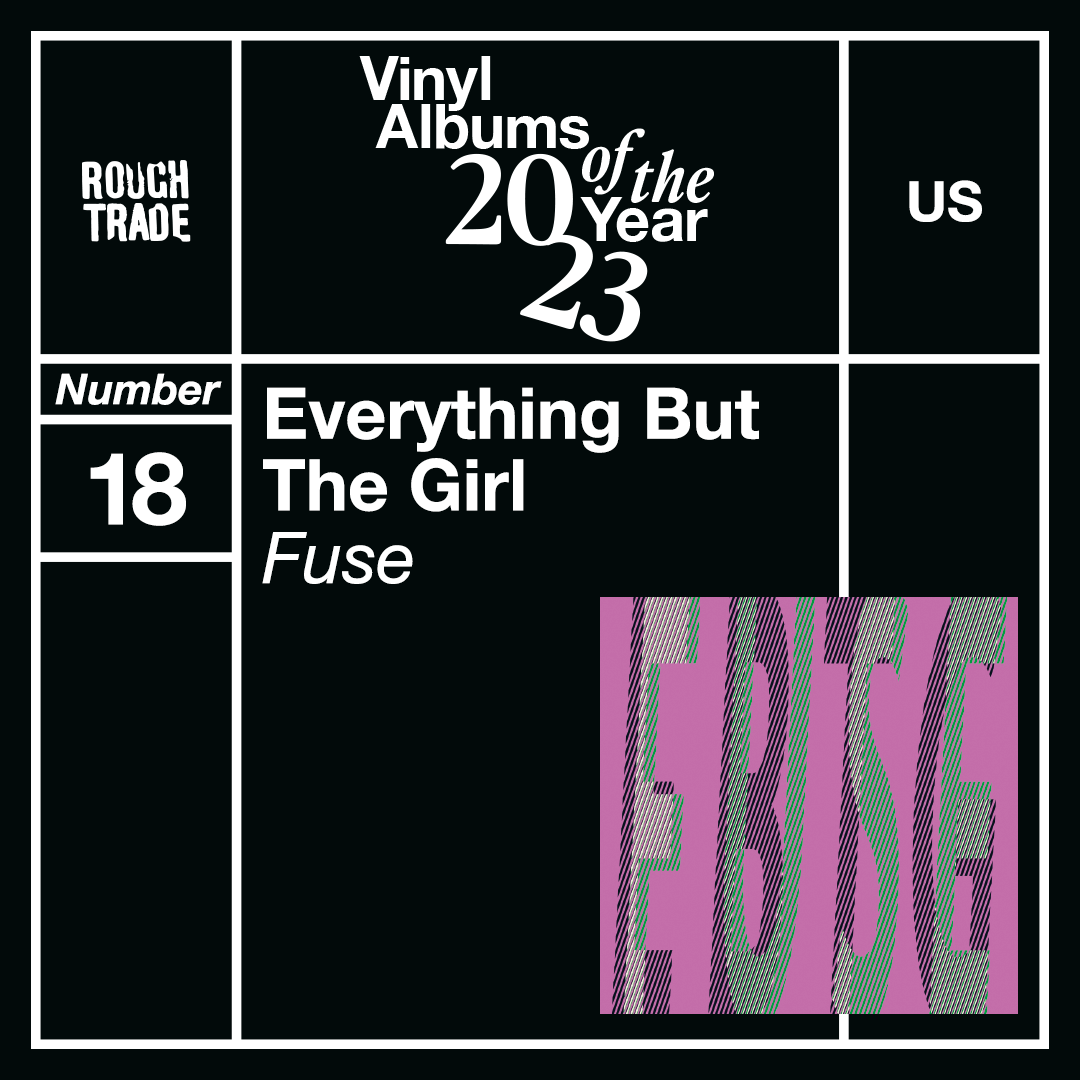 Everything but the Girl return in 2023 with the new album Fuse, after a 24-year hiatus. Written and produced by Ben Watt and Tracey Thorn over the spring-summer of 2021, Fuse is a modern take on the lustrous electronic soul the band first pioneered in the mid-90s. Thorn's affecting and richly textured voice is once again up front in Watt's glimmering landscape of sub-bass, sharp beats, half-lit synths and empty space, and as before, the result is the sound of a band comfortable with being both sonically contemporary, yet agelessly themselves.
 EXCLUSIVE: Fuse (Rough Trade Exclusive pink/purple splatter vinyl)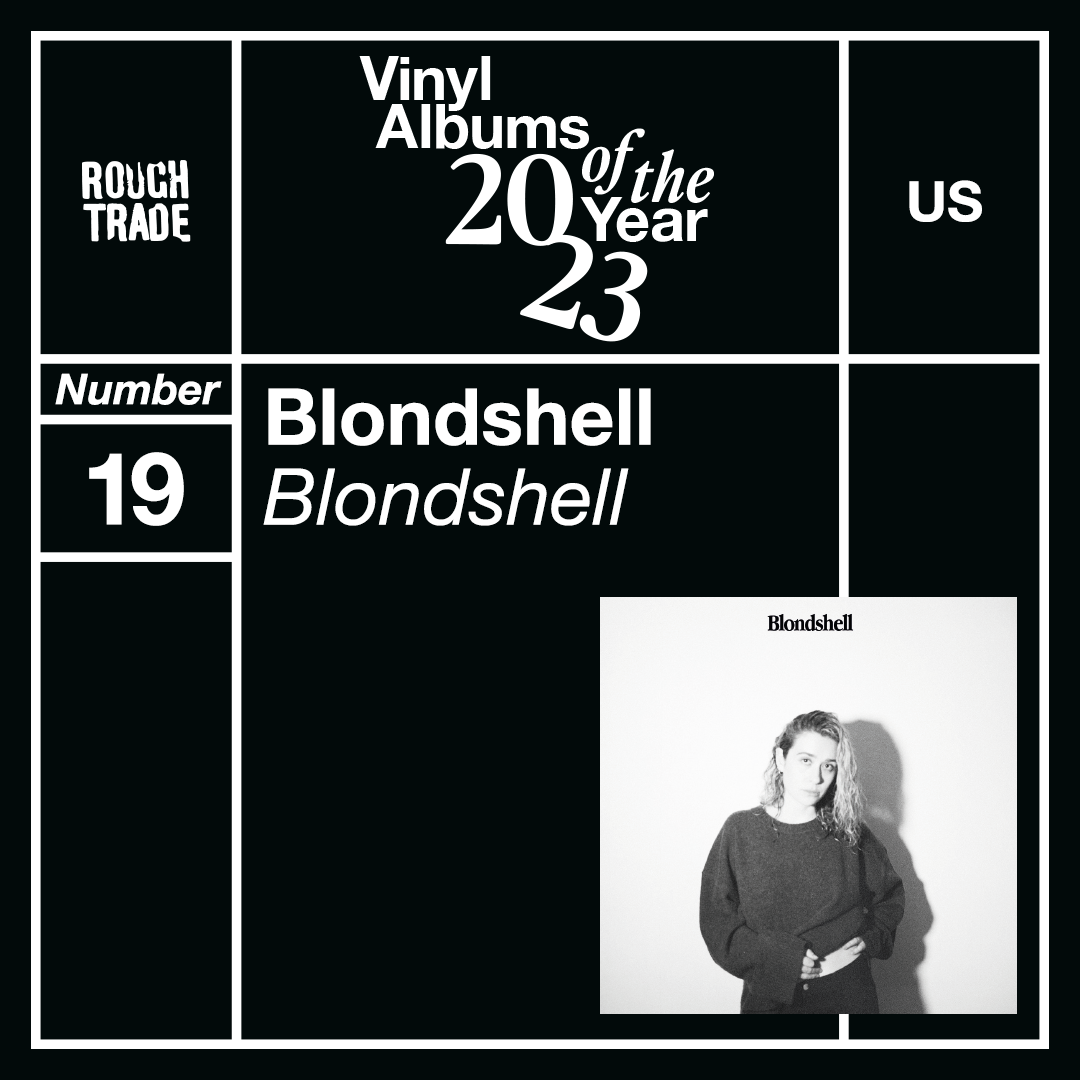 Hello Blondshell, nice to meet you. The debut album from New York's Blondshell is a full body experience. Singer and songwriter Sabrina Teitelbaum expresses her experience growing up in the city as a woman and how *surprise surprise* it can be pretty brutal. Heavy hitting drums and biting lyrics about drug use, sex, abuse, and being saved perk your ears and grab your attention.
Truman, RTNYC
EXCLUSIVE: Blondshell (Rough Trade Exclusive signed obi strip + bonus CD)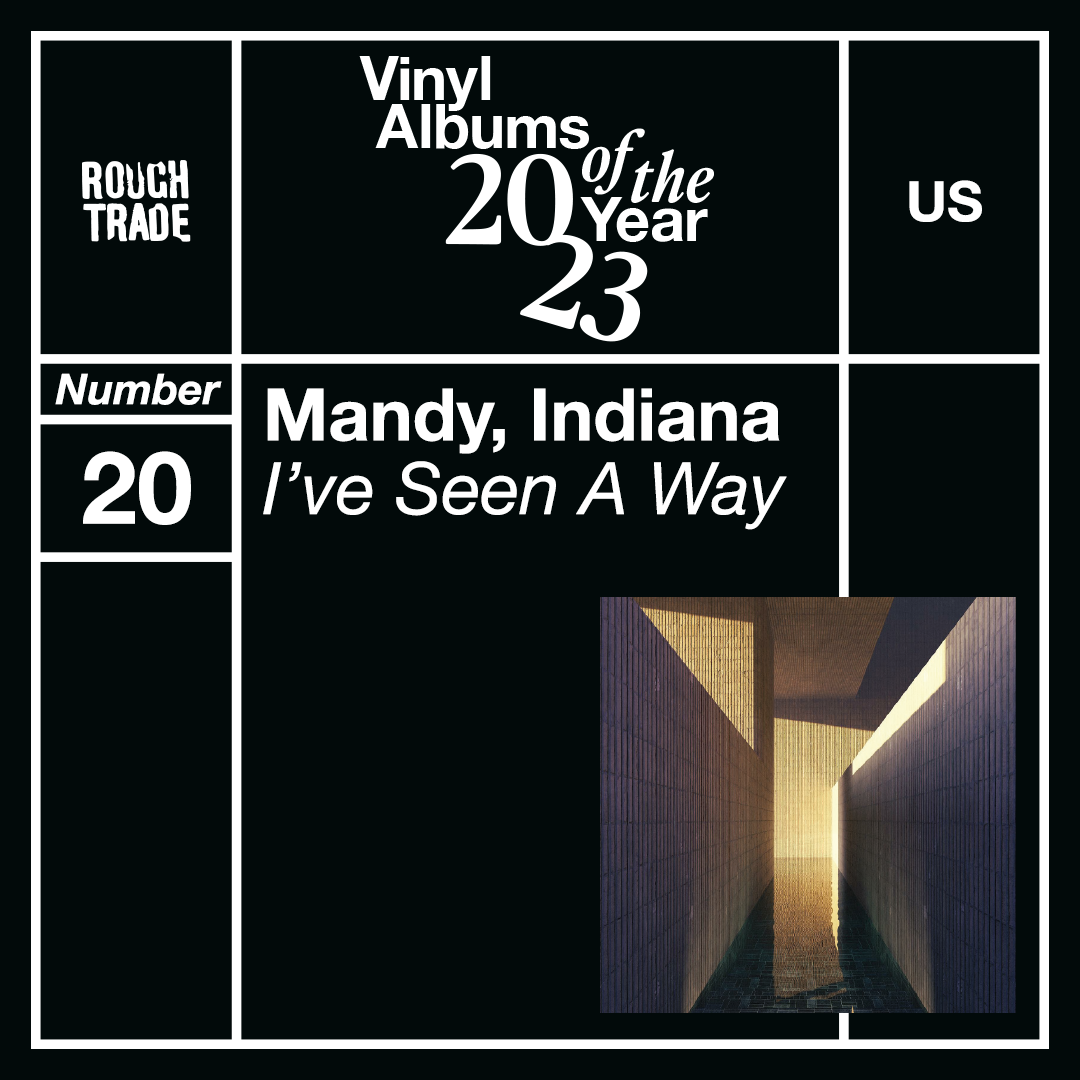 After their critically acclaimed EP its no surprise that Mandy, Indiana had this near-perfect debut up their sleeves. I've Seen A Way is a recording for those who want something new, raw, and powerful. 2023 has been a great year for Mandy, Indiana with a remix from ambient-techno powerhouse Daniel Avery and a tour with Squid and Gilla Band. These guys have more for us and I am so stoked to hear it.
Olivia, Marketing Coordinator
EXCLUSIVE: i've seen a way (Rough Trade Exclusive cloudy clear vinyl + bonus Pinking Shears 12″ – Clipping rework)