While finishing up a whirlwind North American tour, Los Bitchos stopped by for a very special Shoplifting session!
Los Bitchos is four powerhouse ladies based out of the UK, but each member brings her own roots to their sound. The band comes from all corners of the world with guitarist Serra Patale hailing from western Australia, Swedish bassist Josefine Jonsson, Uruguayan keytarist Agustina Ruiz, and finally, their only English member, drummer Nic Crawshaw. From Cumbia to Turkish Psych, Los Bitchos spans the ever growing width of indie music while incorporating influences from the sixties and seventies.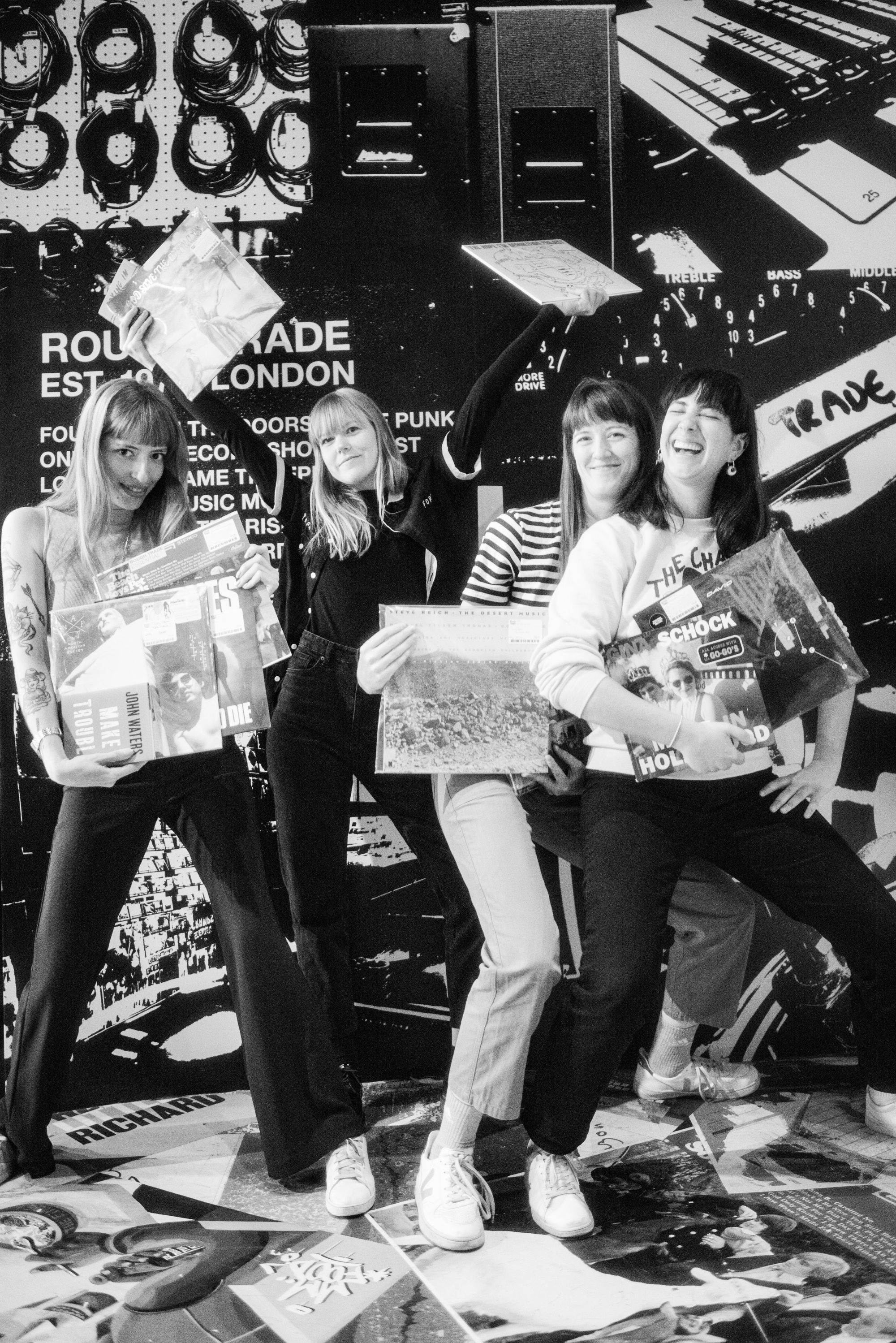 Panthers prowling through a desert. Cowgirls swaggering into a saloon and kicking up dust. Riding shotgun with a Tarantino heroine. Having the fiesta of your lives under a giant piñata with all your friends. Los Bitchos' hallucinatory surf-exotica is as evocative as it is playful: the London-based pan-continental group could well be your new favorite party band with their instrumental voyages that are the soundtrack to setting alight to a row of flaming sambucas and losing yourself to the night. They've got a bun-tight knack for a groove – and they've got the best fringes in rock'n'roll too.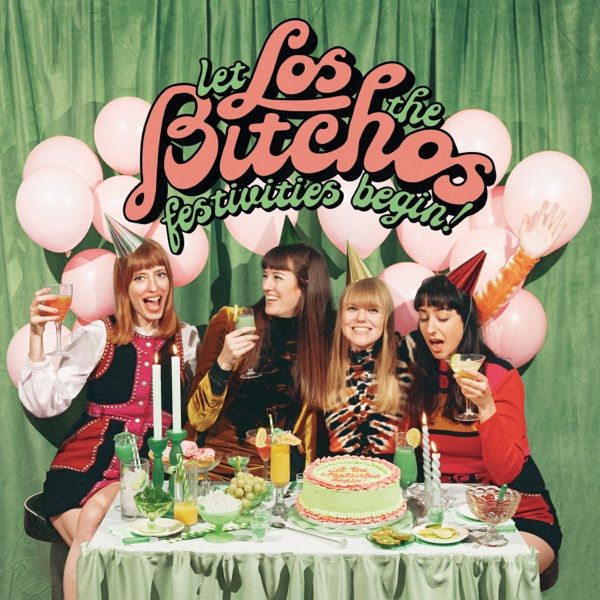 Los Bitchos – Let The Festivities Begin!
Red Vinyl – Autographed by the band!
We caught up with Los Bitchos at our NYC store for our newest session of Shoplifting. An invitation to roam the racks in pursuit of the recorded material which has most inspired and shaped thier sound today.
---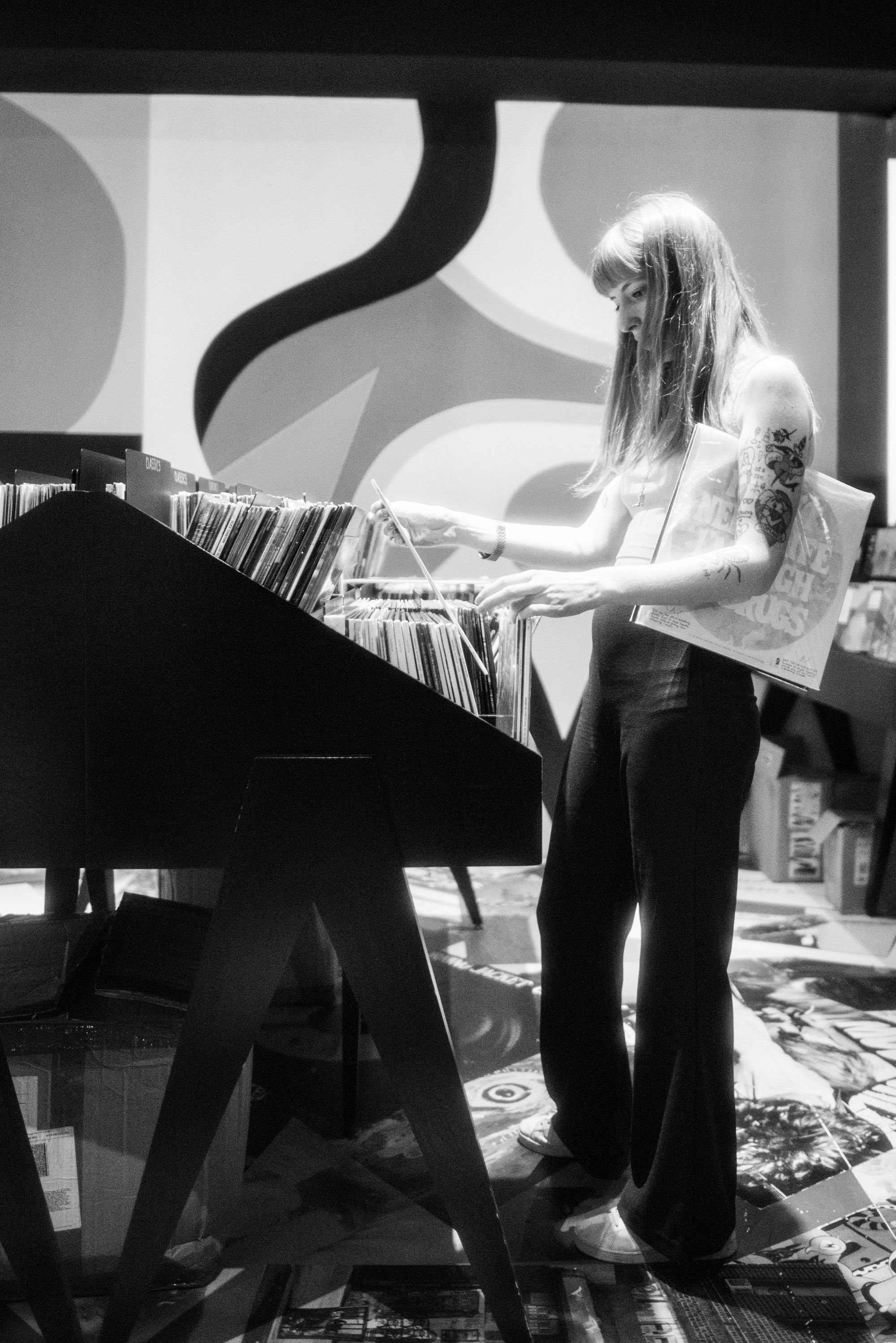 Agustina: First I picked Juan Wauters' N.A.P North American Poetry first because he's a fellow Uruguayan. I love his music; it reminds me a lot of Eduardo Matteo and I love all the songs here, especially "Escucho Mucho." Then I picked Ramones Too Tough To Die because they are probably my favorite band in the world. And I do love this album. Actually I was listening to "Daytime Dilemma" earlier in the subway and it just reminds me of my teenage years and the reason why I came to New York the first time when I was 18. Next I picked Pet Sounds by The Beach Boys, because it's summer and I always listen to them in summer. Such a vibey record. "Wouldn't It Be nice?" is one of my favorite songs ever in the whole world.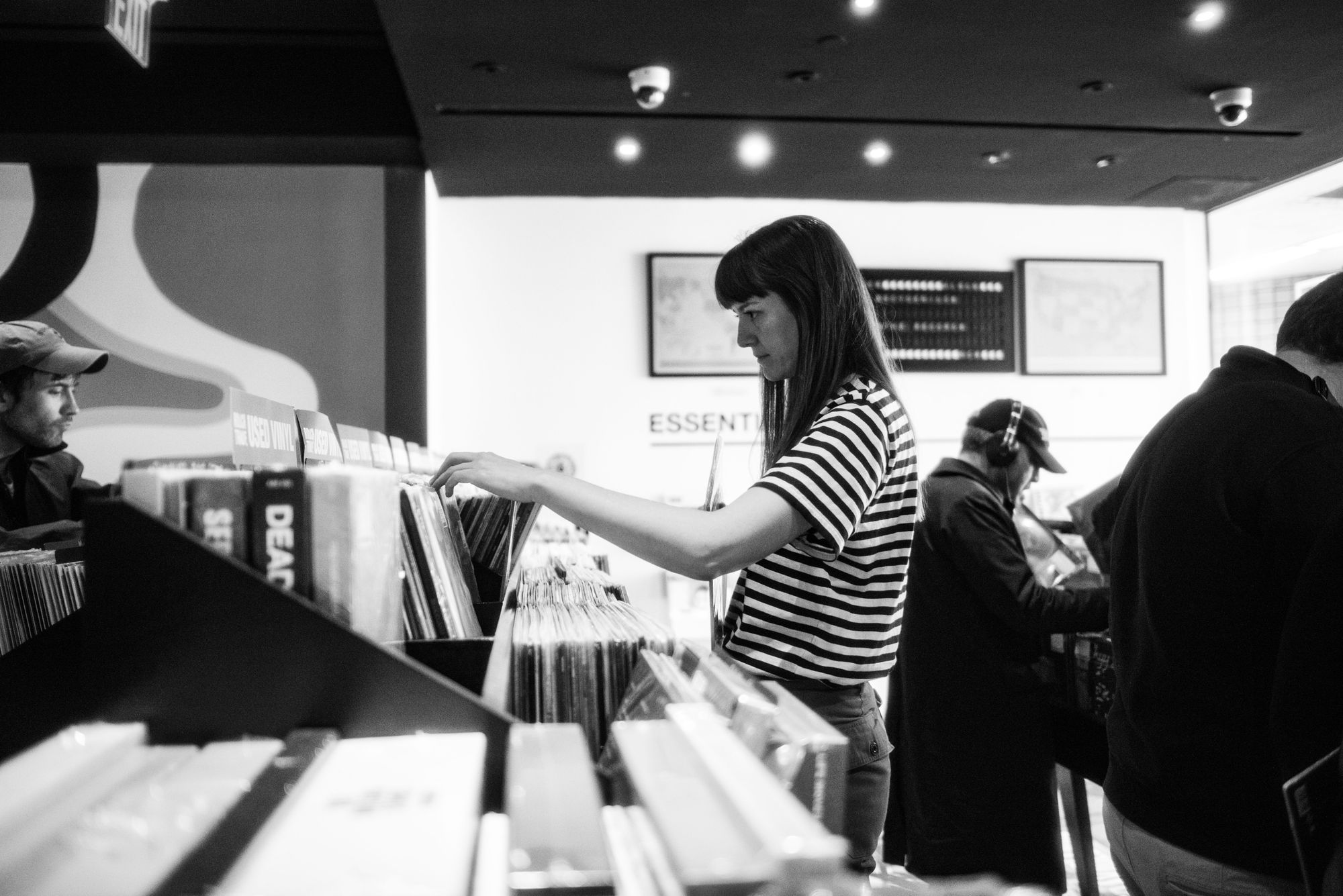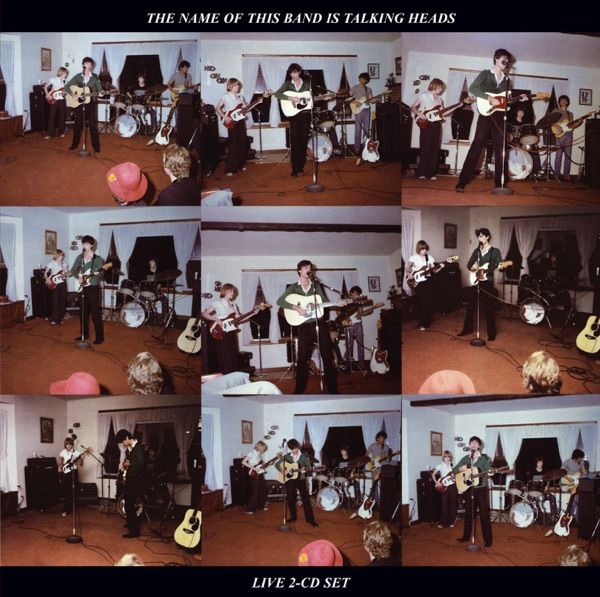 Nic: I picked Talking Heads The Name of This Band is Talking Heads. It's probably one of my favorite records. I have this on cassette in my car, so it always reminds me of driving around in my car. People always say that Josephine looks like Tina Weymouth. All of our shows, someone will make that comment. So I had to pick that. And then I picked this Steve Reich album, The Desert Music, which I haven't actually heard, but me and my dad always go to see Steve Reich concerts in London. It's someone who he introduced me to, actually. He really likes minimalist music. So I thought I'd pick that one for Dad.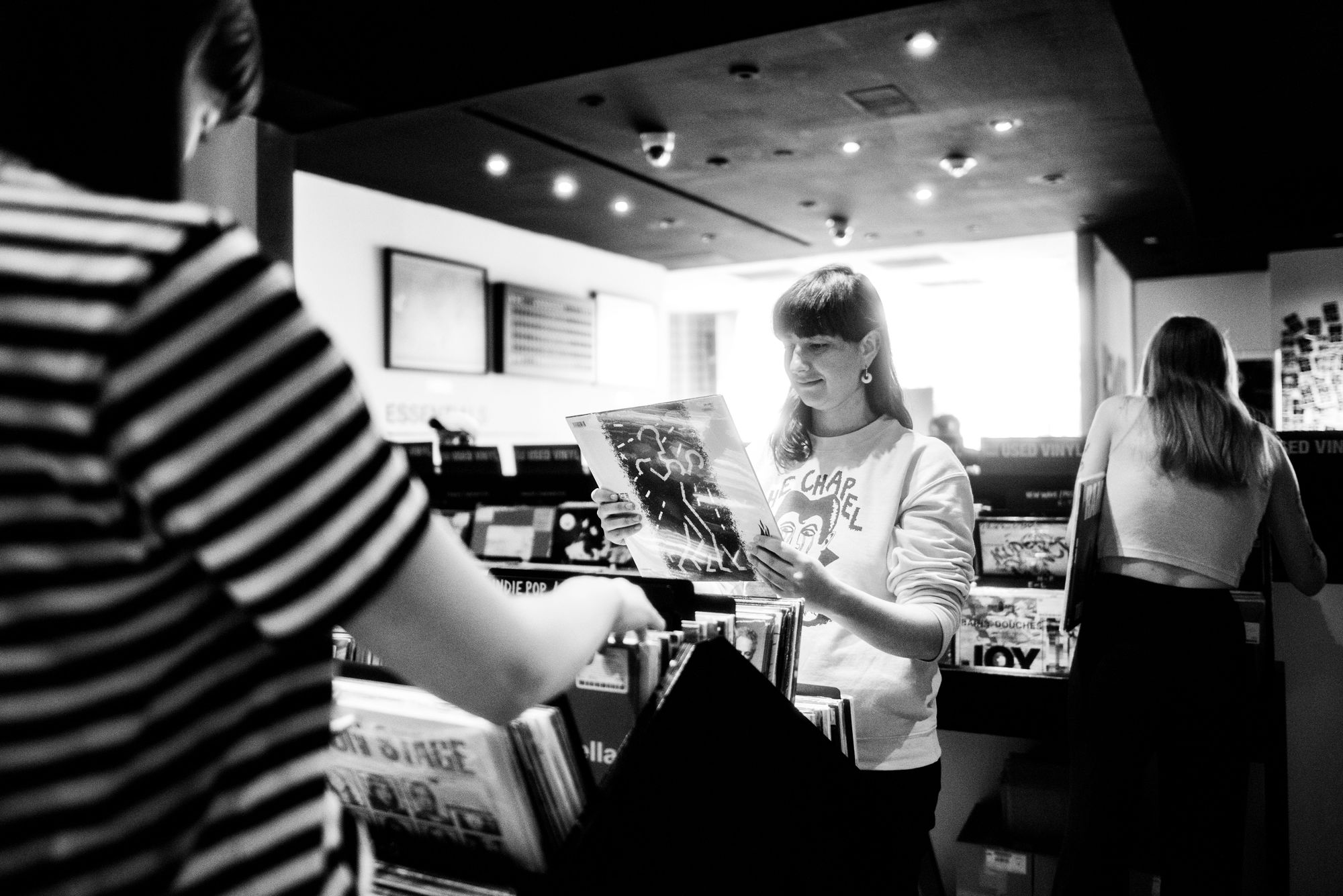 Serra: My first record that I've picked is Let's Dance by David Bowie. It's my favorite record of his because it features all of my favorite things about the 80s, specifically anything that Nile Rodgers has produced or touched. I think it's just absolutely fantastic. And yeah, the songs absolutely bang. It's my favorite type of production that's featured on this record. Next, Kate Bush Hounds of Love. I cry every time I listen to this record because it's just so damn good. I mean, she is one of the greatest artists of all time and I think her creativity with her songwriting and again her production, she does all of that herself. I think that's just mind blowing for anyone to do. And finally I have Beastie Boys Licensed to Ill and, I don't know, New York always reminds me of Beastie Boys and I think "Fight For Your Right" reminds me of being a teen and constantly just skipping back to that, skipping back to that initial bit where it kicks in, you know, it's wicked.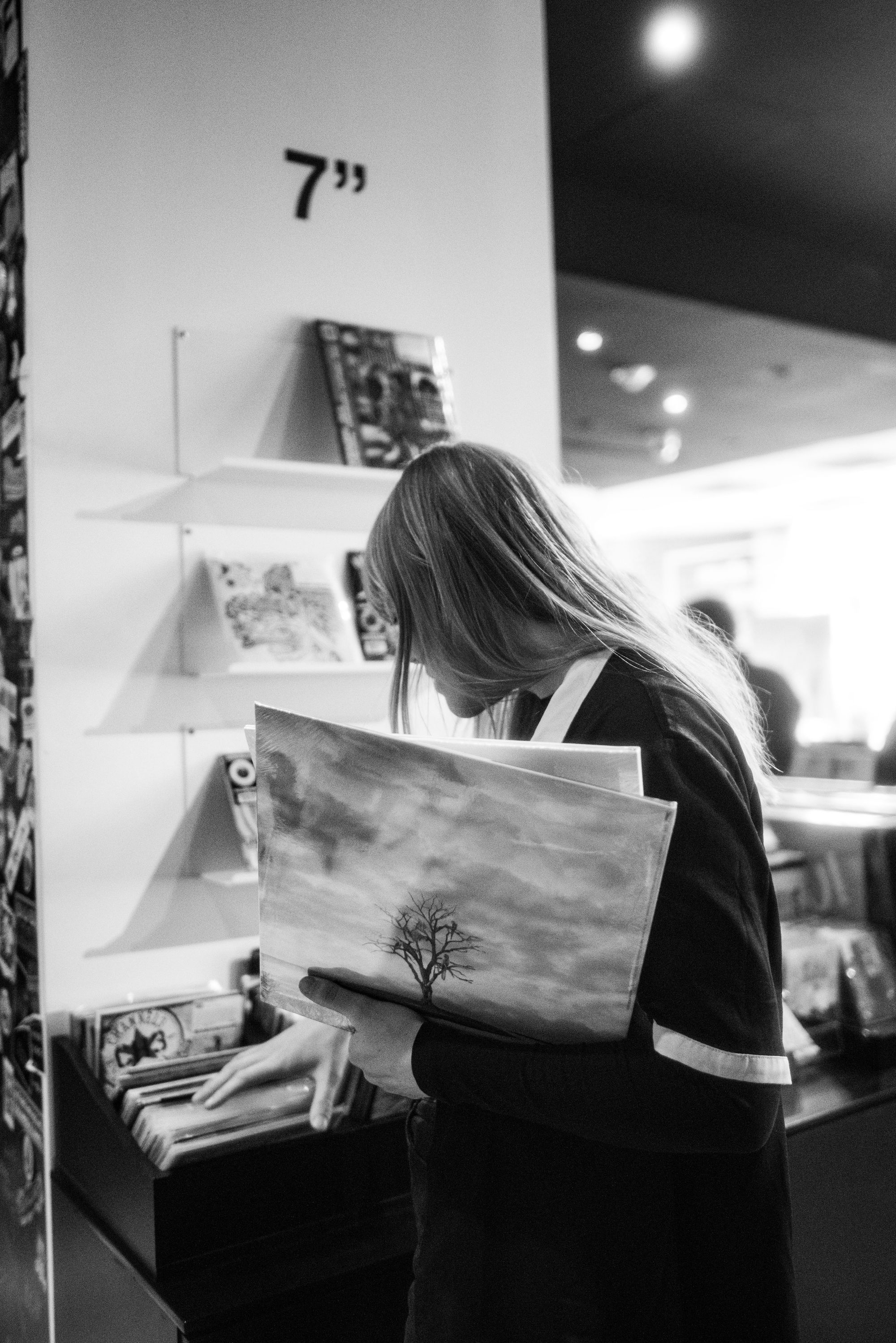 Josefine: I picked PJ Harvey The Hope Six Demolition Project. I'm not usually listening much to albums back-to-back, but this one I do. The whole album from start to finish is kind of perfect together. I also actually saw her record this album in person. She did this project at Somerset House in London and they invited the public to go into the studio and just watch them work. When you went into the studio there was a glass screen so you didn't disturb them too much. You could just stand there and watch them work for hours. It was just so cool and inspiring to be literally like 2 meters away from PJ Harvey actually working on an album. The other one I picked was Alex G God Saved the Animals. I actually totally spaced on Alex G until this album came out. I hadn't really listened to him before and then listened to this and I absolutely loved it. It's just, I don't know, I just got really, really hooked. We saw him play at Coachella the other weekend and it was amazing. The last one, I am in shock, is A*Teens. It's just the Mamma Mia record. So A*Teens is a teen ABBA cover band from Sweden, where I grew up,  and I've never ever seen this in vinyl before and it's Mamma Mia in four different versions and one of them is a karaoke version. So good luck to my neighbors.