An unstoppable indie rock juggernaut.
This time last year The Last Dinner Party likely meant no more to you than a former social event. Enter spring 2023 and the London-based quintet quickly garnered fervent support with their immediately infectious and, frankly delectable, "baroque pop" banger Nothing Matters, as well as enviable whimsy goth garms that wouldn't be out of place in the wilds of Catherine Earnshaw's closet (which for all the Kate Bush comparisons, fits rather nicely).
After a summer of numerous successful slots across the UK festival circuit (Glastonbury, Green Man, Reading & Leeds, End of the Road), the band will tour throughout November and December to rooms full of enthralled fans. All of this, and only a handful of singles released. It's a huge testament to the graft of this group of hard-working women armed with impassioned self-expression, proactive vision, friendship and a bundle of self-belief. So here for it.
"It contains all our love stories, all our agonies, our delights."
The Last Dinner Party will release their debut album Prelude To Ecstasy in February of next year. Serving up evocative theatrics across a menagerie of rock styles with a decent slice of badassery on the side, get to ready to be utterly engrossed in what we're certain will be the sound of 2024.
Believe the hype.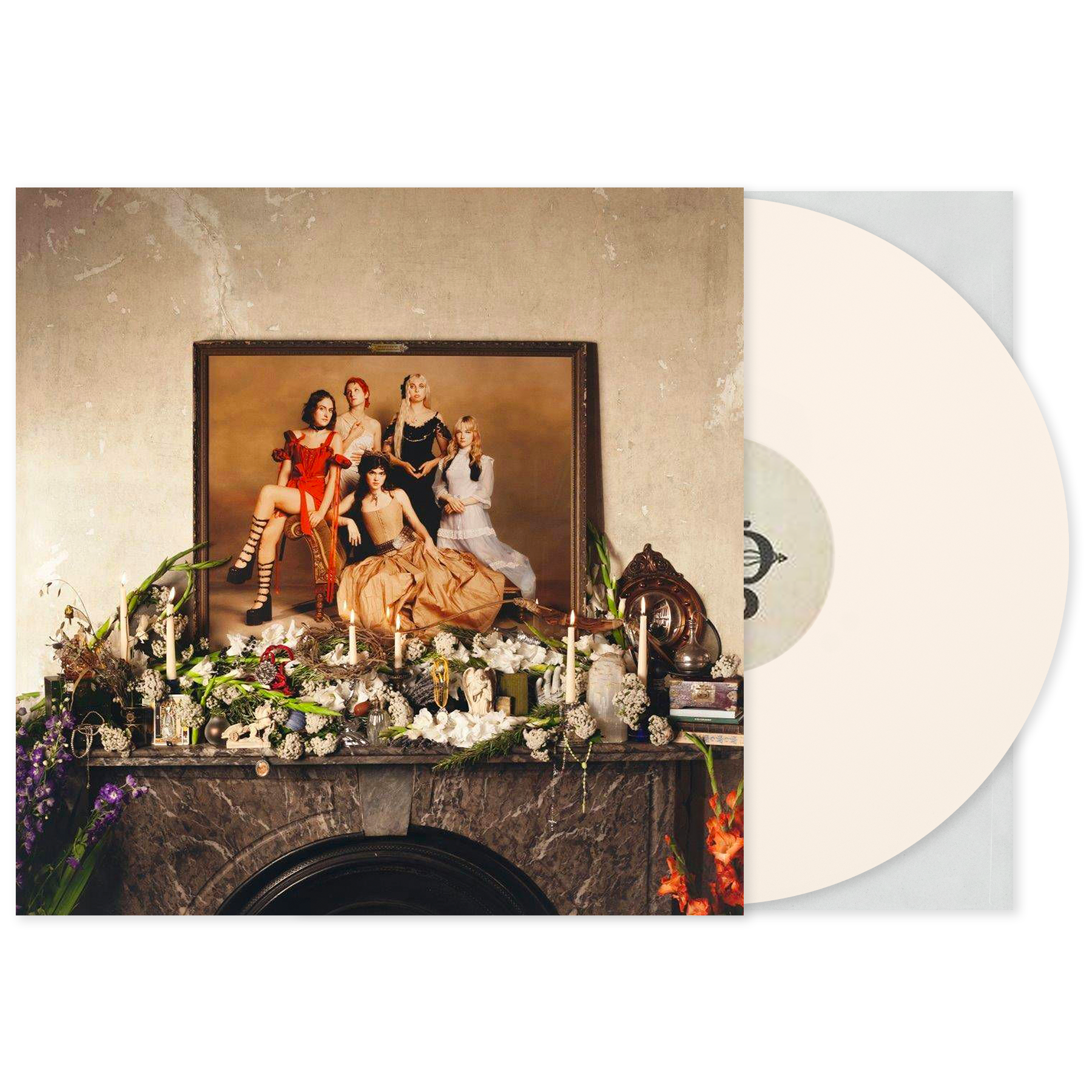 The Last Dinner Party –
Prelude To Ecstasy
Rough Trade Exclusive ivory vinyl.
We're excited to announce The Last Dinner Party as part of Rough Trade On The Rise, our dedicated curation putting a spotlight on the emerging music we are the most excited for you to hear, to follow and become a fan of. Read on to discover more about the band in their own words and check out debut album Prelude to Ecstasy on Island.
---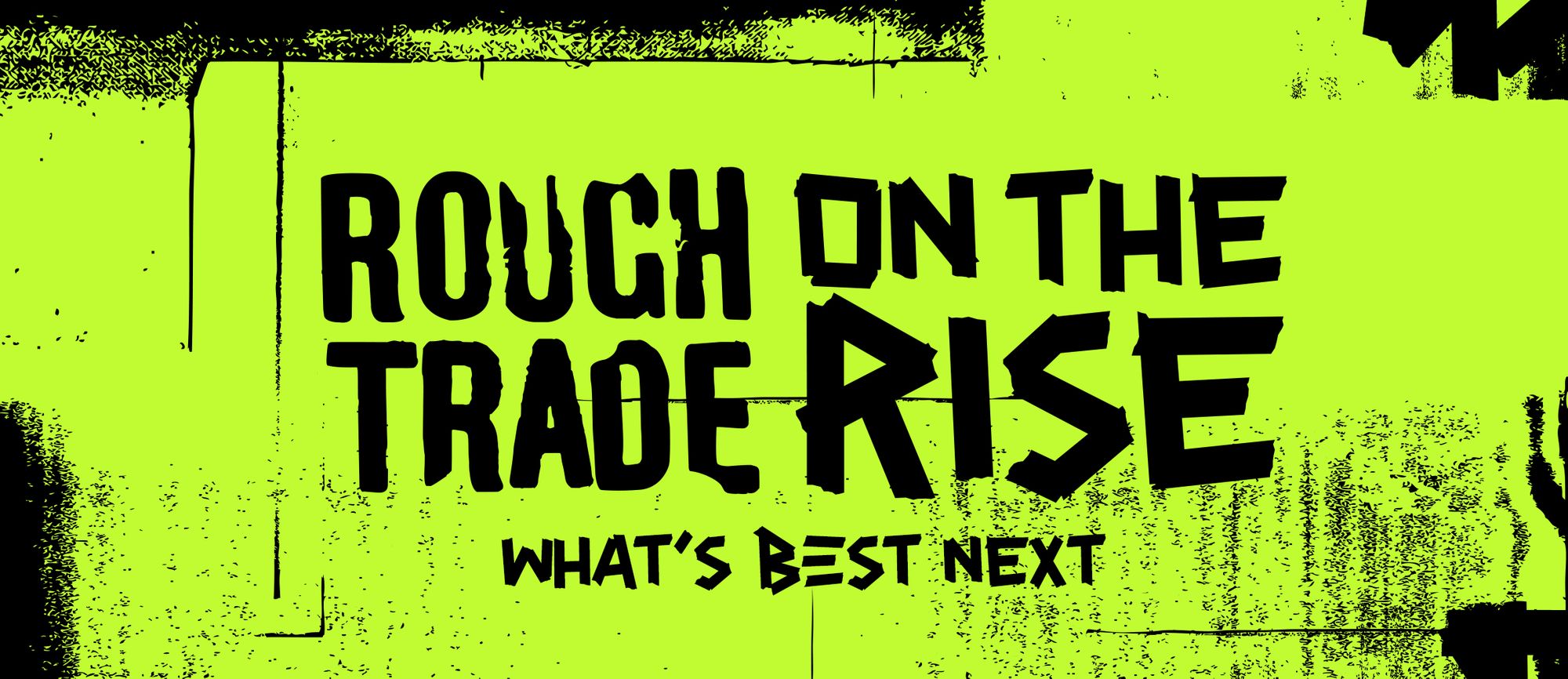 The Last Dinner Party on The Last Dinner Party
A self-penned bio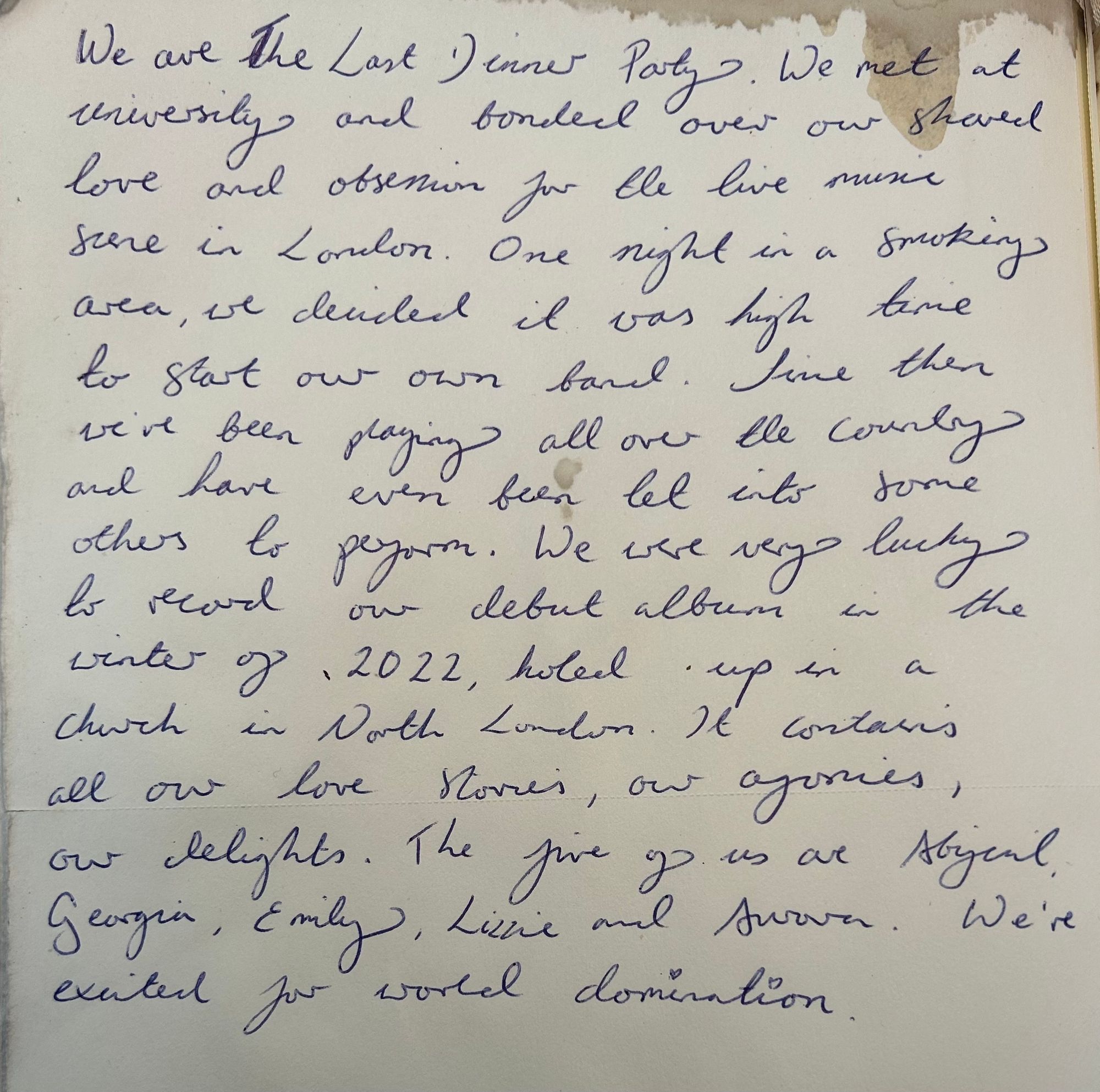 ---
Five by Five
5 Qs, 5 As
Describe TLDP in 5 words.
Theatrical, ecstatic, maximalist, intimate, dastardly. 
5 records you listened to prior to making your album?
Weyes Blood – Titanic Rising
Nikolai Rimsky-Korsakov – Scheherazade 
St Vincent – Masseduction
David Bowie – The Rise and Fall of Ziggy Stardust
Arctic Monkeys – The Car
Top 5 career moments since forming?
Glastonbury.
Opening for Florence.
Selling out our headline tour.
Travelling to America together.
Recording an album with James Ford in a beautiful church.
You host a pre-release listening party for the album. Who are your 5 VIP guests (dead or alive)?
Nina Simone
Florence Welch
Oscar Wilde 
Grace Jones
Julia Fox 
Top 5 essential tour snacks?
Wotsits 
Babybels 
Vogue Bleu Slims
Poké bowls
Guinness