"That spirit, and the indie music community at large has been/continues to be a huge driving force behind the work we do. Growing up listening to music from indies, going to shows in DIY spaces, seeing how friends run their labels, etc – all of it has inspired us."

A Brooklyn-based imprint representing a global roster of musically adventurous artists, bound by no genre or form. Mexican Summer continue to make a name for themselves as a real community-driven establishment , a trusted home for artists to explore their most experimental sides. Although a heavy leaning towards psychedelic sounds, the legendary label have very much broadened their scope to represent the whole indie gamut, from pop to post-punk, ambient and rock, alt folk and everything in between.
With key releases from the likes of Kurt Vile, Weyes Blood, Oneohtrix Point Never and Cate Le Bon under their belt, Mexican Summer have garnered a reputation for an effective A&R strategy, one which accepts their artist's limitless vision. With this, the label move into their fifthteenth year, very much representing some of indies finest contemporaries which we now dig into in this deeper focus.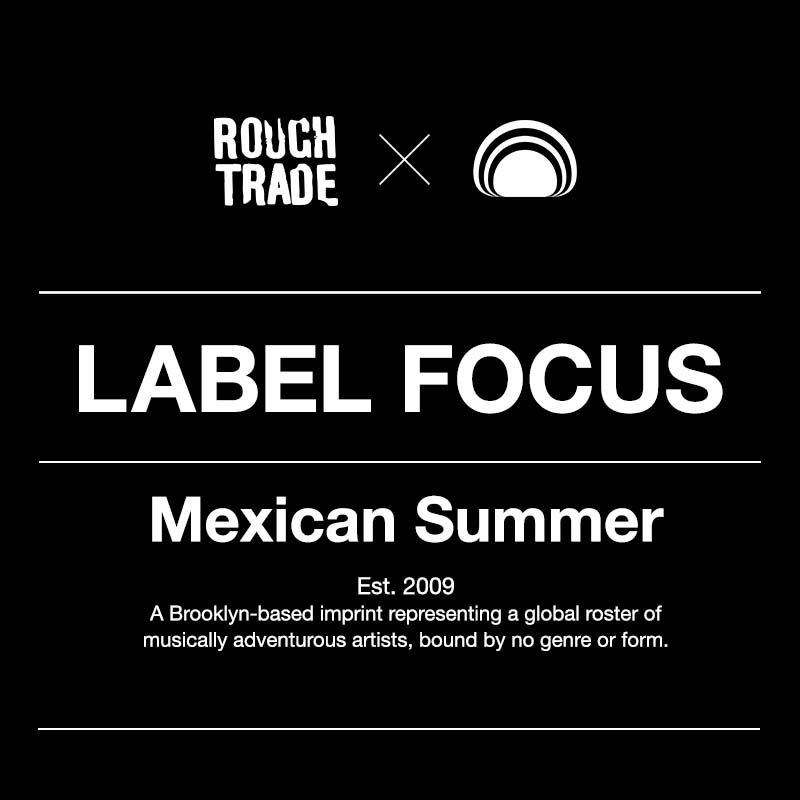 Exclusives
L'Rain – I Killed Your Dog
The multi-instrumentalist and composer releases her third album on exclusive ruby red vinyl. The latest statement from the Brooklyn-born experimentalist whose relationship with Mexican Summer goes back to her days as an intern with their sister label Anthology. A crucial voice of modern American folk, L'Rain's soaring vocals cut through futuristic rock soundscapes with real sensuality.
Weyes Blood – Front Row Seat To Earth 
The enigmatic Weyes Blood released her third album Front Row Seat To Earth   with Mexican Summer back in 2016, receiving critical acclaim and quickly making her a key figure to have featured on Mexican Summer's roster
Mexican Summer on sale (UK)
Browse the diverse catalogue of this leading indie, now with up to 30% off on selected titles including Connan Mockasin, Cate Le Bon, Allah Las, Mega Bog, Dungen, Natural Wonder Beauty Concept, Jess Williamson, Arp, Drugdealer and more.
All Mexican Summer Titles (US)
---
A unique chance to get to know the Mexican Summer family, we speak to label signee L'Rain and co-founder Keith Abrahamsson, in a special joint interview taking a deep dive of label operations.

Mexican Summer has built itself around an ethos which looks to "advocate the work of adventurous musicians without the limitations of genre or form" Has this way of thinking put the label in a position where it can get really close to its roster and how would you describe the relationships you have with your artists as a result?
Keith: I would say that there isn't one artist on the roster that I don't consider a friend. The music is always foundational to any partnership we will enter into, but taking the time to get to know the artist personally and really understand their vision is so important.  We've put a particular focus on that over the last several years.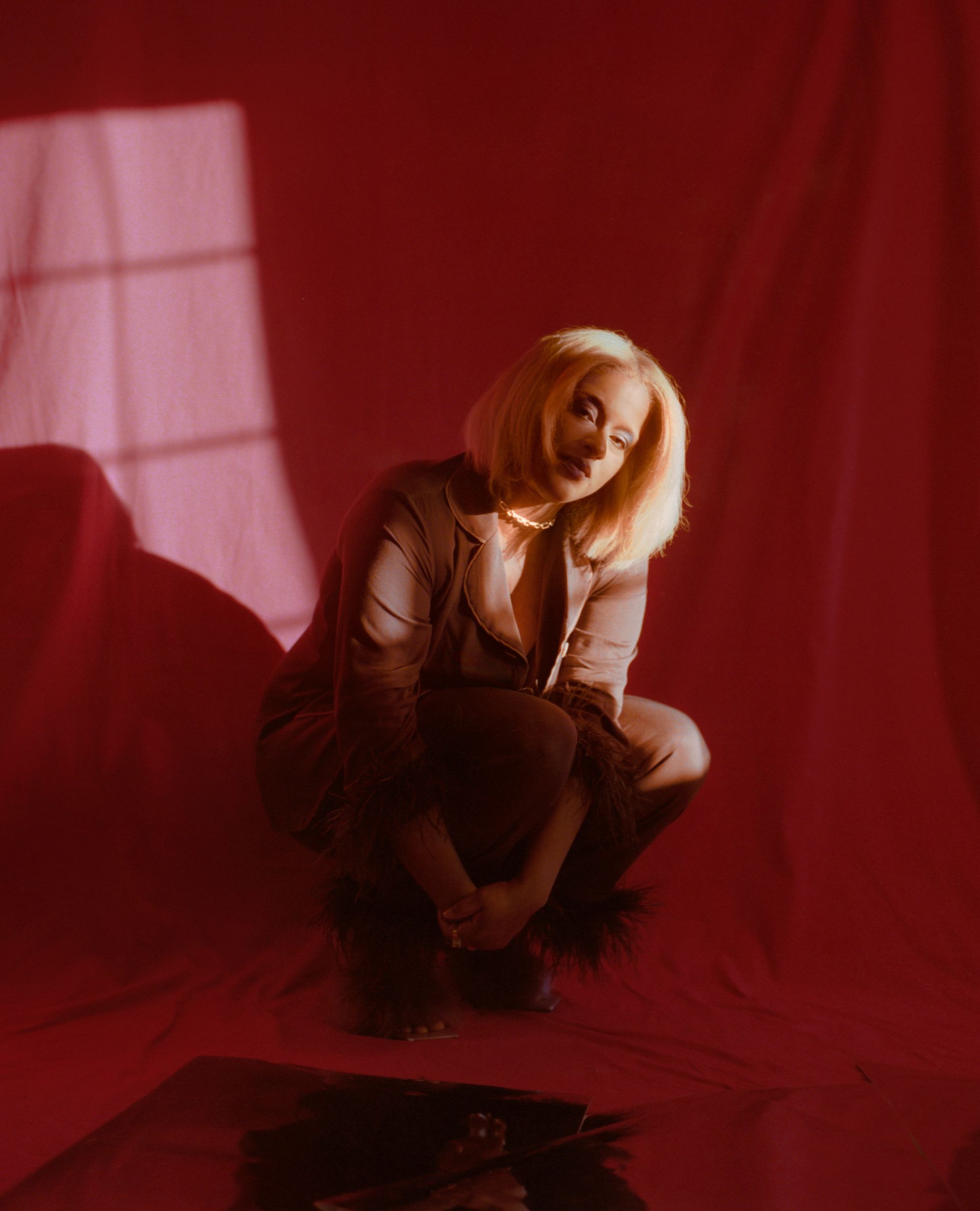 Your career so far has been defined by an experimental approach, drawing on many influences but unbound by any genre labels. How has Mexican Summer been a good fit for you in working this way, and how have they helped you nurture your identity as a recording artist, as you now release your second album on the label, I Killed Your Dog.
L'Rain: As a starting point: I really deeply feel that the whole Mexican Summer crew trusts me and my vision. I don't know if all artists feel that way about their labels and that's a shame. One tangible example of many: it's been amazing to spend time in the recording studio, Gary's Electric, working on this record. Funnily enough, it was being built when I was working at Anthology as an intern many moons ago. A real full-circle moment for me!
Both of your musical careers have been nurtured in Brooklyn which has its own fair share of experimental music communities and vibrant DIY spirit. Has this inspired the way you work, whether musical output or label operations?
Keith: For sure – that spirit, and the indie music community at large has been/continues to be a huge driving force behind the work we do. Growing up listening to music from indies, going to shows in DIY spaces, seeing how friends run their labels, etc – all of it has inspired us.  
L'Rain: Definitely! I always try to ask myself how I can share my experiences and resources in a way that helps others. A consistent check-in. It's easy to get caught up in the competitive nature of the industry. It's horrible. Everyone loses. I've found that the best way to resist competition is to do so actively and drown out the negative noise. Nurturing community is simply the most gratifying and also the most sustainable way of making music and building a life around it.
Although Mexican Summer is known to be a Brooklyn-based imprint, its roster is distinctly international with artists like Cate Le Bon, Conan Mockasin, Devendra Banhart, and Dungen to name a few. Can you share any highlights of the label's evolution and many milestones that really indicated the label's community growing?
Keith: We're based in NY, but our releases rep the world — and I think that was a goal from the start, even when we were initially doing short-run 12"s.  Some important milestones through the lens of our release history:  
Firstly, Kurt Vile's God is Saying This To You…, Washed Out's Life of Leisure, Best Coast, Crazy For You.  I think these three records really got us off the ground and started to give us the beginnings of an identity.   
Oneohtrix Point Never's Replica. This record, and our partnership with Dan at the time, really helped to give us further flexibility to explore the more experimental corners of our collective interests.
Catherine Ribeiro + Alpes. This reissue project (via our Anthology sister label) was almost a decade in-the-works and it just felt like a towering achievement when we finally got it over the finish line (with Catherine Ribeiro's full involvement/endorsement!).  
Cate Le Bon's Reward. Just an incredible record, and the beginning of a beautiful friendship and partnership that took us both to new heights.  
L'Rain, Fatigue. Sonically, this was kind of the culmination of everything we had been releasing across the years – a perfect storm of pop and experimental music.  
We have been loving the new album I Killed Your Dog and we are excited to celebrate its release with our new exclusive vinyl pressing, as part of our Mexican Summer label focus celebrations. Is it rewarding to see your music released on the physical format and does this have any symbolic meaning to you?
L'Rain: I'm a collector of objects and tchotchkes; they have piled up around me ever since I was a kid. My love of mementos and ephemera definitely translates to a love of vinyl. I enjoy browsing records, taking in the album artwork front and back, reading liner notes, listening to the crackle and warmth of the recordings, timing the ritual of turning the record over. Vinyl is so fun to create because there are so many surfaces to consider in the design process, and the canvas is so much larger than a cassette or a CD. There's really nothing like receiving your own record and holding it in your hands after months and months of planning, designing, and creating!
Mexican Summer operates in tandem with Anthology, a book publisher and archival record label. How have these offshoots been able to act as an extension of the label's ethos and has this opened new doors to the music the label can represent?
Keith: It's allowed us to be nimble and take a holistic approach when possible – supporting contemporary, working artists through both music and print, while also being able to take on the archival projects.  It's certainly allowed us to release music that we wouldn't otherwise do on Mexican Summer: Norma Tanega, Pharoah Sanders, Karen Black, Robert Lester Folsom, etc. 
---
Explore more Mexican Summer on the blog with In Profile: Why Mega Bog Matters.