"This book really captures the unadulterated joy and excitement about playing in a band, discovering bands, seeing them live, talking about them with your friends – the very essence of what we all love so much about music."

A different way of listening to the music and stories we love. We cannot reflect on another orbit around the sun without acknowledging the printed works that have adorned our Rough Trade shelves this year, bringing just as much creativity to delve into as our musical releases. From first-time memoirs, career retrospectives, alchemical art to self-help manuals and cult photo zines, we have been sifting through a real goldmine of new literary releases, as some of our favourite independent publishers present us with titles our music-loving community can't put down.
With this year's crop including the likes of Thurston Moore, Sly Stone, Linton Kwesi Johnson, Lol Tolhurst and Arlo Parks, the size of our reading pile has only continued to grow, with great choice week in and week out for the bookworms amongst our customers. It's been easy to spend a long time browsing the diverse displays in our shops, as Rough Trade friend and Mozart Estate frontman Lawrence shared when stopping by Rough Trade East for Shoplifting back in January.
"I'm picking a couple of books because Rough Trade East have an amazing book section. I come in and browse all the time. In fact, it's the best book selection in London."

Lawrence, Mozart Estate
Scroll on down to discover 25 beautifully produced books which have stood out as the best reads of 2023, including Rough Trade Exclusive editions, signed copies, special posters or postcards and unseen photography.
WIN 16 SIGNED LPS AND HELP SAVE A LIFE.
Enter our charity prize draw
for your chance to win 16 individually signed vinyl albums, with all proceeds donated to Campaign Against Living Miserably (CALM).
---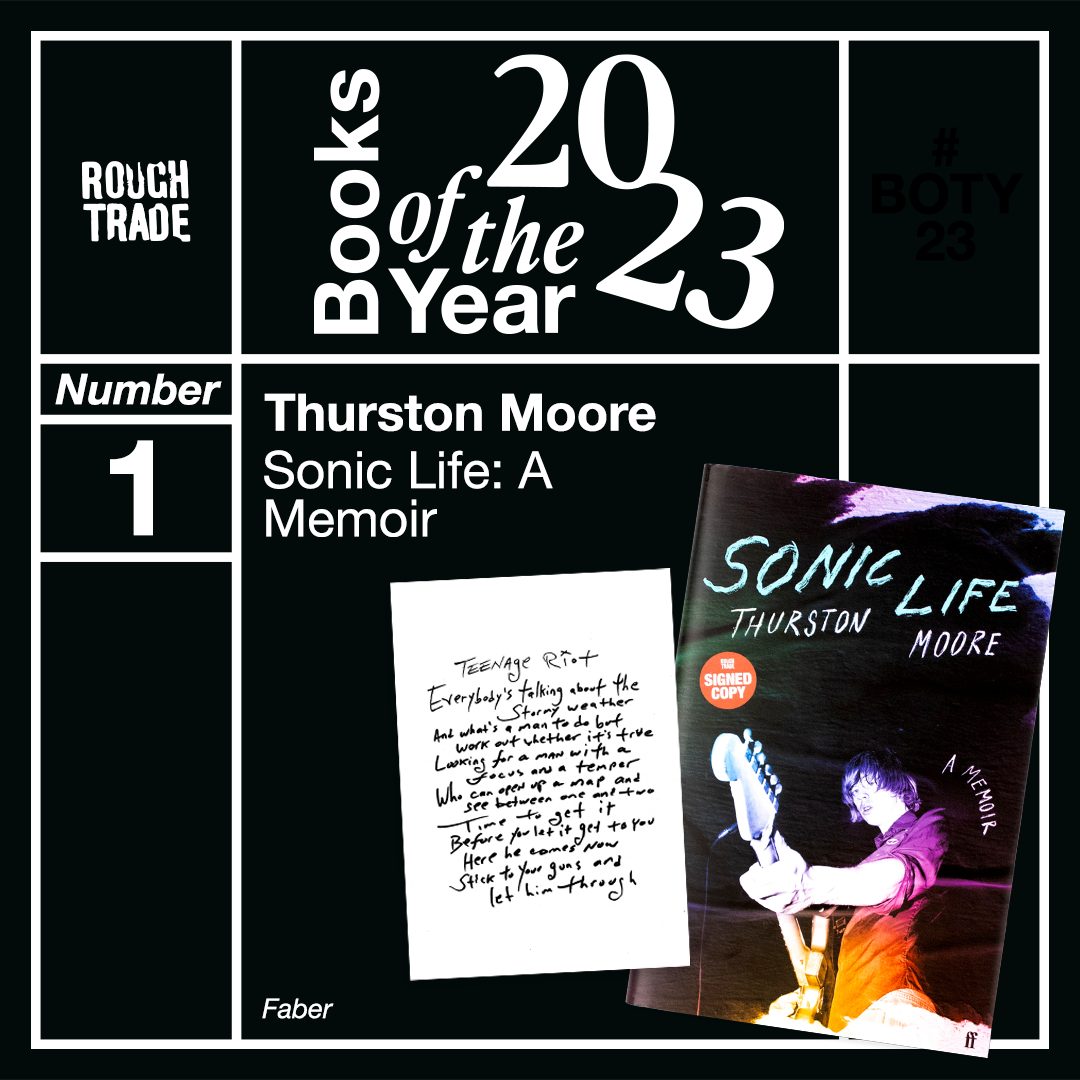 Signed copies with exclusive A5 lyric print.
A long-awaited personal memoir and eye-opening retrospective into the whip-smart punk insurgence of the 70s. We are drawn to the creative flow of this autobiography, a beautiful deep dive into not just the scene, but the people behind the music. Resonating deeply within our very own Rough Trade community, Nigel House pens a personal review of our Book of the Year…
"We opened our Rough Trade store (below Slam City Skates) in Neals Yard the same weekend as Daydream Nation was released in 1988. We managed to get Sonic Youth in to sign copies and it was the busiest day we ever had in the whole time we had a shop there. A really fun, really crazy day. The band were all very cool and I hope they enjoyed it as much as we, and our customers did. Thurston's book doesn't get to Daydream Nation until chapter 53 (out of 71) so there's loads about the early days in New York where he seemed to meet everyone in that downtown scene, seeing every band that ever mattered at that time. His book really captures the unadulterated joy and excitement about playing in a band, discovering bands, seeing them live, talking about them with your friends – the very essence of what we all love so much about music. Essential reading!"

Nigel House, Director at Rough Trade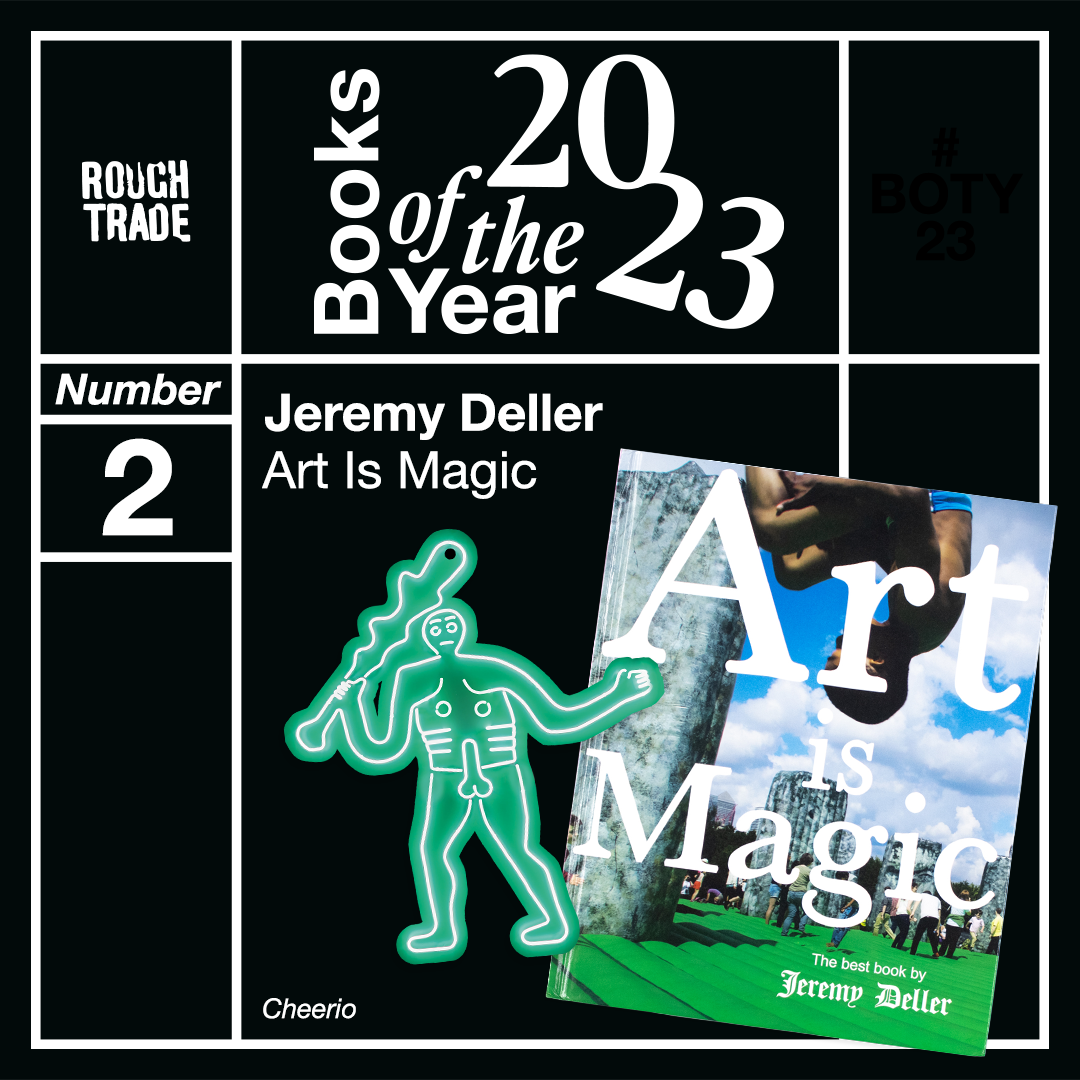 Cheerio
Signed copies with a Rough Trade Exclusive solstice decoration.
Described by Deller as "a book about an artist rather than an artist's book", the conceptual creative shares a journey of thorough self-reflection, revisiting his career's key works and the influences of film, history, pop music and rave culture. From his painted re-staging of The Battle of Orgreave, an inflatable, lifesize, bouncy castle-style model of Stonehenge, or the blown-up car installation representing real-life wreckage from a Baghdad car bomb, Deller's work moves fluidly between the playful and political. This book places all under the microscope – through the lens of the artist himself, providing an accessible look into the art world rather than being exclusionary.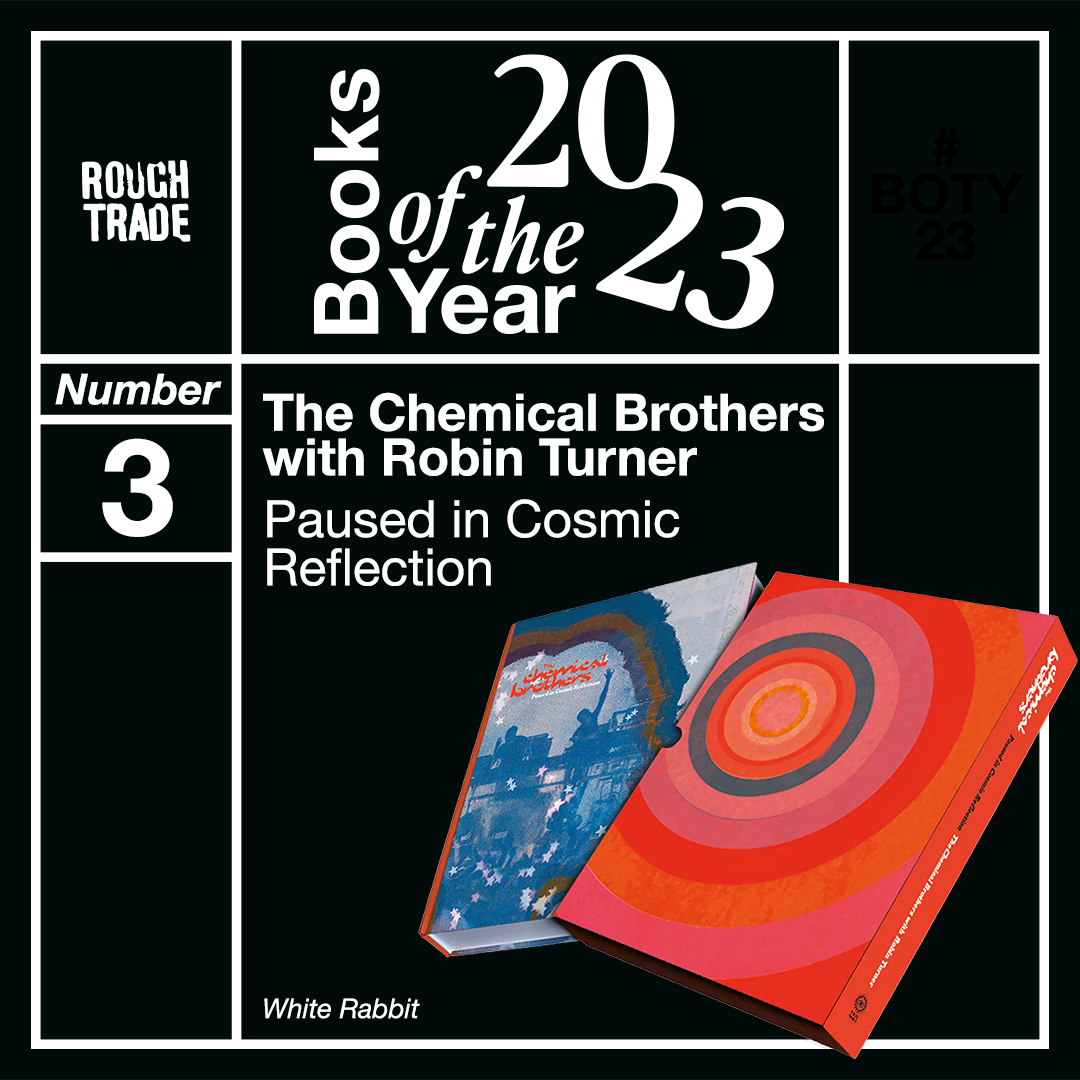 Exclusive postcard.
The product of hundreds of hours of interviews, The Chemical Brothers unravel their immense career as electronic pioneers, from the early days in Manchester to international stardom. A story fuelled with real rave memories and exploration of creative process, as guided by friend and longtime press officer Robin Turner, who shares in-depth conversations with the duo themselves, alongside peers and collaborators such as Noel Gallagher, Beck, Beth Orton, and Erol Alkan. As visually complete as narratively, this book is a must-own for those who have followed the DJ's visual evolution, which is also represented by the book's absorbing illustrations.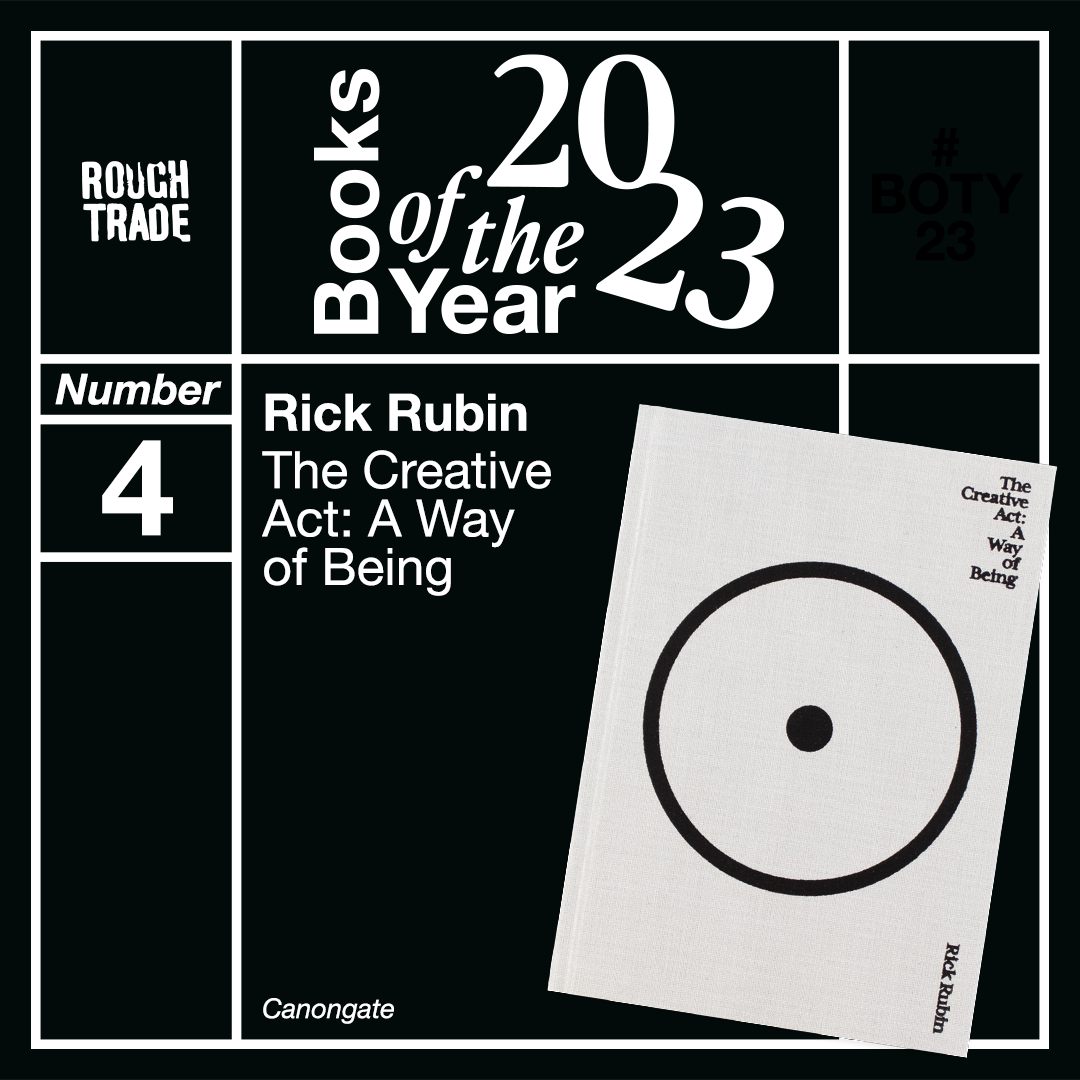 Signed copies.
A wealth of wisdom from music mogul and Def Jam co-founder Rick Rubin. The perfect companion or guide for musicians and music lovers alike. Rather than divulge into indulgent reflection on his career the super-producer succeeds in presenting a useful mental help guide with all the tips and tricks to unlock creative potential. Allow Rick to be your laidback guide with plenty of pull-out quotes to internalise and poetic reflection on the road to artistry.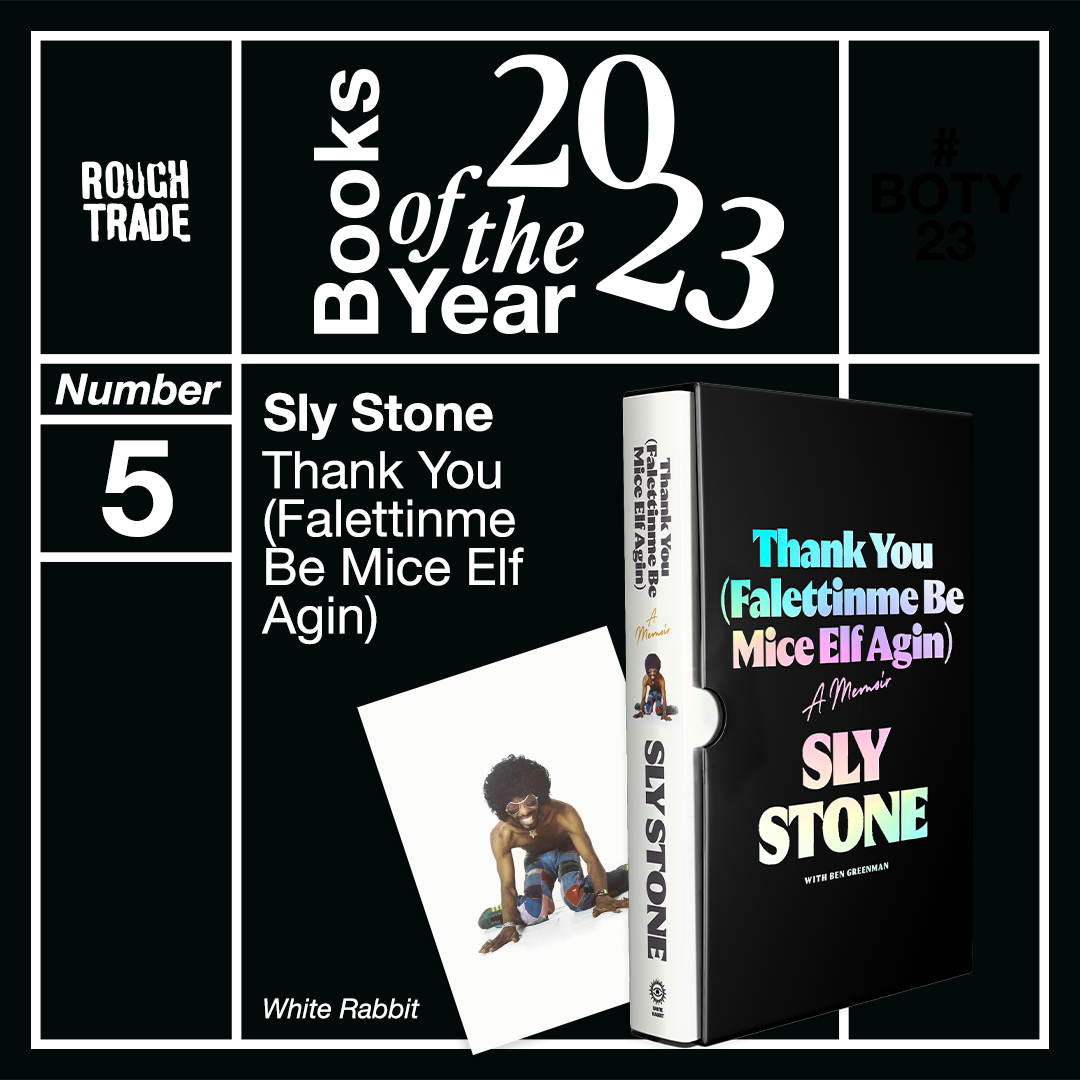 Exclusive postcard.
"For as long as I can remember folks have been asking me to tell my story," says Stone. "I wasn't ready. I had to be in a new frame of mind to become Sylvester Stewart again to tell the true story of Sly Stone. It's been a wild ride and hopefully, my fans enjoy it too."
Promising a 'wild ride', the soul icon delivers the good, bad and the ugly. An honest retelling of his story: the fame, the success, stints in rehab, the general trials and tribulations of The Family Stone. The genuine voice of Sly shines through every page, with consistent reflections on the music itself, the release of There's A Riot Goin' On, amongst a backdrop of rock-star excess. A story of survival and the true expression of the character behind the iconic band who made real soul and funk music.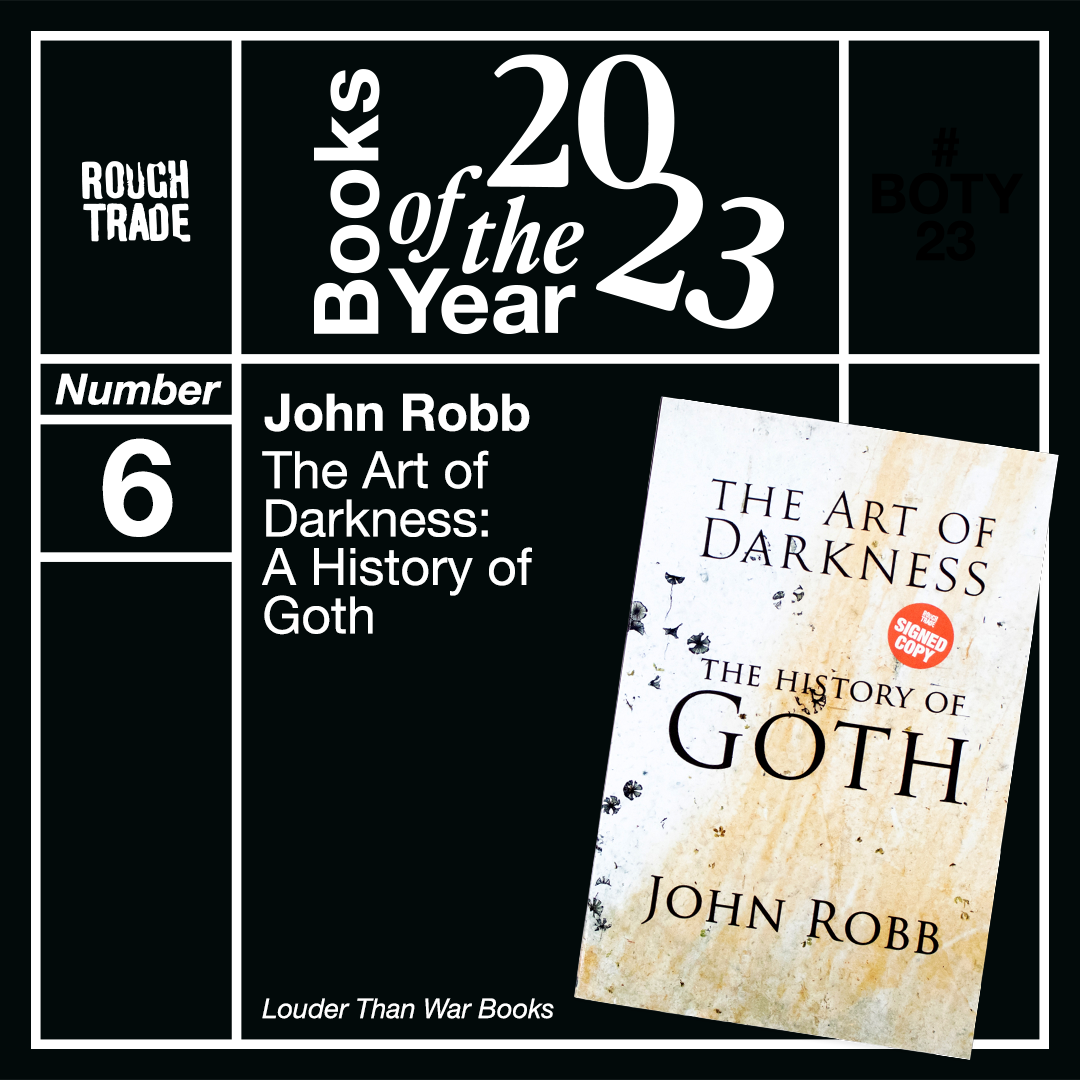 Signed + exclusive postcard.
From Bauhaus to Billie Eilish, The Membranes frontman and Louder Than War journalist picks up the pen to explore a scene close to his own heart, the fascinating Goth subculture. Honing in on the origins of the phenomenon and tracing where the darkness first appears John Robb revisits the emergence of renowned post-punk and art rock bands who may in fact have been the progenitors of the genre, The Doors, Bauhaus, Bowie and The Killing Joke, whilst also examining the political backdrop that created the space for the art of darkness to thrive. With a whole chapter crafted from interviews from Nick Cave, this book is not short of icons and their stories, whilst also paying important note to the prominent female artists of the scene with the likes of The Sisters Of Mercy, Siouxsie or The Cramps.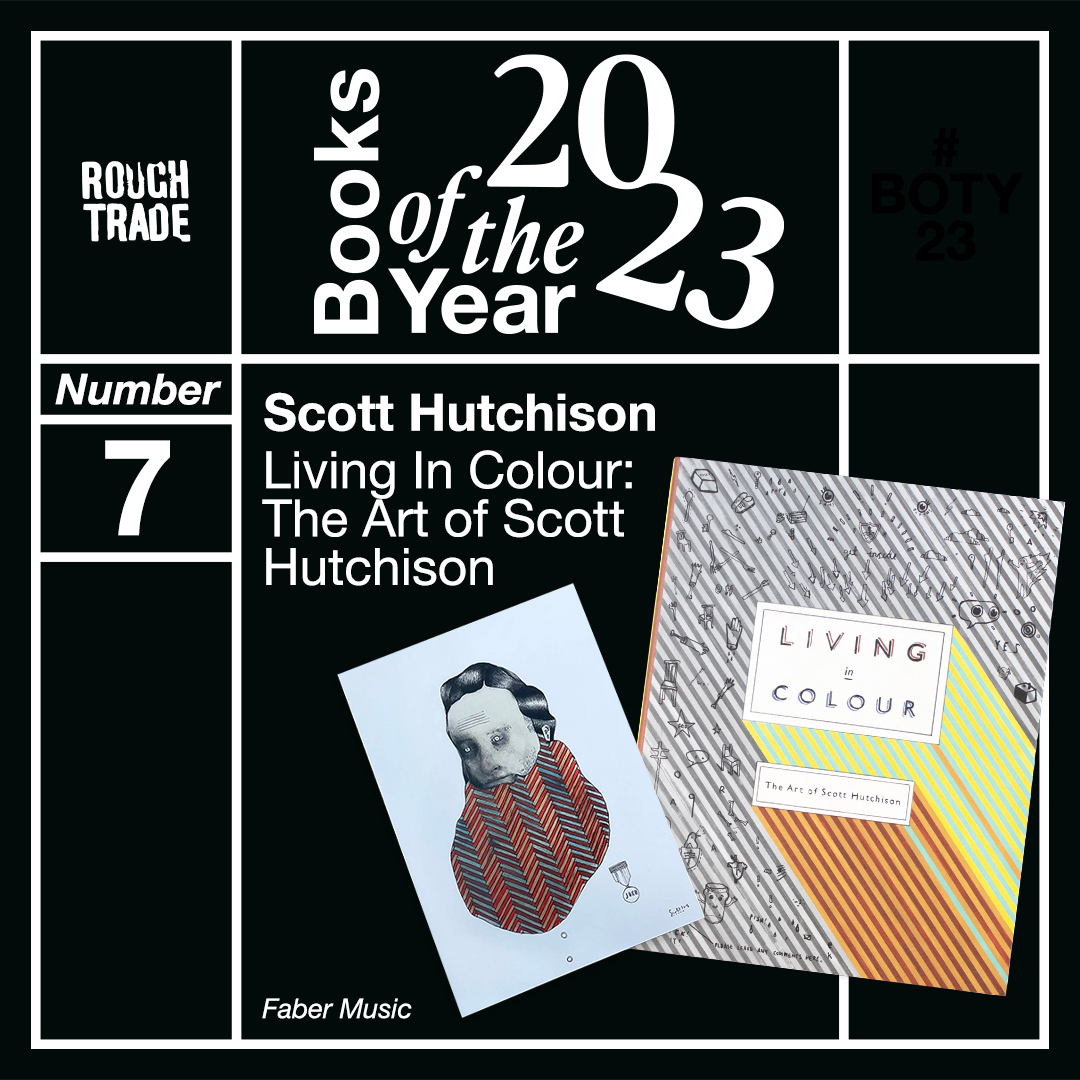 Includes exclusive A5 print of artwork.
A new book of curated artwork from the late Frightened Rabbit frontman Scott Hutchison. From his first artistic ventures as an illustration student at Glasgow School of Art, to the artwork produced for the Frightened Rabbit releases, Living In Colour is a beautiful tribute to the artist's visionary expression. A vital follow-up to The Work, which gave us the first chapter in remembering and eternalising Scott's legacy.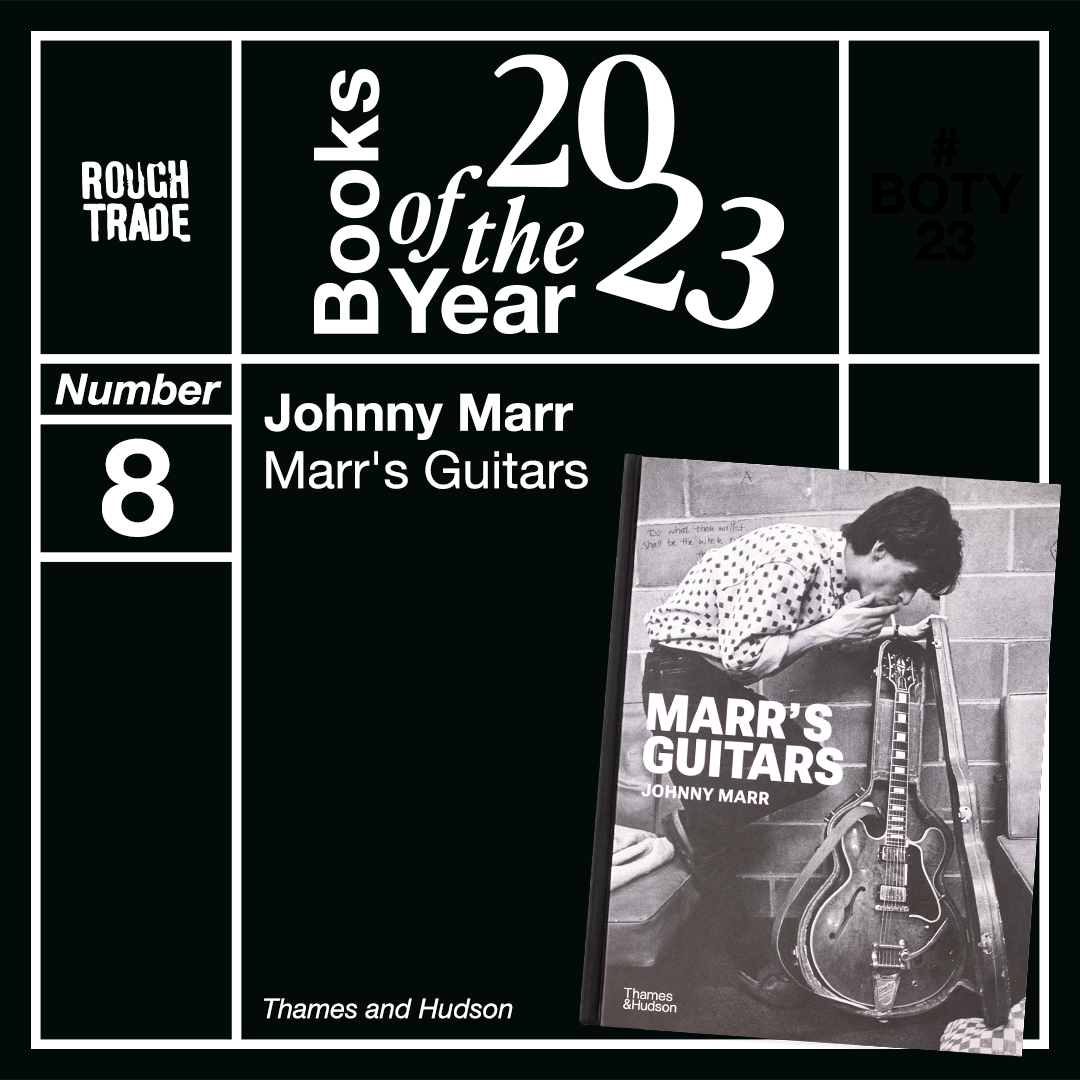 Signed copies.
"Guitars have been the obsession of my life … they've been a mission and sometimes a lifeline"

Johnny Marr
This immense coffee table book does what it says on the tin and more. An art project more than a lengthy narrative Johnny Marr selects 53 guitars from his expansive collection, piecing together the stories behind them and his own experiences with these instruments. Beautiful photography accompanied by this personal commentary from Marr, makes this a real unique and rewarding read for real guitar and indie music fans.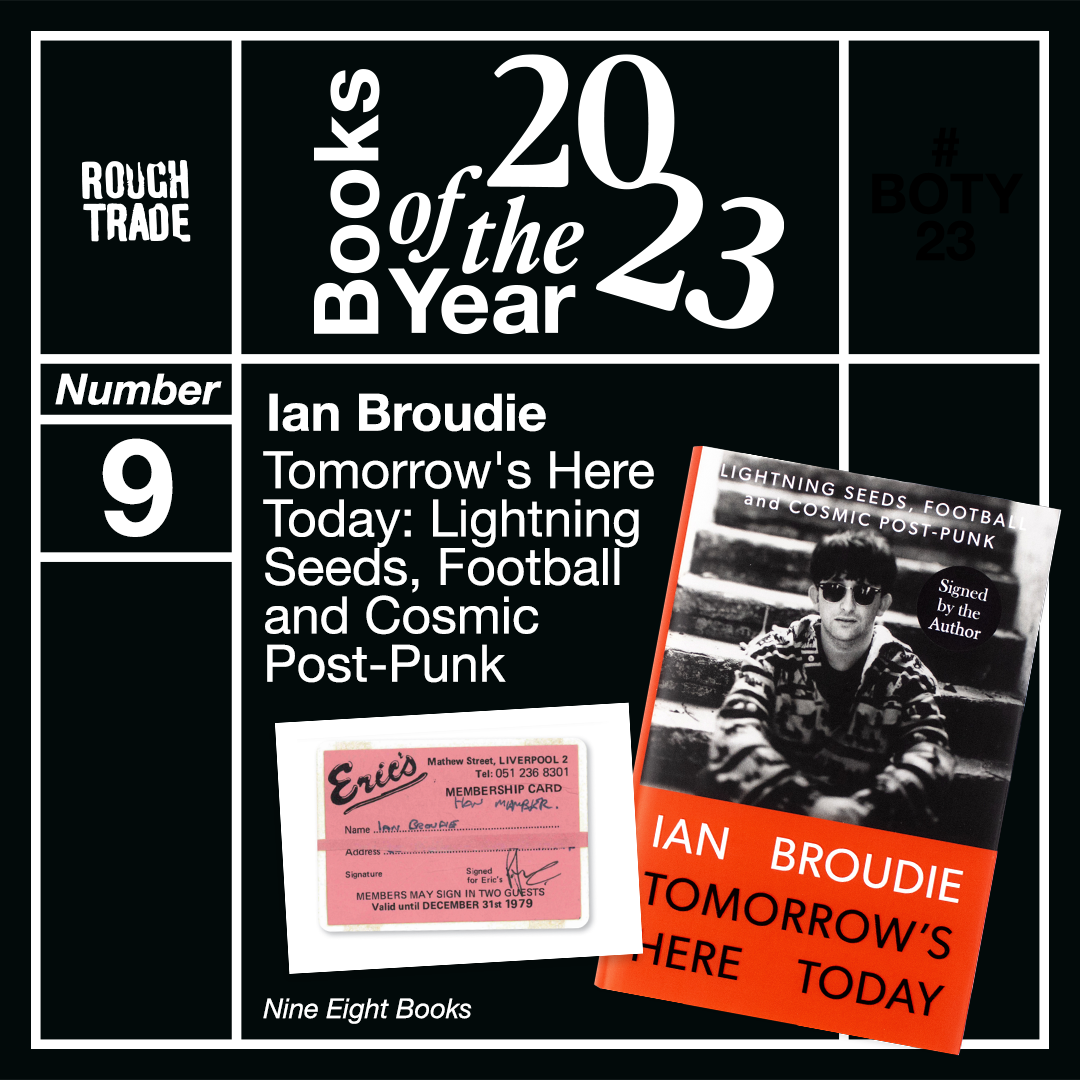 Signed copies + exclusive postcard.
Growing up into the Liverpool post-punk scene and navigating 90s indie and Britpop, Ian Broudie charts a lifetime as a true music fanatic and his impressive involvement in the industry which inspired his dreams. From his producer credits with bands such as Echo and The Bunnymen and The Fall to the success with the beloved Lightning Seeds, this book is a beloved trip down memory lane in British music, with one of the most equipped voices as your guide.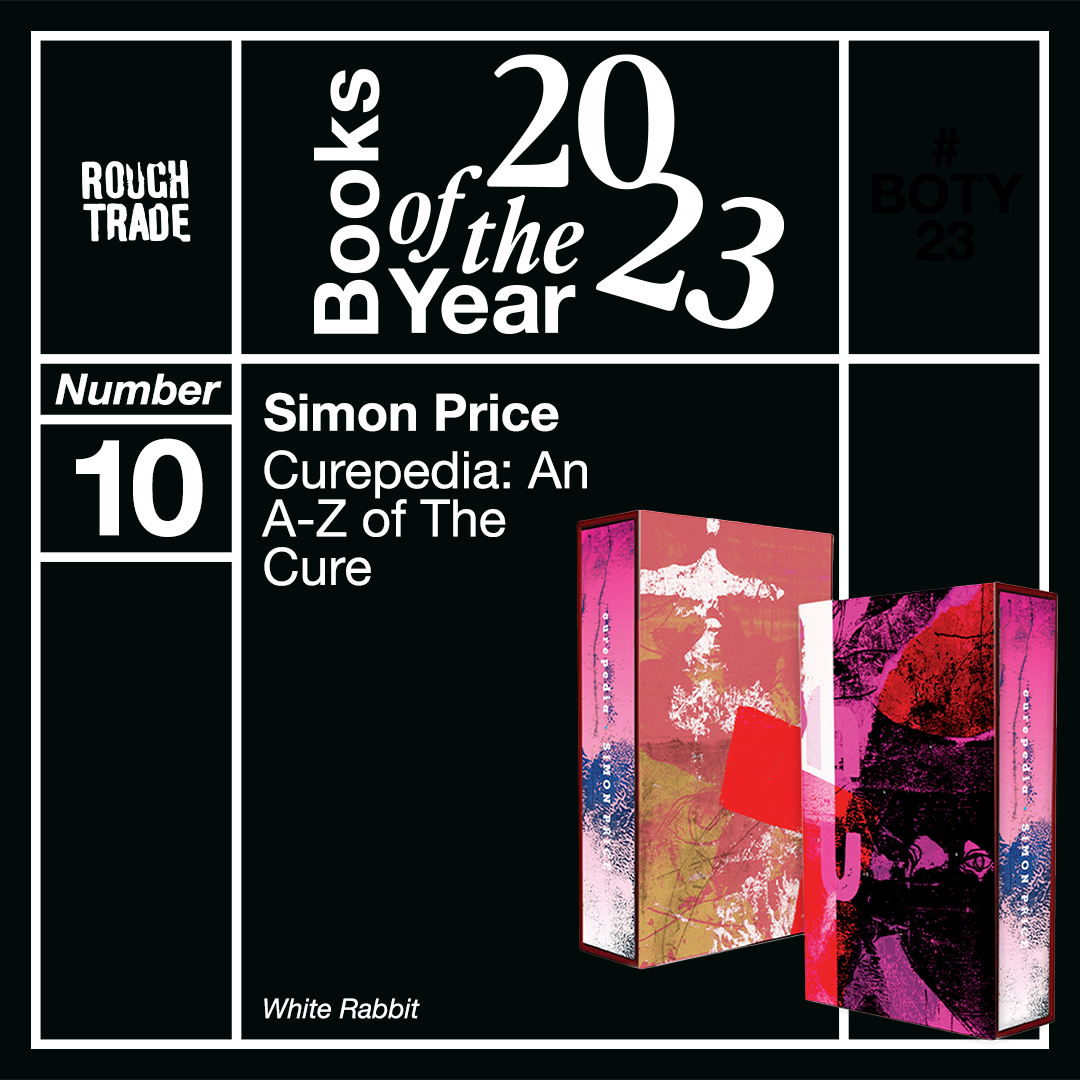 Signed copies.
A real labour of love, detailed and comprehensive, Simon Price's Curepedia is a truly encyclopaedic, an A-Z of The Cure packed with niche trivia, detailed biography, intimate dissections of their aesthetic, songs, films and live performances. Also exploring the band's influence on genres such including emo, goth, industrial and indie rock, Price expands on why The Cure really matter and always will. One of the most beautifully presented books to grace our shelves this year, this cover and design suitably matches the iconic status of its subject, and will forever stand out amongst any collection.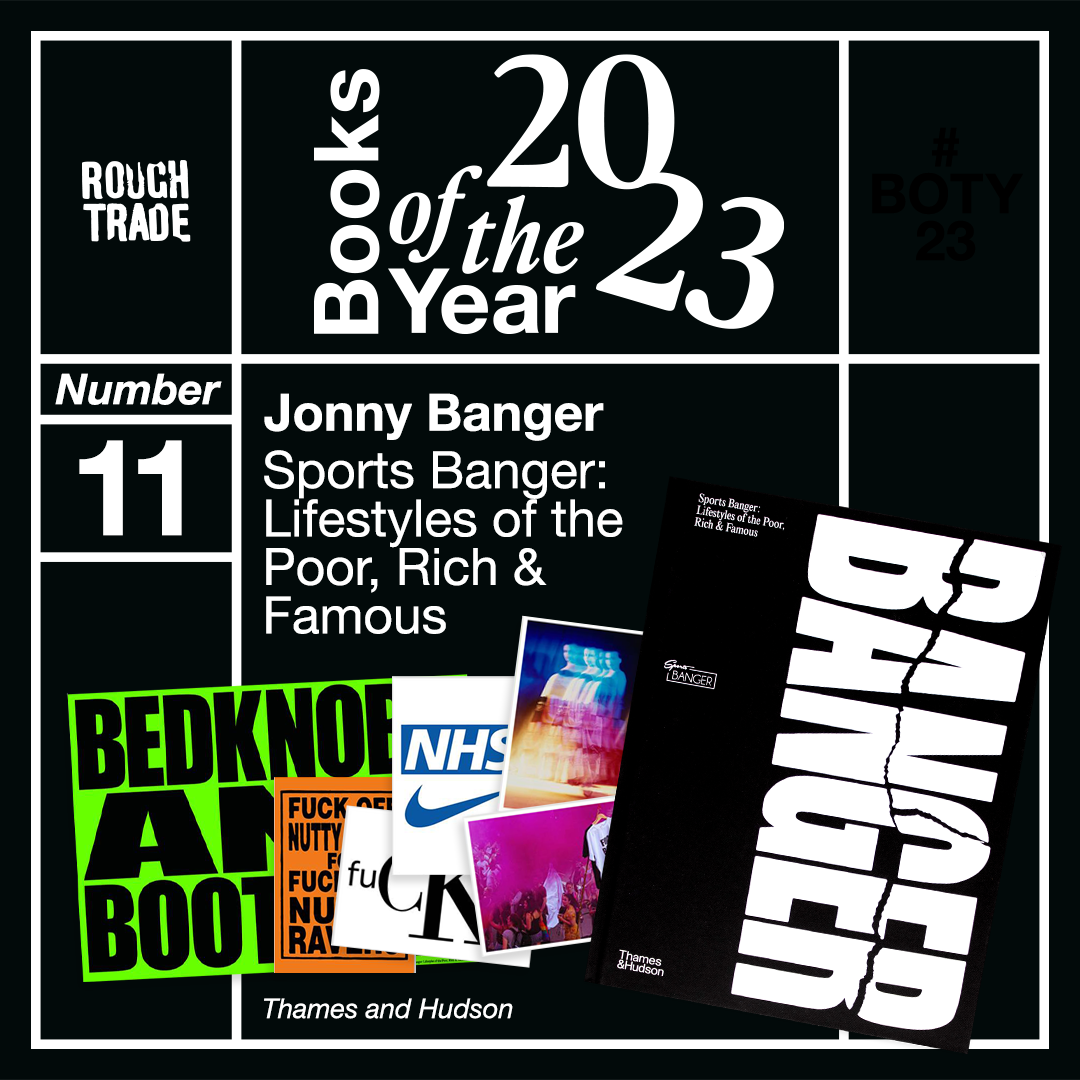 Signed + exclusive poster & five postcards.
Art, fashion, activism, and all that comes in between. Jonny Banger reflects on the evolution of his brand, born from an early interest in bootlegging merch and music culture. With photographs of fashion shows, couture pieces, conceptual projects, community events, protests, and a full archive of the most iconic Sports Banger t-shirts, this book unravels the rebellious spirit at the essence of the brand. Designed in the Sports Banger studio itself this book beautifully lays out a world of political commentary, page-turning satire, and a connection to community, united by subverting and questioning the norms.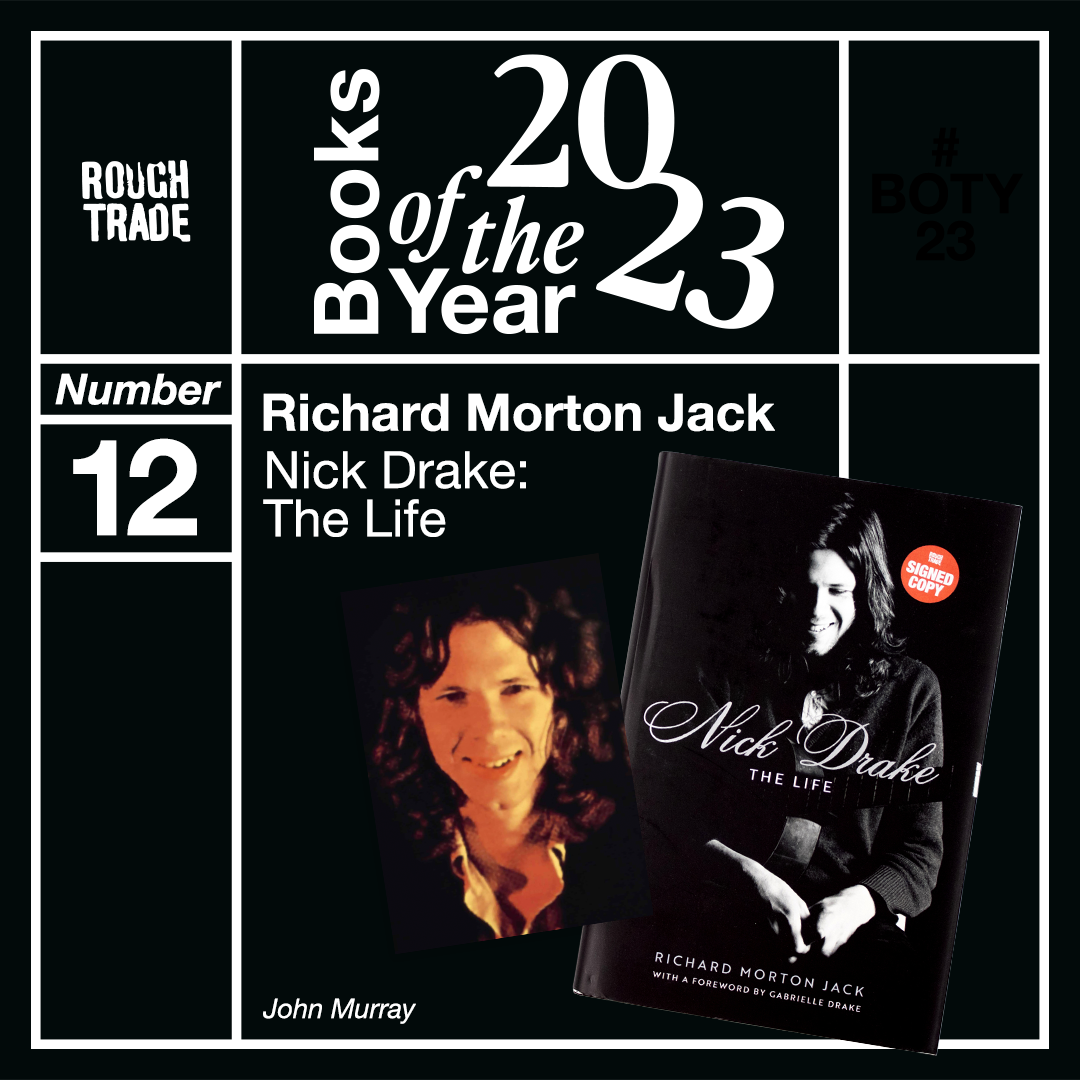 Signed + exclusive postcard.
A trusted voice on the great singer-songwriter poet Nick Drake. Nick Drake: The Life is the only biography of Nick to be written with the blessing of his Estate. A full-on family affair, Morton Jack's biography draws on interviews with friends, family, musical collaborators, and his father's diaries. Introduced by a foreword by Drake's sister Gabrielle Drake this is a highly personal read from start to finish and a real authoritative account of his full life, although tragically cut short. A real absorbing read additionally embellished with over 75 photos, many rare or previously unseen.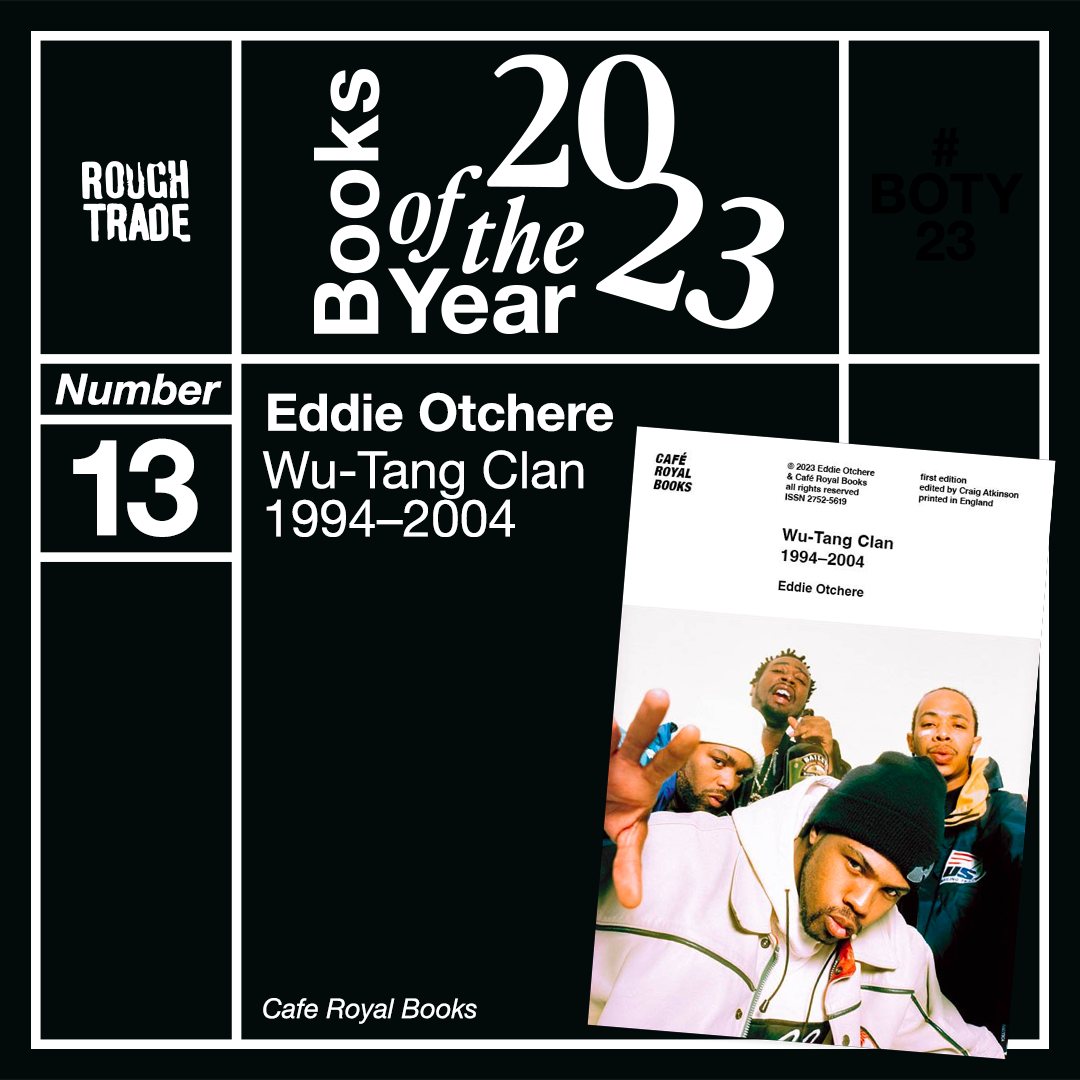 Signed copies.
After shooting a selection of iconic rap supergroup Wu-Tang Clan during their concert at Kentish Town Forum in 1994, Eddie Otchere made it his mission to capture them all on camera. In this unique photozine sharing unseen images between 1994-2004 Otchere presents his various encounters with Wu-Tang Clan, a visual chronicle of a deep connection formed with the hip-hop luminaries, Otechere's images include the group in the studios, the streets of London, on the tour bus and beyond. A real glimpse of the legendary artists' characters including the iconic and playful portrait of Method Man: with one eye rolled inside his face and tongue hanging out.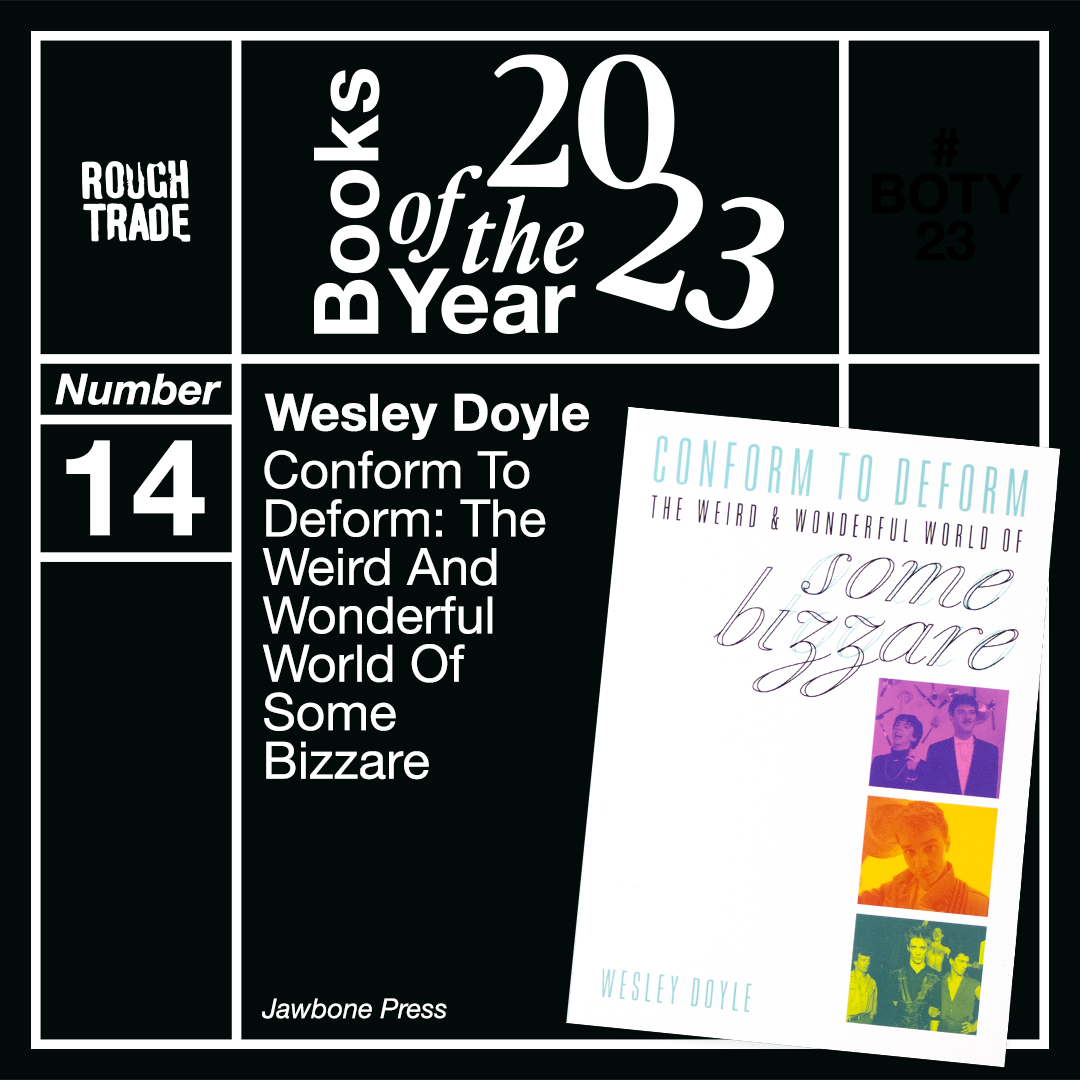 Signed + three exclusive postcards.
Stevo and the Some Bizarre story is a riveting and unpredictable ride. A proper look at the rollercoaster of running an independent record label and the stories beyond the music. The fabled tales of Stevo's unconventional dealings with artists but a serious eye for spotting talent are fully in the open and Doyle does not hold back. A colorful cast of characters make up the complete picture of the Some Bizarre story with nods to the label's pioneering roster: Soft Cell, Depeche Mode, Blancmange, The The, Swans, Coil, and Psychic TV.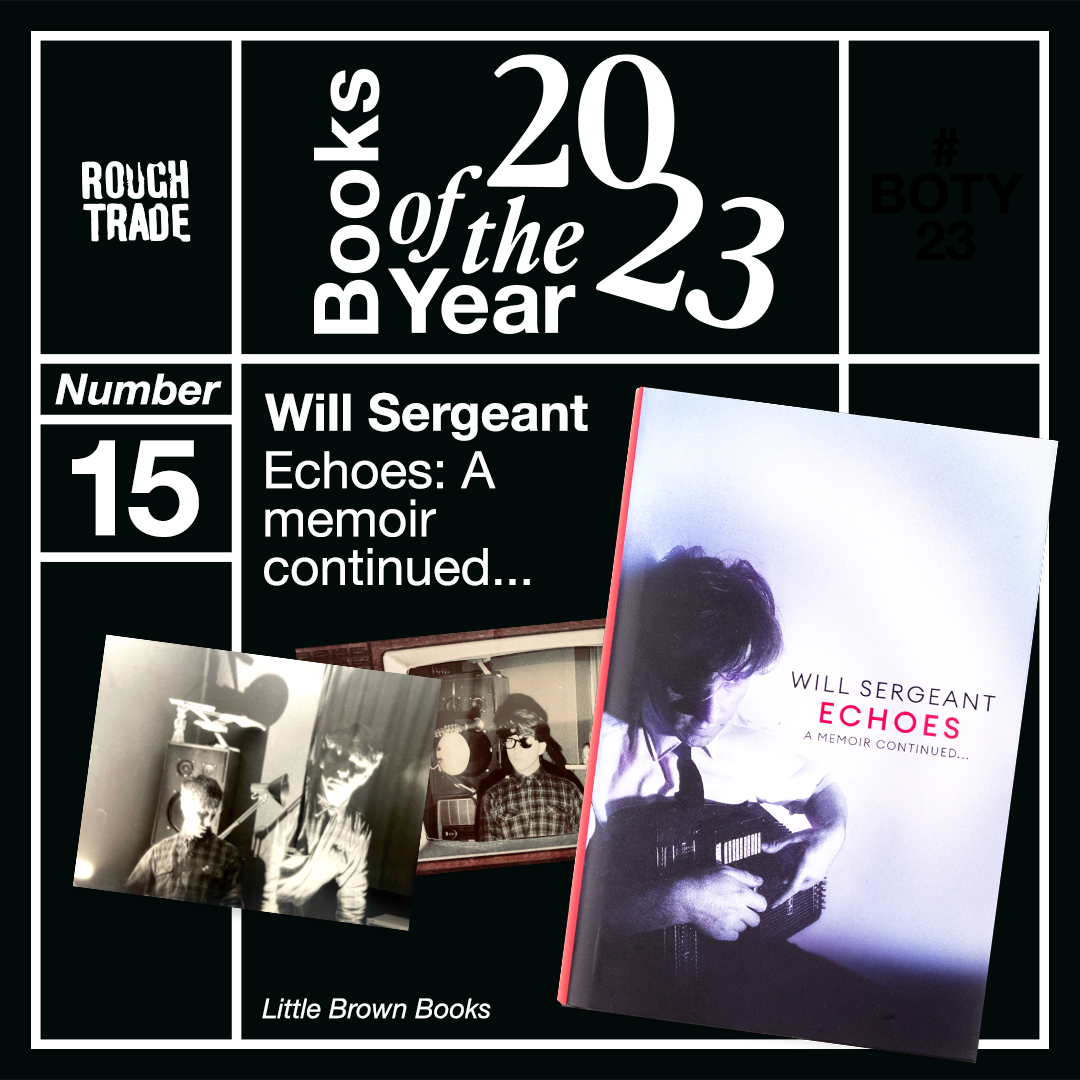 Signed + two exclusive postcards.
An anticipated second part, Will Sergeant returns with his entertaining writing style, picking up where he left off at the end of Bunnyman. This next chapter sees the band move on from just getting started to their real rise in popularity. Seargent recalls encounters with rivals U2, touring in Ireland and the US, and experiencing the iconic New York club scene from dusk until dawn. Alongside an abundance of happy memories and peppered with unseen photos of the Bunnymen, Echoes is a fully absorbing memoir of personal story, made more poignant with snapshots of the cultural, social and political scene at the time.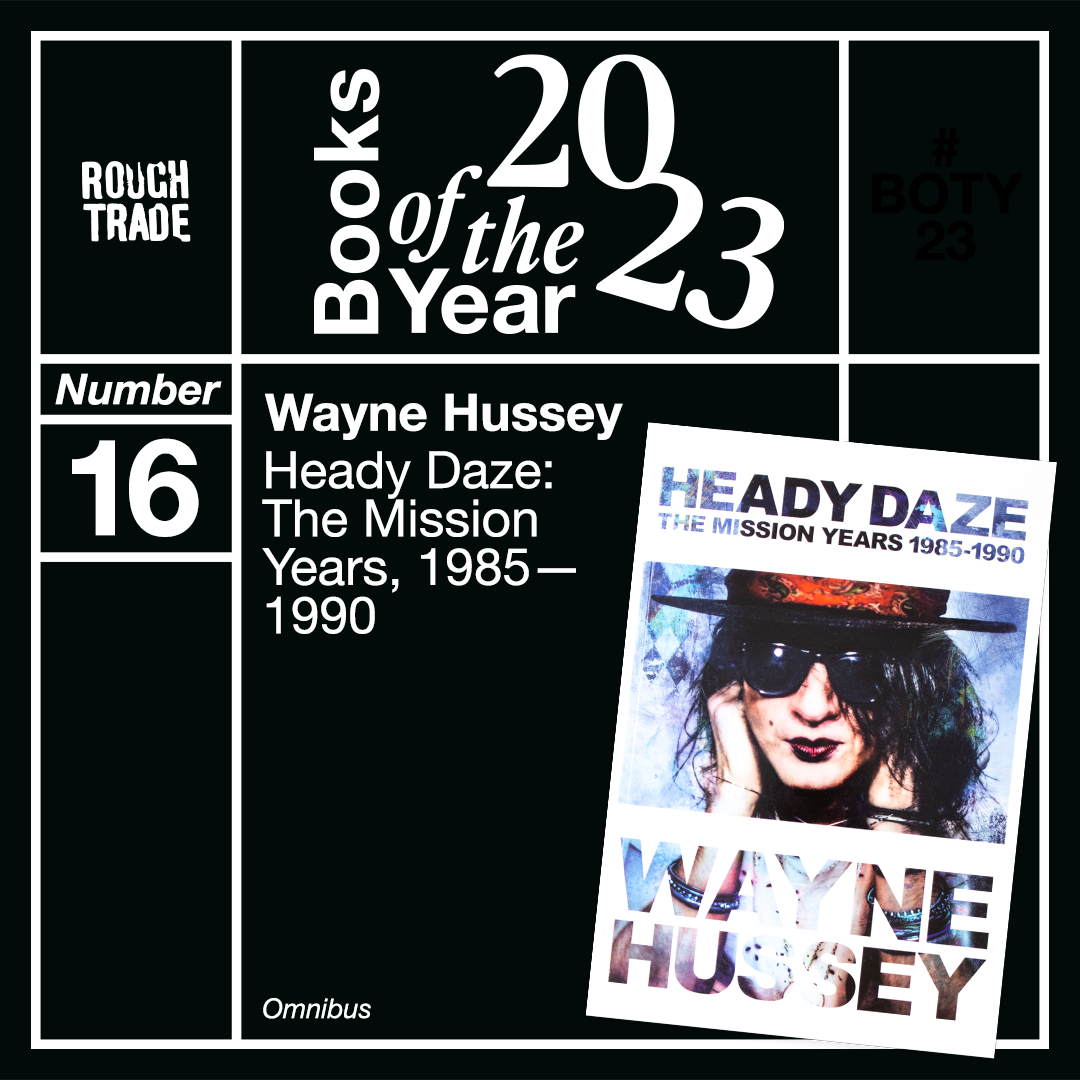 Signed copies.
Detailed and honest, the lead singer for The Mission and Sisters of Mercy guitarist delivers a truly heartfelt story, the messy adventures as well as the success. A real coming-of-age story from the perspective of growing into rock and roll, Hussey is able to share his unique personal story of leaving the repression of religious life behind to embrace the seeds of rock and roll. A rewarding book to get into the nitty gritty of The Mission's musical identity and recording a distinctively trad goth sound.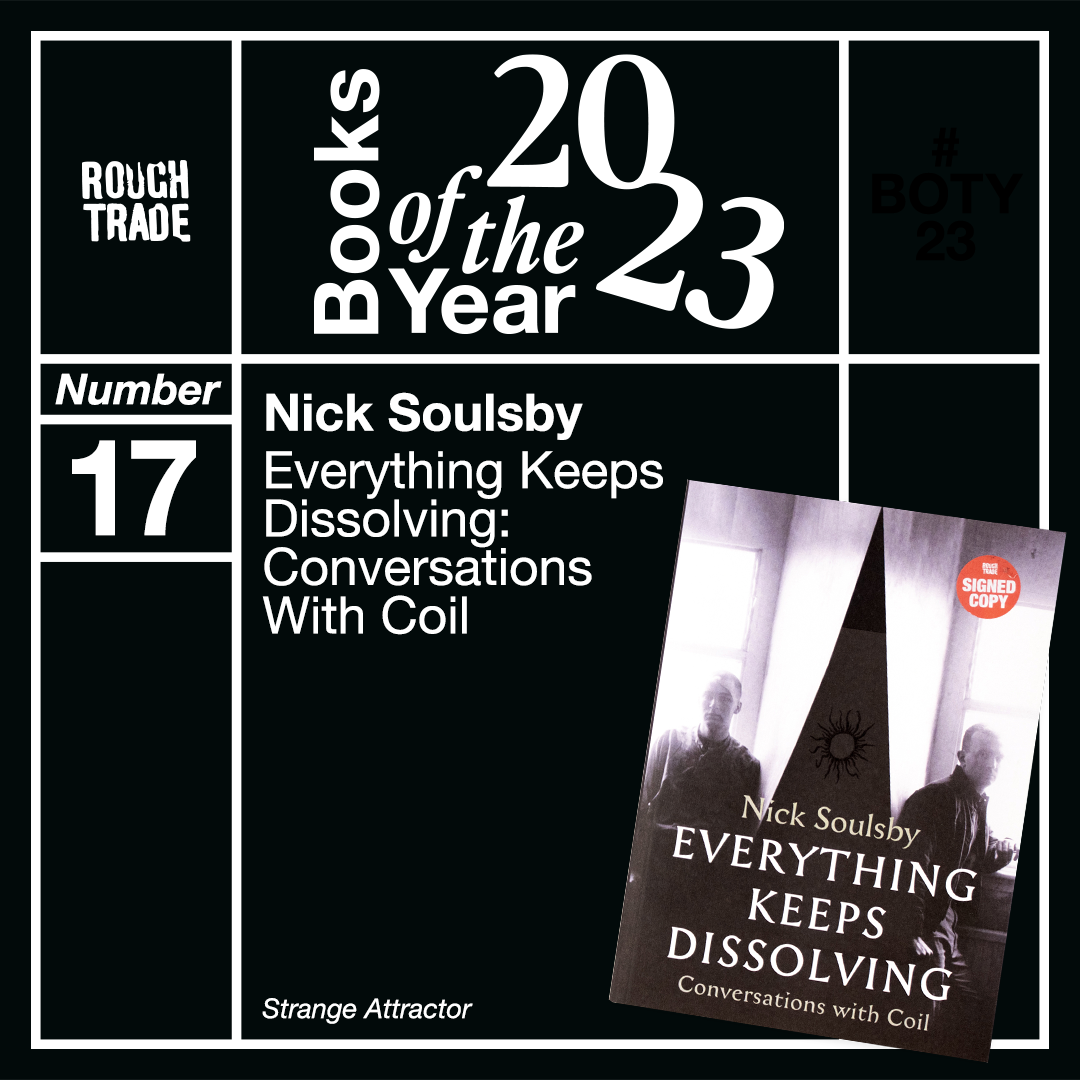 Signed + postcard.
Through conversation and interview Coil's core members, John Balance and Peter Christopherson share an inside look into the creative force of one of Britain's most experimental bands. As edited by music writer Nick Soulsby, a longtime Coil fan, this book draws together the most rare insight and key understanding of their lyrical and musical visions. Described by Soulsby as a bit of a 'treasure hunt', Everything Keeps Dissolving is a very complete picture of the band's 20-year history, compiling two years of tapes appearing from closets, letters found in attics, old TV shows and broadcasts.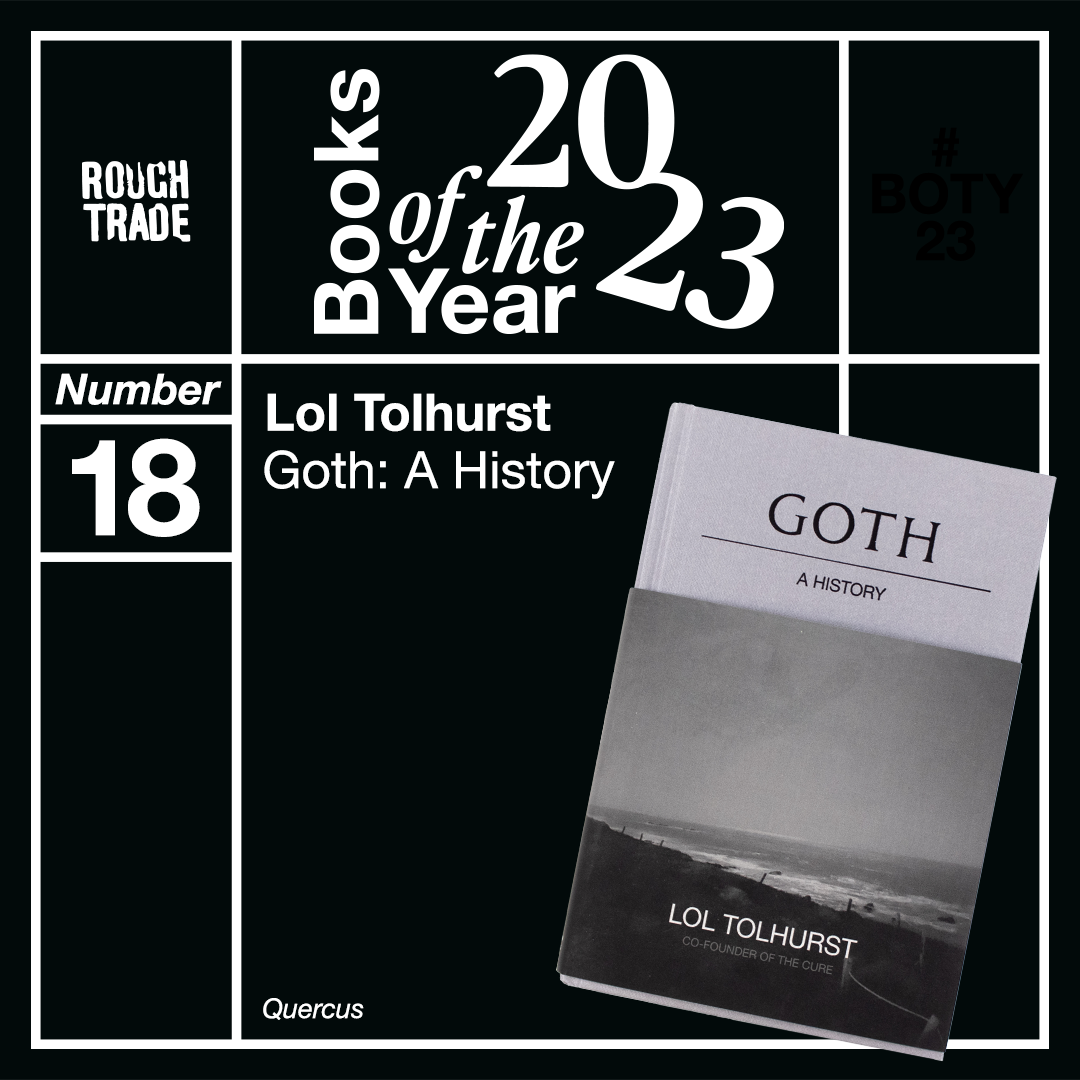 Signed copies.
The Cure's Lol Tolhurst explores goth's most creative giants: Siouxsie and the Banshees, Bauhaus, Joy Division and many more great bands that offered a place of refuge for the misfits of the 80s and ever since. A complete work curated by the highly reliable source of Lol, as a mover, shaker and pioneer of the sub-culture himself. With sections recounting crucial creative periods for The Cure and the making of an enormously influential album trilogy, Seventeen Seconds (1980), Faith (1981) and Pornography (1982) Lol's history is another must-own title for all Goth heads, and general music lovers intrigued in goth's musical touch.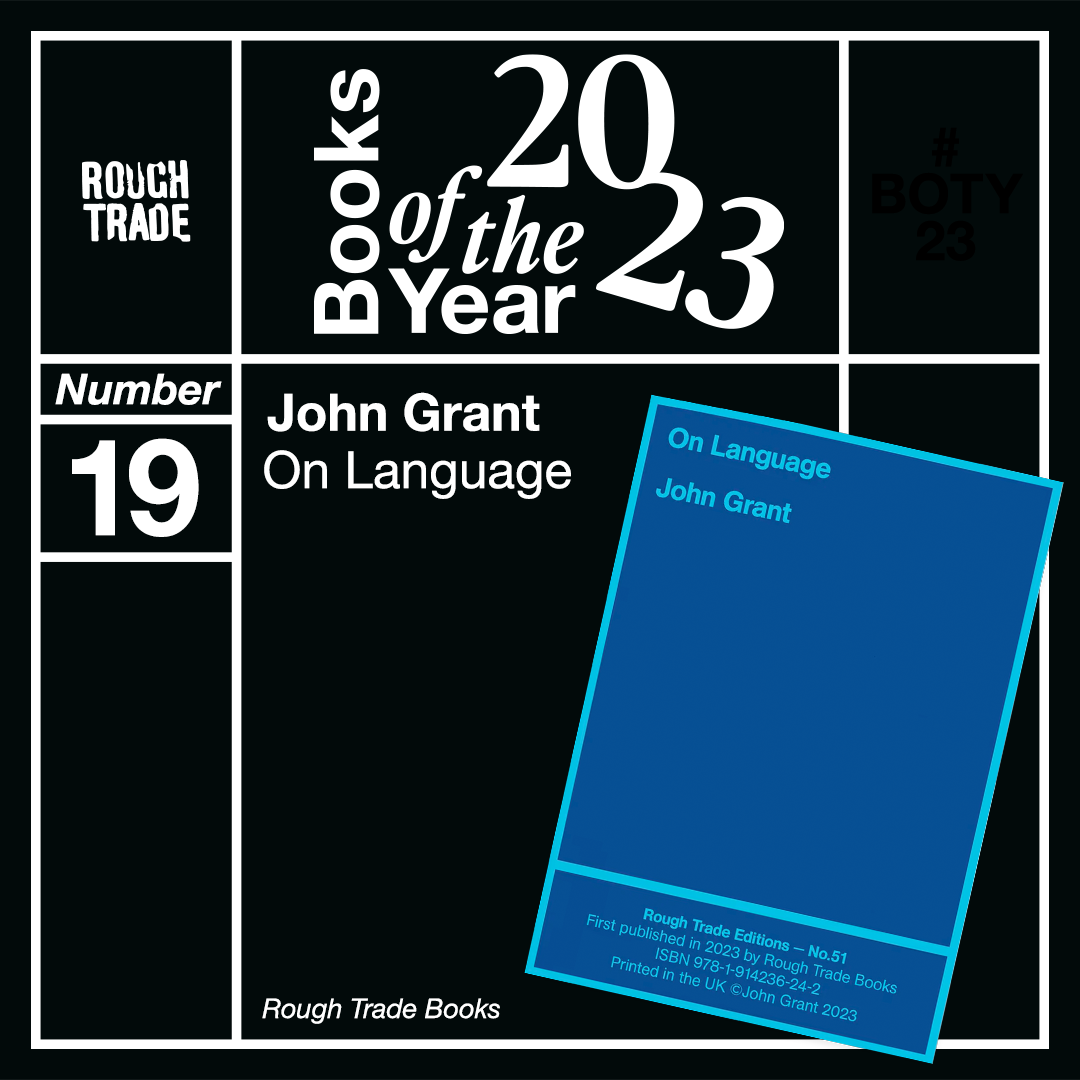 Signed copies.
A gripping read in the form of an interview, celebrated singer-songwriter John Grant engages in fascinating conversation with Rough Trade Books' Will Burns. Musing on politics, history and music, Grant shares his insightful reflection on the role of language, sharing his talent for German, through to his love of Russian and the Icelandic language of his current home. A real reckoning with language's capabilities for harm, healing and a personal reflection on how language can be a relief for Grant himself.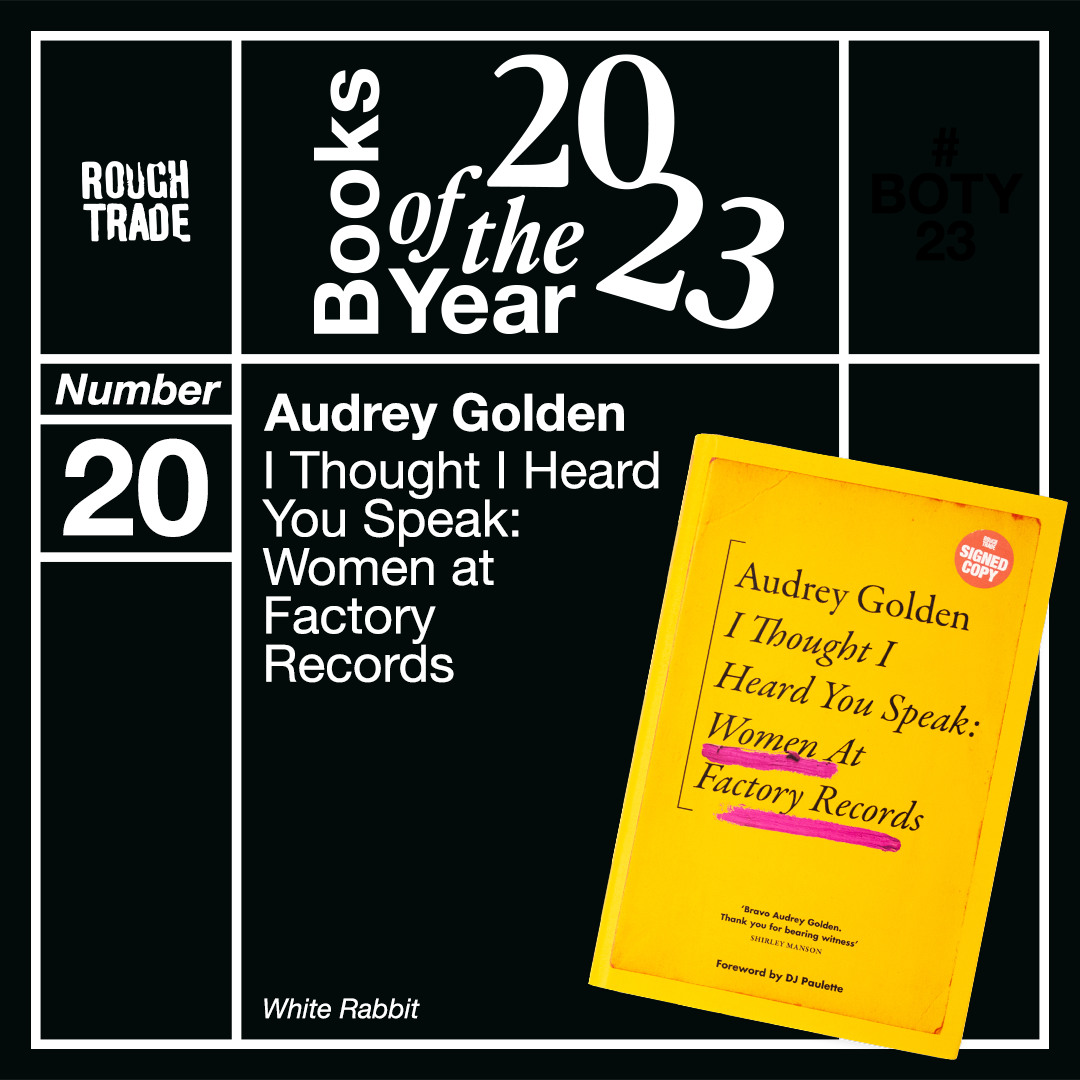 Signed copies.
An in-depth history and untold perspective of Factory Records, revealing the female figures who kept its wheels turning. Featuring the voices of Gillian Gilbert, Gina Birch, Cath Carroll, Penny Henry, and over fifty more interviewees, Golden breaks down the roles that women successfully stepped into, whether as artists, promoters, managers, or pioneering sound technology. Another vital look at the chaos of the Hacienda and a pioneering label whose history we will never get bored of digging into.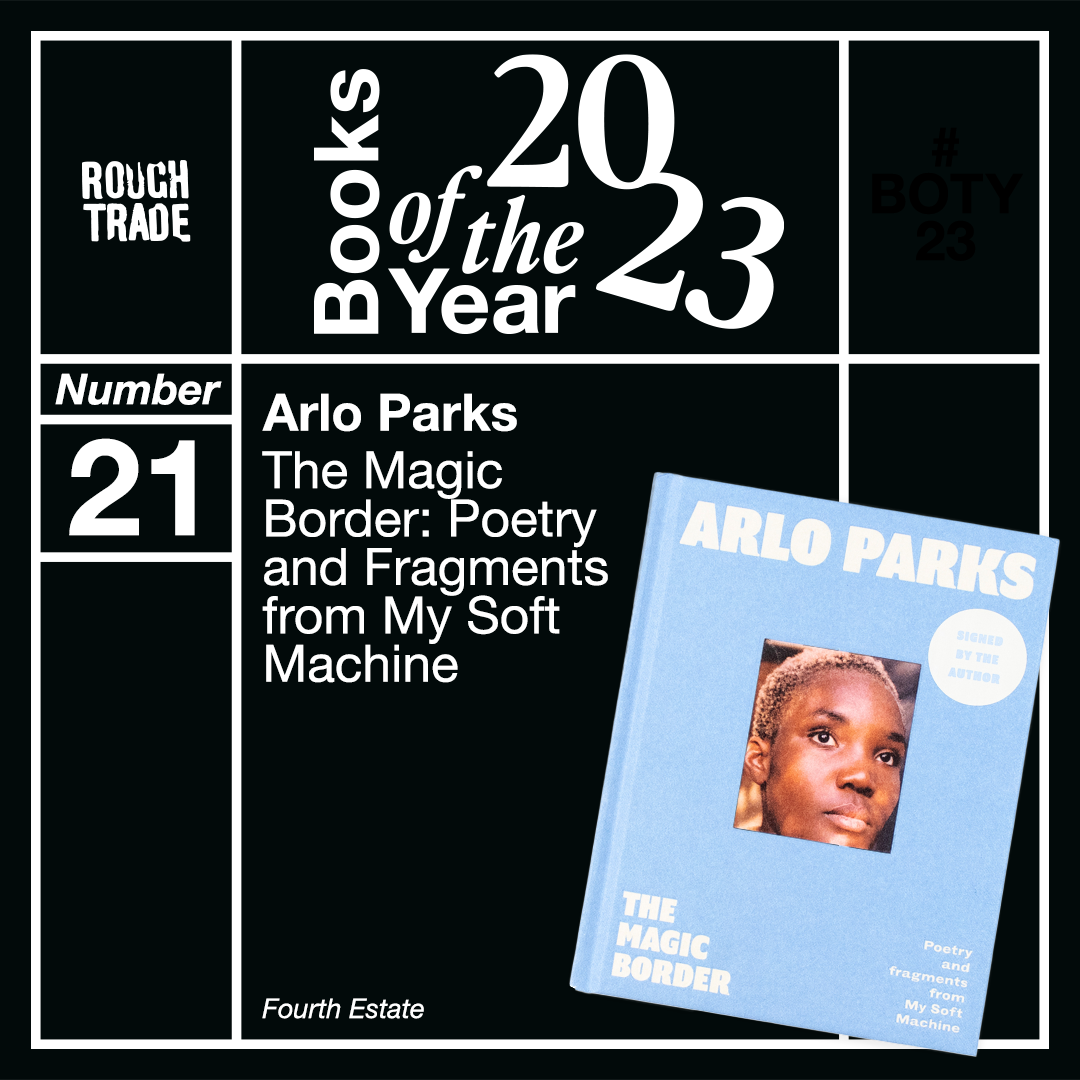 Signed copies.
It's been a busy year for Arlo Parks, not only returning with My Soft Machine (the beautiful follow-up to her acclaimed Mercury prize-winning debut Collapsed in Sunbeams, but also releasing her first book, a debut poetry collection titled The Magic Border: Poetry and Fragments from My Soft Machine. Twenty original poems, alongside the complete lyrics from My Soft Machine Arlo's The Magic Border presents an intimate exploration into grief, trauma and love, whilst also reflecting on blackness and the queer experience, through her own perspective.
READ: Shoplifting with Arlo Parks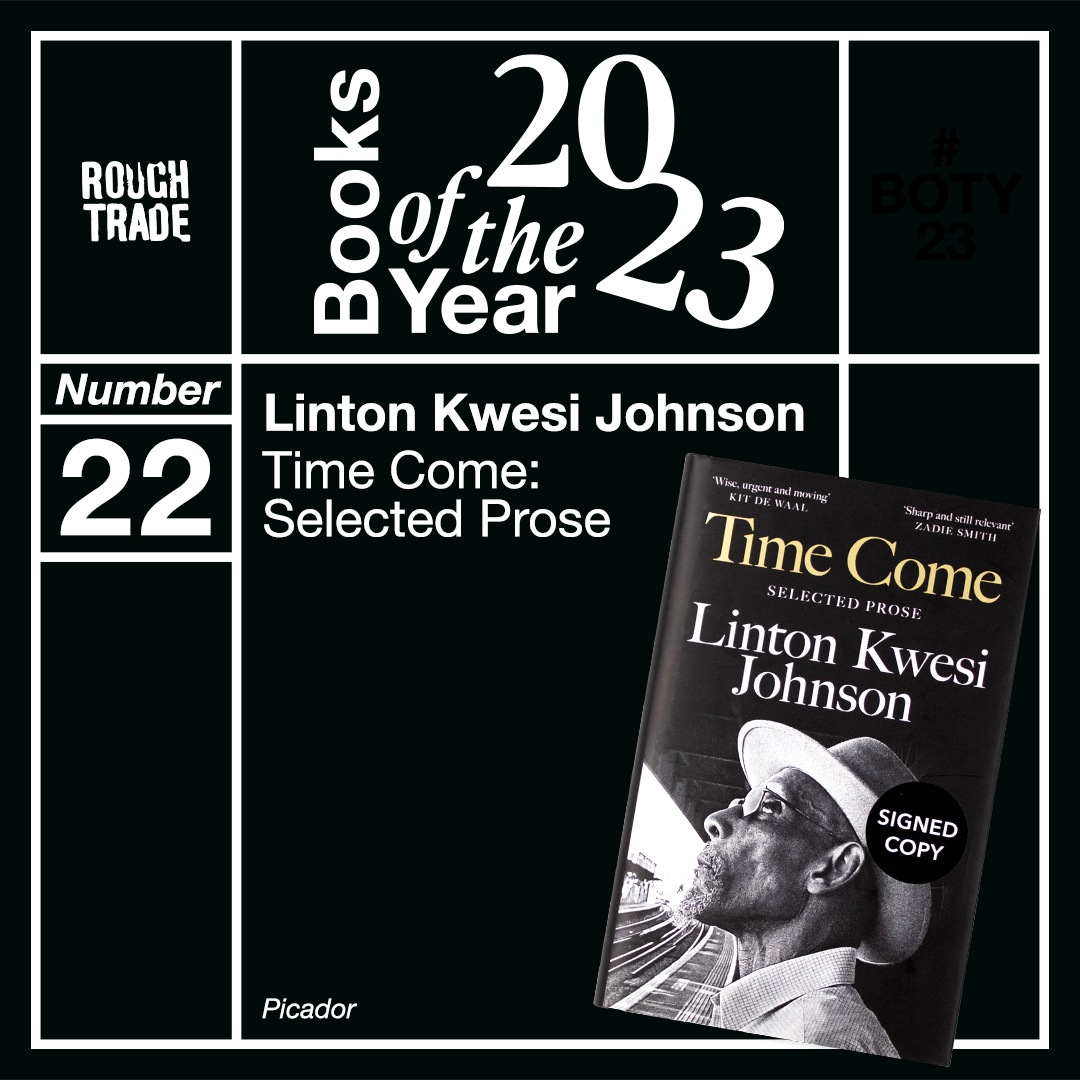 Signed copies.
The renowned British dub poet takes a fresh look at some of his most powerful prose through lectures, news articles, books, speeches, lyrics, and more. With poetry still as sharp and vibrant as when it was written in the eighties, LKJ reminds us of the creativity born out of the Black British experience and how vital it is to Britain's multicultural culture legacy.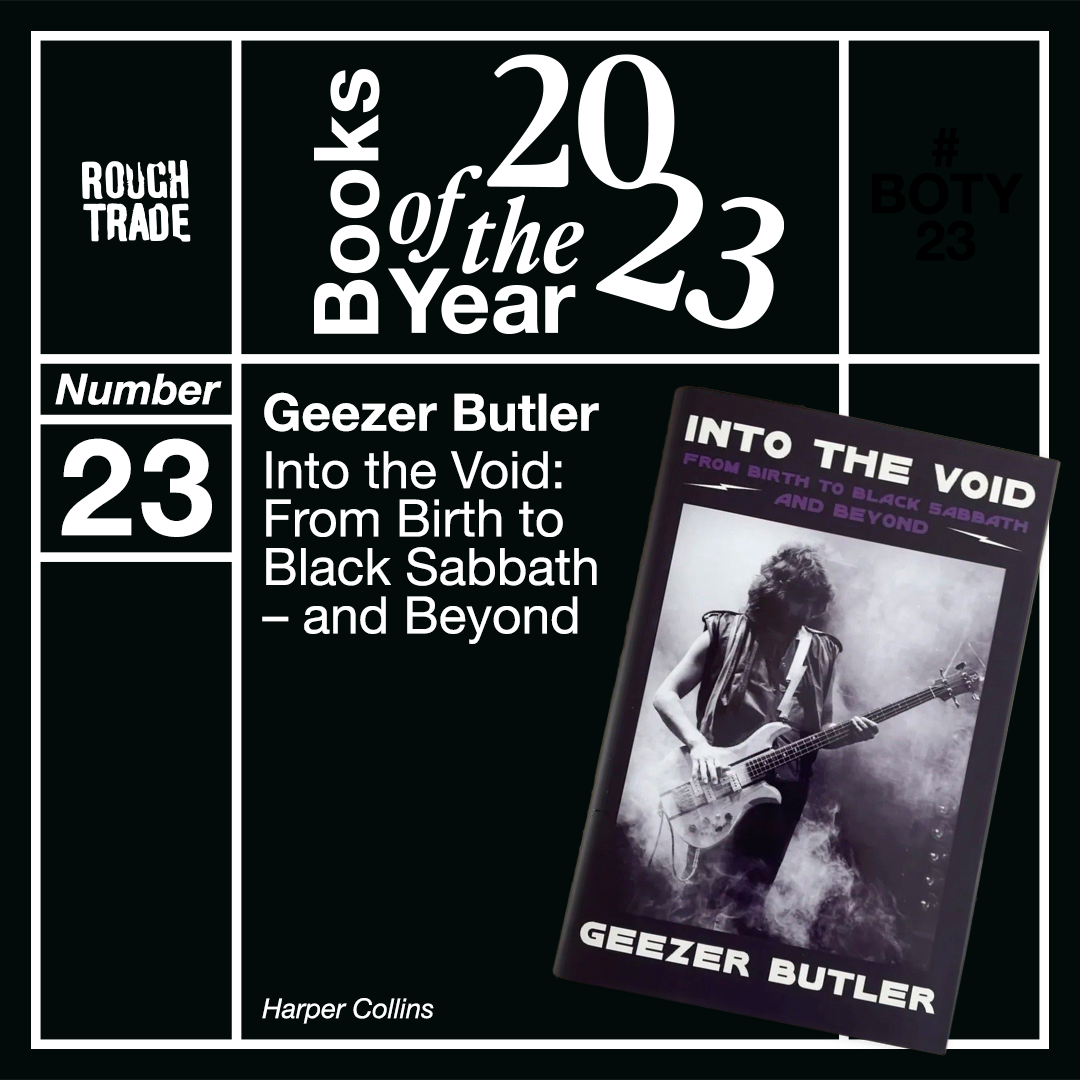 Signed copies.
The Black Sabbath bassist-lyricist opens up to share an epic career-spanning biography. Delving into what almost was if he hadn't joined the band, the highs and lows of the music industry and a lifetime fascinated with horror, religion and the occult. Butler shares great detail on how Black Sabbath formed and prevailed also exploring how the rockers defined the term 'heavy', building the foundations of the genre as we know it.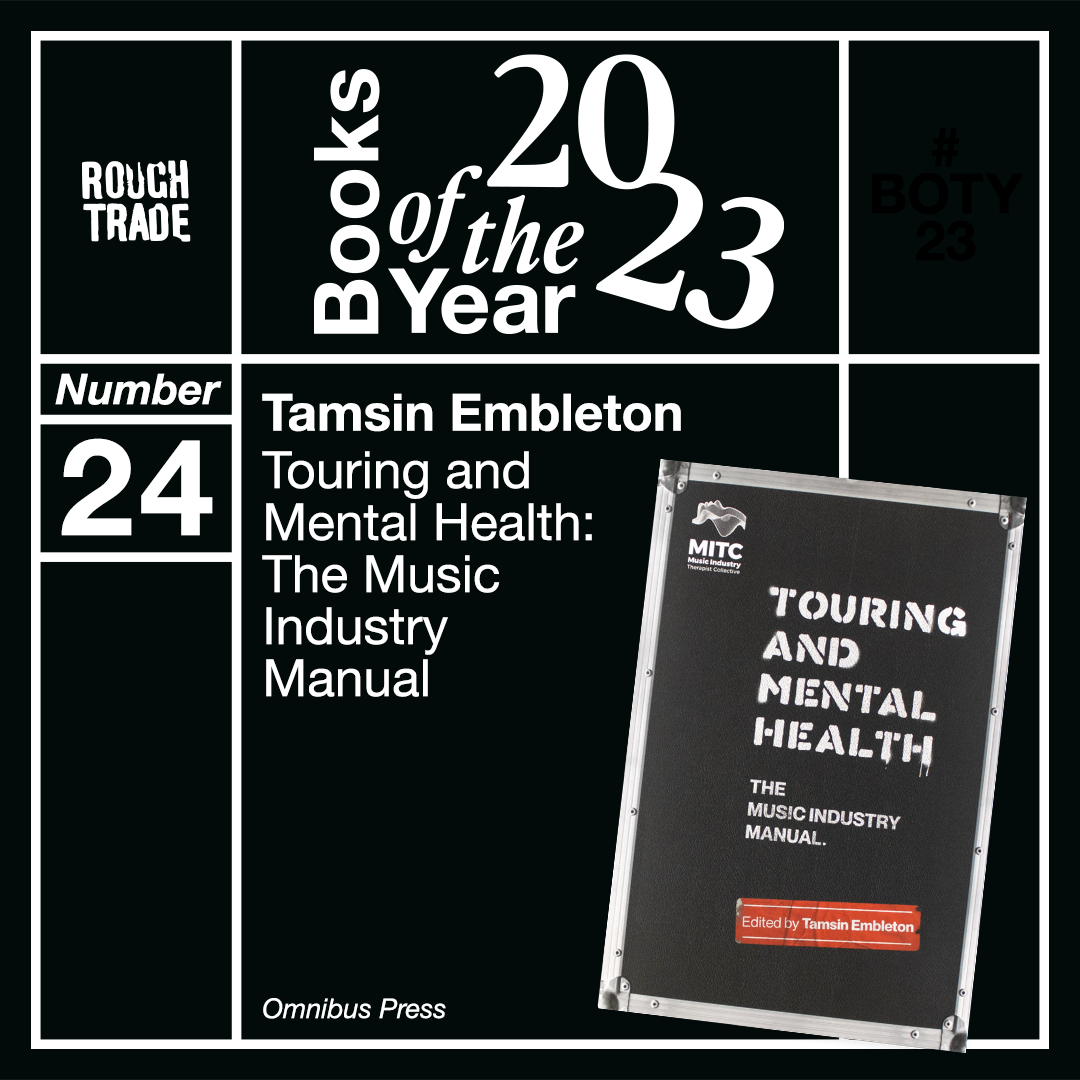 Signed copies.
"I wish this book had been around when I first started touring … It should be the first thing we all pack when we head out on the road." 

Philip Selway, Radiohead
One to take on the road, Tamsin Embleton puts together a complete manual to help those in the music industry understand and deal with the mental and physical toll that touring can cause. Through a broad range of topics this book addresses the real behind-the-scenes of life in music; its impact on mental health, performance anxiety, fame, addiction, diversity and inclusion, the media, group dynamics, and more. Informed by health and performance experts this book presents robust clinical advice and strategy, also made clear by detailed illustrations. On top of that, each chapter is underpinned with personal recollections from musicians and prominent touring personnel, including Nile Rodgers, Justin Hawkins, Philip Selway, Charles Thompson, Katie Melua, Kieran Hebden, Pharoahe Monch and many more.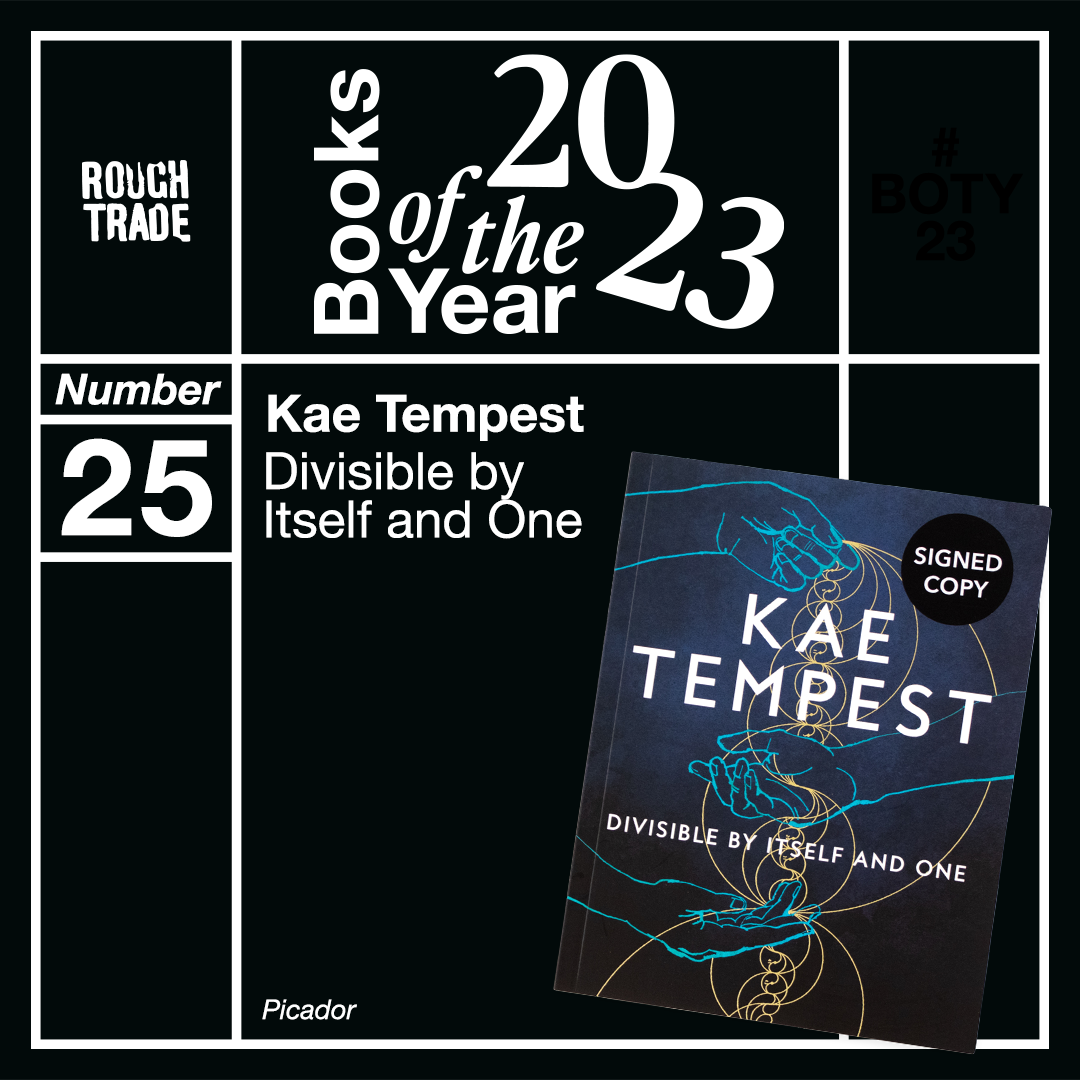 Kae Tempest – Divisible by itself and others
Signed copies.
A beautiful showcase of versatility with form, Kae Tempest returns as a vital truthteller of today, drawing on over twenty years of literary experience to present this new collection of poems ultimately concerned with integrity. With political and moral themes running throughout Tempest explores integrity via the idea of the body as a boundary and what we can learn by looking at the human form, through the freer form of poetry. Following On Connection, this is another must-read for anyone in the search of self-awareness and a deeper relationship with one's self.
---